Oliver Power Grant Net Worth: How Rich is Wu-Tang Clan Member?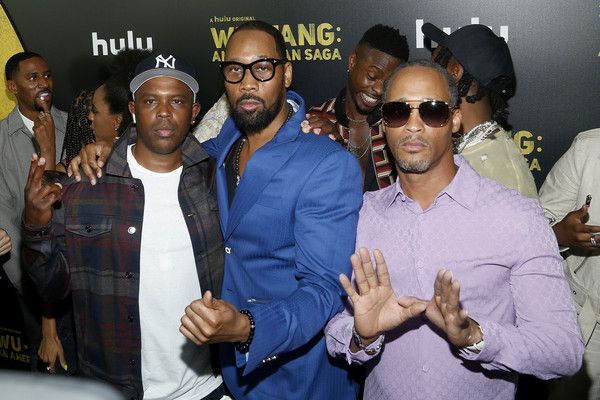 Oliver "Power" Grant is an American entrepreneur, producer, and actor. During his days as an executive producer, Grant was responsible for producing the albums of Wu-Tang Clan which was very successful in its days. He would later launch Wu Wear clothing which was successful during the time of Wu-Tang's popularity. As of 2022, Oliver Power Grant net worth is estimated to be around $2 million.
| | |
| --- | --- |
| Full Name | Oliver Grant |
| Birth Date | November 23, 1970 |
| Birth Place | Staten Island, New York |
| Profession | Entrepreneur, Producer, and Actor |
| Relationship Status | N/A |
| Net Worth | $2 million |
Early Life
Oliver Grant was born in Staten Island, New York. He would grow up in Park Hill which was located near Staten Island. He made some good friends when he grew up who would later become known as the Wu-Tang Clan.
Oliver Power Grant Net Worth and Career
When the group was just in a nascent stage, Grant had invested in the group. This would be the major chess move of his career that led to success as he worked with them for several years during their rise to popularity and in the process produced all of the albums that Wu-Tang Clan had been creating.
Furthermore, Grant also had a close eye on entrepreneurship and sensed an opportunity to create a clothing brand off of the popularity that Wu-Tang Clan was getting at the time. This idea of creating clothing lines based on the artist's popularity and influence was very new at the time and many were skeptical over whether this would work.
Yet, he carried on creating different clothes where the logo of the brand would be highlighted along with other different types of designs that we're able to show that this clothing is from the Wu-Tang Clan. He started to send orders via mail and over time even started a Wu-Wear store in his hometown.
The business was starting to pick up for Grant with him being very shrewd in marketing the brand to loyal fans of Wu-Tang Clan. As per a documentary on Showtime, Oliver Grant's Wu Wear stores were able to garner more than $25 million in annual revenue during the time that Wu-Tang Clan was most loved by fans.
However, over the years the same popularity of Wu-Wear started causing him problems as there were counterfeit clothing that was being sold online which could not be easily distinguished from the original ones.
Over the years, the brand has been relaunched to fit the context of the market that was suited in 2017. He started to work for the brand as a consultant and especially focused on making sure that the creative quality was being matched based on his previous experiences of managing this brand.
Oliver Grant has been praised in the music industry since he was able to show the artists that there could be further business opportunities that can be capitalized upon rather than completely relying on music-related activities. This has turned into a huge industry today where merchandising has become a norm for popular artists.
Oliver Grant has been portrayed as Power in the series called Wu-Tang: An American Saga which has been played by Marcus Callender. He has also acted himself in different films with his debut coming in the film called Belly where he played a character named Knowledge. He has also played the character of Rich Bower in the film called Black and White.
Personal Life
It is not known about the status of Oliver Grant's relationship since he has been successful in keeping this personal information to himself and not bring it out into the world of the internet.
Oliver Power Grant Net Worth
As of 2022, Oliver Grant has an estimated net worth of $2 million. He earned a majority of that money by being a close associate of the group Wu-Tang Clan.