Octavio Ocana Net Worth: How Rich was the Mexican Actor Actually?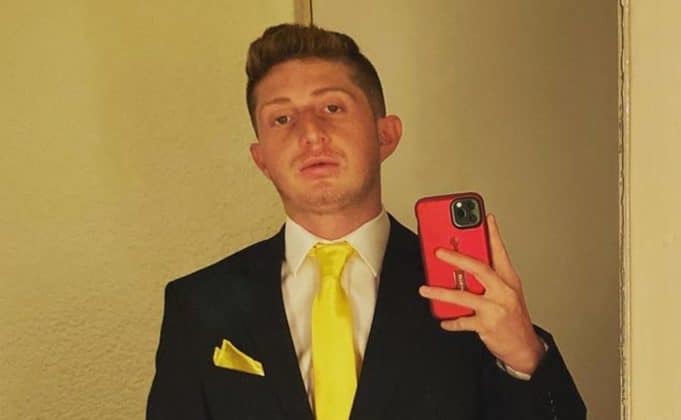 Octavio Ocana was a 22 years old Mexican actor. He was best known for his role as Benito Rivers Ruiz on the Mexican TV series "Vecinos". Octavio was shot to death on 29 October 2021 on a highway of Cuautitlan Izcalli, State of Mexico. Octavio Ocana net worth at the time of his death is not available and is still under review.
| | |
| --- | --- |
| Full Name | Octavio Ocana |
| Birth Date | 7 November 1998 |
| Birth Place | Villahermosa, Tabasco, Mexico |
| Profession | Actor |
| Relationship Status | Single |
| Net Worth | Under Review |
| Death | 29 October, 2021 |
Early life
Octavio Ocana was born Octavio Augusto Perez Ocana on 7th of November, 1998 in Villahermosa, Tabasco, Mexico. Not much is known about his early life, parents, and academic background. He seems to have interest in acting since his early childhood days.
Octavio Ocana Net Worth & Career
View this post on Instagram
Octavio started his career at a very young age in the TV program called "Chabelo". He appeared in a TV program's section Chiquillos y Chiquillas. At seven years of age, he was selected to portray the role of Benito Rivers on the Mexican TV series "Vecinos". He was a part of the series as one of the main cast members from season 1 to 3, and from season 5 to season 11. Ocana appeared as a guest actor in the fourth season.
Ocana has also been a part of the movie titled "Amos letra por letra", which was released in the year 2008. He portrayed the role of Gaspar in the movie. In 2007, he appeared as Otto Von Ferdinand in the youth melodrama Mexican series "Lola…Erase una vez". The same year, he made a guest appearance as Benito in the Mexican family sitcom "La Familia P. Luche".
In the year 2009, he was seen playing the character of Lorenzo Montero in the TV series "Hermanos y detectives". Ocana continued to portray the role of Benito Rios in the series "Vecinos" even after he turned into a teenager. Besides that, he has been a part of other TV series such as "Te doy la vida" and "La mexicana y el guero".
Personal Life
Octavio Ocana died at the young age of 22 after he was shot during a police stop in Mexico. His death news was confirmed by the producer of the series "Vecinos", Elias Solorio on October 30, 2021. The real reason how he died is still unknown. Though, there are a lot of speculations going on about how the young actor was shot dead.
One of the journalists named Carlos Jimenez revealed that he was drunk while driving his car, and when the police tried to stop him he took his gun out of the glove compartment, and unintentionally shot it to his head. He further revealed that there was a bullet mark on the ceiling of the truck. The investigation is still being conducted by the Attorney General's Office of the State of Mexico. The Officer is questioning the two friends with whom he was traveling when he died.
Octavio Ocana Net Worth
Octavio Ocana's exact net worth value is still not available at the moment. However, it is believed that he must have earned a considerable amount from his acting career.
Octavio Ocana News
An error has occurred, which probably means the feed is down. Try again later.