Nickmercs Net Worth: How Rich is the Twitch Streamer Actually?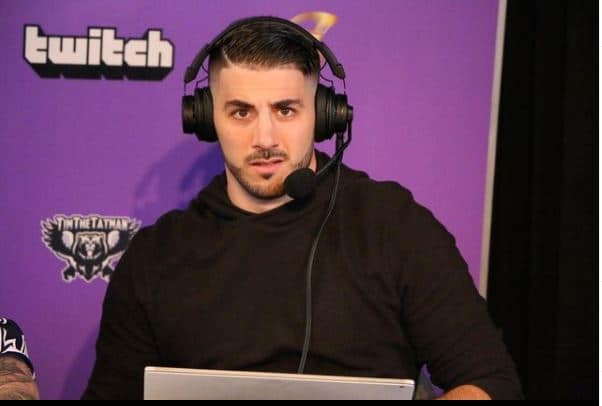 Nicholas Kolcheff, who is better known by his in-game name as Nickmercs, is an American Twitch streamer and Youtuber. He is best known for playing the games Fortnite and Call of Duty. As of 2022, Nickmercs net worth is estimated to be around $6 million.
| | |
| --- | --- |
| Full Name | Nicholas Kolcheff |
| Birth Date | November 21, 1990 |
| Birth Place | Detroit, Michigan |
| Profession | Twitch streamer and Youtuber |
| Relationship Status | Married |
| Net Worth | $6 million |
Early Life
Growing up in Detroit, Nichmercs loved gaming. He started with online games in his early teenage years playing the game Splinter Cell: Chaos Theory. He later started playing the game called Gears of War in which he got really good in it. Yet, he found resistance from his parents who were more inclined to sports than the gaming world.
Nickmercs Net Worth and Career
Since in 2005 playing games wasn't something that could lead to a sustaining career, he decided to join a community college. He was in a state of confusion about what he should be in life. In the middle of the college program, Nickmercs decided that he wanted to be a Navy SEAL and fight the evil he'd seen in the world. He almost became a Navy SEAL but he was not able to pass the underwater part of the program since he would panic in the sea.
Nickmercs had to go back to college. One day, he was told by a friend how people were subscribing and donating to gaming streams. This is when he started to stream games as well and soon followers started to subscribe exponentially. Over time, Nickmercs would focus all of his attention on creating content for the gaming streams.
He has also played professionally in several tournaments. In 2009, he won the Gears of War 2 national championship and the team won $40,000. He has won several cash prizes playing Fortnite amounting to over $130,000.
In his videos, he started to regularly play Call of Duty and would also join the well-known online social entertainment platform of 100 Thieves as a content creator. Yet, he parted ways with them in 2019 because of internal conflicts. His Twitch account has more than 5.7 million subscribers. On the other hand, his Youtube channel has amassed more than 3.8 million subscribers with more than 580 million total views.
Nickmercs Wife- Emumita Bonita
View this post on Instagram
Nickmercs met Emumita Bonita when he was only 12 years old. The two of them have been together for a long time and married on October 10, 2020. Nickmercs streamed the moment that he proposed to Bonita and let his followers see the beautiful moment.
Nickmercs Net Worth
As of 2022, Nickmercs has an estimated net worth of $6 million. He earns most of his income through endorsements, fees, and sponsorships. Some of his sponsors include Cashapp, GFuel Energy, and Barstool Sportsbook. According to Forbes, Nickmerc was the 10th highest earning gamer in 2019. Nickmercs recently became a co-owner of FaZe gaming clan as well which will help to increase his net worth further in the future.
NickMercs News
Warzone glitch lets you get removed Nickmercs & TimTheTatman bundles  Dexerto

NICKMERCS reveals his own Apex Legends Ranked mode is coming  Dexerto

NICKMERCS under fire for "anti-LGBTQ+" comment about Pride Month in schools  Dexerto