Brother Polight Net Worth: How Rich is Brother Polight Actually?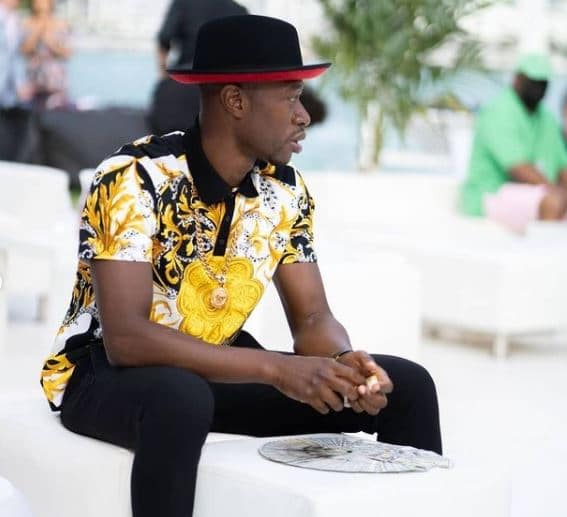 Michael Noak Jr., who is better known by his online alias as Brother Polight, is an American motivational speaker and author. After being jailed for criminal activities as a teenager, Polight changed his life around and now inspires people, especially from the Black community about wealth, religion, and contemporary issues in society. As of 2022, Brother Polight net worth is estimated to be around $4 million.
| | |
| --- | --- |
| Real Name | Michael Noak Jr. |
| Birth Date | August 10, 1983 |
| Birth Place | New York City, United States |
| Profession | Motivational Speaker and Author |
| Relationship Status | Married |
| Net Worth | $4 million |
Early Life
Michael Noak Jr aka Polight was born on August 10, 1983, in New York City, United States. He didn't meet his mother while growing up. Only after reaching the age of 17, he got the chance to meet her but sadly within a week, her mother passed away because of cancer.
Polight mentioned how as a teenager he spent many nights crying in resentment of being left by his mother. Only later he found out that his mother was told she shouldn't have another child and those around her told him to have the child aborted. At the age of 18, he got into different criminal activities which even led to him having to spend time behind bars.
Brother Polight Net Worth and Career
View this post on Instagram
Polight would work on changing his life after getting out from his past of being involved in criminal activities. Since then, he has become well known through the name of Brother Polight among members of the Black Community in America.
He also has a Youtube channel by the name of iAmBrotherPOLIGHT which has over 100k subscribers with his videos being viewed more than 8 million times so far. Furthermore, he has also been focused on building a following on Instagram where he currently has over 300k followers posting about his lifestyle as well as providing some inspirational speeches to his audience.
Personal Life
In an interview with DJ Vlad, Brother Polight explained that he is a polygamist and has a total of four wives with him being in the process of courting two more wives. Since polygamy is not legal in the United States, he rather has a legal contract with each of them.
Through his wives, he has a total of four children with two of them living together in his house. He has mentioned that to bring a new wife into his life, it has first got to be discussed among his four wives. In the interview, Polight talked about bloodlines and how in history, many powerful families continue their bloodlines.
Furthermore, he also gave an explanation about time management in the video to demonstrate the advantages that polygamy has had in his life. One of his partner's names is Nysuttet Amunet Atum-Re. He also has a humanitarian community called Nu-Covenant.
However, recently Polight has been hit with some serious allegations as he has been charged with sexual battery of a 14-year-old girl in a hotel room. The girl was the daughter of a woman that Polight was linked with romantically. As per a police report, Polight had asked the woman if he could take her daughter to an after-party in Miami. Since the club was closed, Polight took her to his hotel room where he gave her alcohol and it was here that he started to touch her inappropriately.
The report has even mentioned that Polight tried to force the girl to have oral sex with him but he as well as his attorneys have denied these charges. Furthermore, Polight also pleaded with the mother of the girl to not call the police as that would ruin his career. Since then, many of Polight's fans have spoken against him and have started canceling him because of his news.
Brother Polight Net Worth
As of 2022. Brother Polight has an estimated net worth of $4 million. He might have earned that amount of fortune via his motivational speeches and from publishing books. According to his Instagram bio, he has written over 90 books. That must have contributed massively to his net worth.