Neekolul Net Worth: How Rich is the Social Media Star Actually?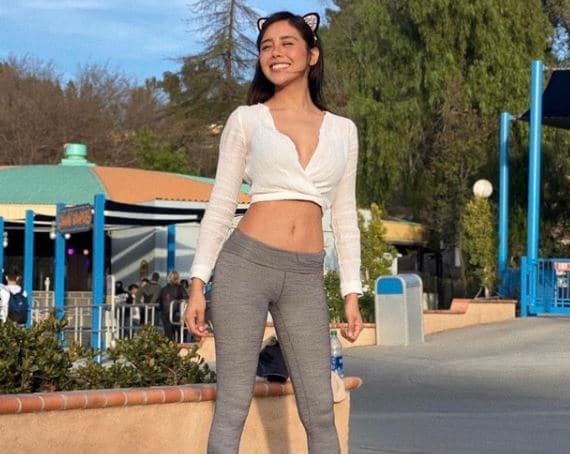 Nicole Sanchez, who is better known as Neekolul, is an American Twitch streamer who is also active on TikTok. She went viral in 2019 where she posted a TikTok with a lip-sync of the song called Oki Doki Boomer while wearing a crop top featuring Bernie 2020. As of 2021, Neekolul net worth is estimated to be around $2.5 million to $3 million.
| | |
| --- | --- |
| Full Name | Nicole Sanchez |
| Birth Date | July 14, 1997 |
| Birth Place | LA County, California |
| Profession | Twitch Streamer and TikToker |
| Relationship Status | In a relationship |
| Net Worth | $2.5 to $3 million |
| Height | 5 feet 5 inches or 165 cm tall |
Early Life
Neekolul was born Nicole Sanchez on July 14, 1997, in California, United States. Her parents are of Mexican and Portuguese descent with her family immigrating from Mexico to California where she was born and raised. She has finished college studying business and marketing and currently resides in Dallas.
Neekolul Net Worth and Career
View this post on Instagram
Her popularity online stems from her Twitch account which she started back in 2017. She can be seen playing Call of Duty as well as Fortnite and mentioned how she got started with Twitch because of the creative convenience of the platform over others.
However, she went viral with TikTok through a video she did dancing to the song Oki Doki Boomer where she was wearing a Bernie 2020 shirt. This was before the elections and targeted the Gen Z individuals. The video generated more than 30 million views on Twitter and ended up being ranked 12th by The Daily Dot among the best memes of 2020.
Currently, she has over 700k followers on TikTok. She has won many male fans who show the physical attraction they have towards her. This was seen when after she announced that she had a boyfriend she lost more than 65k followers on Twitter.
Yet, her presence online led to her being signed with Night Media and later being a content creator with 100 Thieves which is an esports organization. She is mostly active on Twitch yet has been focusing her attention on Youtube as well where she posts aspects of her life.
Personal Life
Neekolul has made that she has a boyfriend though not many details are disclosed about him. She has had problems with her ex-partner as in 2018 she was arrested on charges of entering the ex-partner's house and assaulting him. She would end up being sentenced to 6 months for anger management. Nicole was also a supporter of Bernie Sanders in his 2020 U.S. Presidential campaign.
Neekolul Net Worth
As of 2021, Neekolul has an estimated net worth of $3 million. Most of her earnings are through the subscription fees that Neekolul gets from her fans on Twitch. Furthermore, she is also seen doing endorsements for different brands on her social media platforms. I
In a recent Youtube video, she was seen giving her fans a tour of her new $2 million apartment. Many fans didn't take the video well as it contradicted her being a follower of Bernie Sanders and having believed in taxing the rich. In an earlier video, she argued that the rich were billionaires and not millionaires.