Monica Aldama Net Worth: How Rich is the Cheerleading Coach Actually?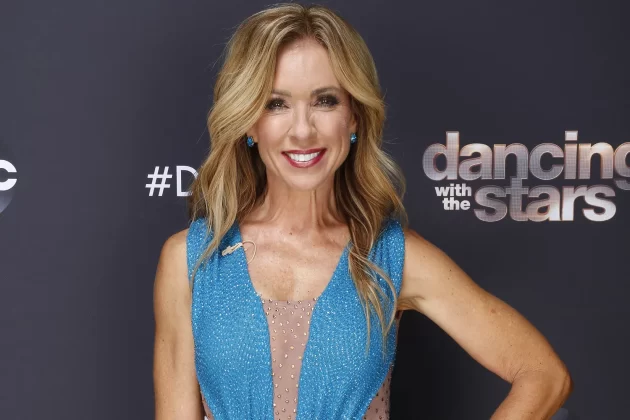 Monica Aldama, who is also known as the Queen of Cheer is an American cheerleading coach. She is working as a coach of Navarro College's co-ed cheerleading team. As of 2022, Monica Aldama net worth is estimated up to be around $1 million.
As a cheerleading coach, Monica has led the Navarro's team to over a dozen National Cheerleaders Association Championship victories in the Junior College COED Division. She claimed fame after she along with the Navarro College team, Bulldogs were featured on Netflix's docuseries Cheer.
| | |
| --- | --- |
| Full Name | Monica Aldama |
| Birth Date | February 9, 1972 |
| Birth Place | Alabama, U. S. |
| Profession | Cheerleading coach |
| Husband | Chris Aldama |
| Net Worth | $1 million |
Early Life
Aldama was born in Alabama, United States on February 9, 1972. There is not much information available on her past life and parents. She studied at Corsicana High School and earned her graduation from there. Then, she attended Tyler Junior College where she was associated with the cheerleading squad. She later went to the University of Texas and studied at the McCombs School of Business, where she received a B.B.A. in Finance.
Monica Aldama Net Worth & Career
View this post on Instagram
Monica completed her Master of Business Administration from the University of Texas at Tyler. She started her cheerleading coach journey by joining Navarro College as its head cheerleading coach. Under her leadership, the Navarro College team, Bulldogs earned a national reputation for excellence in cheerleading.
Since the start of the year 2000, Monica's squads have registered victory in 14 NCA National Championships. Her team has also earned 5 Grant National designations. Monica's leadership has likewise helped Navarro's team to record the highest score ever at NCA College Nationals by any team.
Monica is referred to as Queen by her athletes, and her cheerleading program is called a dynasty. Apart from her coaching job, she has also served as the Associate Professor and Director of Cheerleading for Navarro College. Her successful work experience as a cheerleading coach has been applauded by many people, and she has appeared on several TV shows like Oprah's live tour and The Ellen DeGeneres Show.
Aldama was known to people after she and her Navarro team were featured on Netflix's docuseries "Cheer" in 2020. The docuseries revolves around the story of the 2019 Navarro College coed cheerleading team, who introduced the sport to a wider audience.
Monica's role in the series has been crucial as she would be making pragmatic decisions to support her team's goal of winning the national championship even in the difficult situation when her athletes suffered several injuries. It can be said the series is centered all-around Aldama's perfectionism and her hallmark conviction concerning practice.
The second season of Netflix's docuseries Cheer 2 started premiering on January 12, 2022. Netflix has focused the second season around the relationship of Monica and La'Darius who accused Navarro College of being abusive. In September 2020, Monica had participated in the celebrity dance reality show Dancing with the Stars, where she finished at 10th place being eliminated on Week 7.
In the recent episode 6 of Cheer 2, La'Darius actually revealed why and when he started having issues with Monica. During the time she was participating in the dance reality show, she was in Los Angeles, and at that time, La'Darius called her several times because he was not happy with Monica's assistant coach, Kailee Peppers. However, his phone went unanswered and after she came back from the reality show, he experienced a change in Monica.
La'Darius claimed that Monica had forgotten where she came from after she returned Navarro, which led him to quit Navarro's cheer team. He also started that he has been yelled at many times and was called a bad apple, which made him feel like he was taken for granted. Besides all drama in the Netflix series, Monica is currently focusing on her work. She has also published her first book titled "Full Out: Lessons in Life and Leadership from America's Favorite Coach" in January 2022.
Personal Life
In her memoir, Full Out, she has told her real story of how she balanced her life from divorce and remarrying with her husband, Chris Aldama. She also stated her difficult situation as a young mother. Monica met her husband Chris while attending middle school, and both have studied at the Corsicana High School. They dated for multiple years and went on prom dates together. The couple is currently parenting two kids named Austin and Ally.
Monica Aldama Net Worth
As of 2022, Monica Aldama's net worth is estimated to be around $1 million. She has gathered a considerable amount from working as a cheerleading coach. In 2017, she was earning a salary of around $84,627, however, her current salary figure is unknown. Likewise, it is reported that she earned $185,000 for 7 weeks appearance on Dancing with the Stars.
Monica Aldama News
The Cast of 'Cheer': Where Are They Now?  PEOPLE

Monica Aldama Calls Out Temporary USA Cheer Suspension Amid Lawsuit  Us Weekly

'Cheer' star Monica Aldama accused of trying to silence sexual assault victim: lawsuit  FOX 10 News Phoenix