Michael Nader Net Worth: How Rich was the Actor Actually?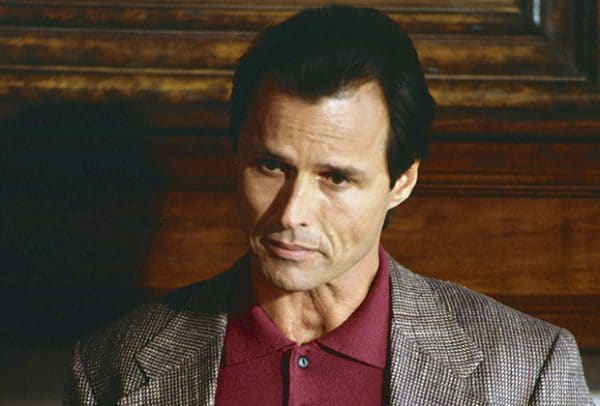 Michael Nader was a phenomenal American actor, who is best known for his role as Dex Dexter on the American prime time TV soap opera "Dynasty". Michael Nader net worth at the time of his death is around $1.5 million.
Nader died from cancer on August 23 at the age of 76 in his Northern California-based house.
| | |
| --- | --- |
| Full Name | Michael Nader |
| Birth Date | February 19, 1945 |
| Birth Place | St. Louis, Missouri, United States |
| Profession | Actor |
| Wife | Jodi Lister |
| Net Worth | $1.5 million |
Early life
Michael Nader was born on the 19th of February, 1945 in St. Louis, Missouri, United States. He was primarily raised by his mother after his parents separated after a few months he was born. He has spent his early life in Los Angeles after his mother, Minette moved to Los Angeles to pursue a career as an actress.
Regarding his education detail, he has studied at Palisades Charter High School. He completed his high school graduation in 1963. Michael's uncle, George Nader, was also an actor, who has appeared in a variety of movies. Following the footsteps of his mom and uncle, he decided to be an actor.
Michael Nader Net Worth & Career
Nader was 16 when he was featured in the American magazine, Life photo, in the article titled "The Mad, Happy Surfers: A Way of Life on the Wavetops.". He was featured in the magazine along with two other young surfers. Nader started off his acting career in 1963 playing many small roles. He mainly appeared in the several Beach Party movies of the American International Pictures.
In 1965, he made an appearance in the recurring role of Siddo in the TV sitcom "Gidget". He showed his brilliant performance in the series until 1966. Then, in 1968, he appeared in a small role in the movie titled "Blue". He got his first soap opera role in 1975 after he was selected to play the role of Kevin Thompson in CBS's TV soap opera "As the World Turns". His next appreciable performance came in NBC's prime-time soap opera "Bare Essence".
In 1983, he received a huge appreciation for portraying the role of Farnsworth "Dex" Dexter in the prime time soap opera "Dynasty". He was able to receive immense popularity from the series until it was canceled in 1989. Nader then went on to appear as Nazi officer, Burckhardt in the TV movie "The Great Escape II: The Untold Story".
Nader played the role of Enzio Bonnatti in the TV mini-series "Lucy Chances" in 1990. He made a come back to soap operas in 1991 portraying the role of Dimitri Marick in the daytime drama series "All My Children". Nader was a part of the series from 1991 to 1999, and from 2000 to 2001. He returned for the series' online revival in 2013. His other appreciable TV series includes "Law And Order: SVU", "The Flash", and "Cold Case".
Michael Nader Personal Life
Michael Nader has been married twice. First, he tied the knot with Robin Weiss in June 1984. He became a father of a daughter just after a month of getting married to Robin. Michael married for the second time a lady named Jodi Lister. Michael and Jodi were together for 18 years until he died on August 23, 2021. The reason for his death is reported as an untreatable form of cancer.
Michael became addicted to drugs in the 1980s, due to which he became sober in 1980. Nader was arrested in 2002 on a charge of attempting to sell cocaine to an undercover officer. After the incident, he missed out on his role on All My Children.
Later, ABC issued a statement if he resolved his issues, then the network would rehire him. However, later on, he sued the network claiming that the network never intended to bring him back in the show.
Michael Nader Net Worth
Michael Nader had a total net worth of $1.5 million before he passed away on August 23, 2021. He had earned the vast chunk of money through dedicating over five decades to the entertainment business.
Michael Nader News
An error has occurred, which probably means the feed is down. Try again later.