Michael K Williams Net Worth: How Rich was the Actor Actually?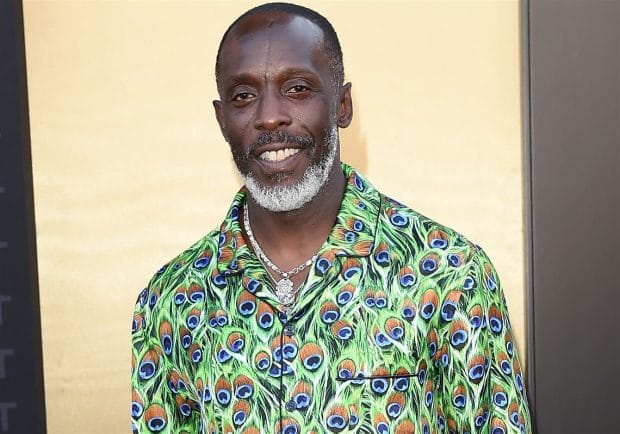 Michael Williams was an American actor, who is best known for his splendid performance as Omar Little on HBO's crime drama series "The Wire". Michael K Williams net worth at the time of his death is estimated to be around $5 million.
Williams was found dead in his Williamsburg, Brooklyn penthouse on September 6, 2021. He reportedly died due to a drug overdose after investigators discovered drug paraphernalia in his apartment.
| | |
| --- | --- |
| Full Name | Michael Kenneth Williams |
| Birth Date | November 22, 1966 |
| Birth Place | New York City, U. S. |
| Profession | Actor |
| Relationship Status | Single |
| Net Worth | $5 million |
| Died | September 6, 2021 |
Early life
Michael Williams was born on the 22nd of November, 1966 in New York City, United States. He was born to a Bahamian mother and an American father. Williams spent most of his childhood days growing up in the Vanderveer Projects based in East Flatbush, Brooklyn.
Regarding his education detail, he has studied at the George Westinghouse Career and Technical Education High School. Later, he attended the National Black Theatre to pursue a career as an actor.
Michael K Williams Net Worth & Career
Williams has initially worked as a temporary worker at Pfizer pharmaceuticals. After some time, he quit his job and study to become a dancer. For a year, he was homeless and visited many record labels and dance studios in a search of work. In the end, he was able to get a job as a background dancer which later led him to appear as a dancer in some music videos and tours.
As a dancer, he has performed on tours with some renowned artists like Madonna and George Michael. He has also choreographed the dance music singer, Crystal Water's hit song "100% Pure Love". Williams got a large facial scar while he indulged in a bar fight, which became his signature feature as a thug in some music videos.
Williams earned fame as an actor after he portrayed the character of Omar Little in the crime drama series "The Wire". He was selected for the role in the series after giving a single audition. Williams' character was initially made for seven episodes in a season, but, the creator of the series, David Simon made a plan to continue his character beyond one season.
Michael earned both positive and negative feedback from the audiences and critics for his character's homosexuality. He became a favorite character of the U. S. Senator, Barack Obama in 2008, where he widely praised his work in the series. Williams then received further recognition after appearing in the serial drama series "Six Degrees".
Williams also had a brief role in numerous movies such as "I Think I Love My Wife", "Life During Wartime", "Django Unchained", and "Snow on tha Bluff". He was originally selected to play the role of Dryden Vos in the movie "Solo: A Star Wars Story". But, in the end, he exited from the movie after he had conflicting schedules with another movie "The Red Sea Diving Resort".
Michael K Williams Personal Life
Michael Williams was never married to anyone. Though he was in a relationship with multiple ladies. He was also rumored to be in a relationship with the actress, Tasha Smith. Williams has a son named Elijah Williams, though, he has not revealed his son's mother's name yet.
Williams was found face-down and unconscious in the living room of his penthouse by his nephew on September 6, 2021. After the investigators conduct their investigation, they found drug paraphernalia in his apartment, which has speculated that he died due to a drug overdose.
Michael K Williams Net Worth
Michael K Williams had a net worth of around $5 million before he died on September 6, 2021. He had earned a huge amount from his acting career.
Michael K Williams News
Drug dealer tied to Michael K. Williams overdose death sobs as he is sentenced to 5 years  New York Post

ShowBiz Minute: Michael K. Williams, Prince Harry, Spike Lee  Olean Times Herald

Drug dealer in crew blamed for actor Michael K. Williams' overdose death gets 5 years in prison  The Associated Press