Michael Darby Net Worth: How Rich is Ashley Darby's Husband?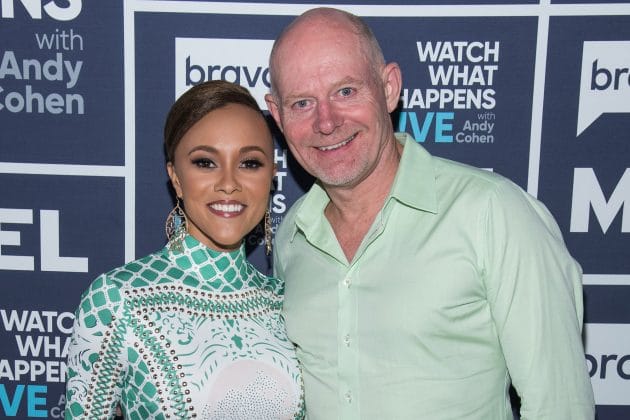 Michael Darby is an Australian American real estate businessman who is known as the founder of the business venture called Monument Realty. Aside from his work, most people know him as the husband of Ashley Darby who is a cast member of the popular reality show called The Real Housewives of Potomac. As of 20212 Michael Darby net worth is estimated to be around $20 million.
| | |
| --- | --- |
| Full Name | Michael Darby |
| Birth Date | July 29, 1959 |
| Birth Place | Melbourne, Australia |
| Profession | Real Estate Businessman |
| Relationship Status | Married |
| Net Worth | $20 million |
Early Life
Darby grew up in Melbourne of Australia and pursued his further studies at the University of Melbourne from where he got a degree in Construction Engineering and Business Development.
Michael Darby Net Worth and Career
Though he is from Australia, his career trajectory has been focused on the Washington region. After gaining valuable expertise through being the vice-president of the company called Alkridge, he went on to work for CarrAmerica as well where he was involved in big projects.
After gaining experience in the real estate industry through these different assignments as well as having his studies on this field, Michael decided to start his venture called Monument Realty in 1998. Darby has played a key part in building the business from scratch into a multi-million dollar business over the years.
According to the company website, his company has built over 6.5 million square feet of real estate over the two decades of its establishment and has bought in millions in revenue from such project.
Today the company is recognized for it's expertise in a variety of domains within the world of real estate including in financing, retail leasing, asset management, as well as in construction management.
As per the clients that Michael and his company have worked together with, Darby is best known for being able to create value even in complicated cases which would otherwise have been left behind by other such businesses. However, he has excelled even in such types of instances too which has made the business and himself millions over the years.
His company is also known to be the first to have introduced the idea of building new apartments in the SW Waterfront area back in 2002 and since then many other companies have followed after the big tech boom that occurred. Some of his other projects include the restoration of the Southern Railway Building and the Victor Building.
Furthermore, key buildings including the Columbia Center, The Odyssey Condominium, and the Half Street have also been built through the vision and expertise that is carried by Michael and his company.
Personal Life
Michael Darby is currently married to Ashley Darby who is well known for appearing in the reality show called The Real Housewives of Potomac. The two were decided to get married after 4 years together. Despite them being close to 3 decades different in terms of age, they have been able to make their relationship work out.
Together, they also have two sons who are named Dean Michael Darby and Dylan Matthew Darby. Michael is also seen frequently in the reality show through which many fans from all over the world have been able to recognize him.
He has also been part of the board of the DC Building Industry Association. Furthermore, Michael is part of several charities as well among which is his involvement in the Real Estate Games which is a sports competition that is supporting the cause of the Juvenile Diabetes Research Foundation (JDRF).
Michael Darby Net Worth
As of 2022, Michael Darby has an estimated net worth of $20 million. Most of his earnings come from real estate dealings and the business venture called Monument Realty.
Michael Darby News
Ashley Darby Shares a Peek at Her Home's Beautiful Front Porch  Bravo

RHOP's Ashley Darby Admits There Was a 'Final Straw' That Ended Her Relationship with Luke Gulbranson  Yahoo Entertainment

RHOP's Ashley Darby Admits There Was a 'Final Straw' That Ended Her Relationship with Luke Gulbranson  PEOPLE