Matt Pokora Net Worth: How Rich is Christina Milian's Partner?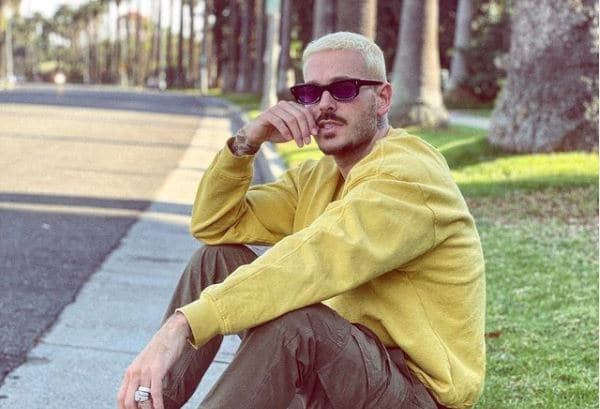 Matthieu Tota, simply known as Matt Pokora is a famous French R&B singer and songwriter. He is best recognized for his hit songs "It's Alright", "Cette annee-la" and "Belinda". Matt rose to prominence when he joined the groups "MC Unity" and "Linkup". Matt and his partner, Christian Milian recently welcomed their second child, Kenna on April 24, 2021. As of 2022, Matt Pokora net worth is estimated to be roughly $8 million.
| | |
| --- | --- |
| Full Name | Matt Pokora |
| Birth Date | September 26, 1985 |
| Birth Place | Strasbourg, France |
| Profession | Singer |
| Partner | Christina Milian |
| Net Worth | $8million |
Early life
Matt Pokora was born on the 26th of September, 1985 in Strasbourg, France. His father, Andre Tota is a former professional footballer. Matt's parents separated by divorce when was 13 years of age. Earlier, he wanted to be a professional footballer like his dad. But, as he grew up, he became more interested in music.
Regarding his education, he has completed school education from an Hohberg based elementary school. Later, he attended two colleges; Mundolsheim based College Paul-Emile Victor and Schiltigheim based Lycee Aristide Briand. He adopted the stage name, Pokora, as it means "humility" in the polish language.
Matt Pokora Net Worth & Career in Music
View this post on Instagram
Matt, at the beginning of his career, was associated with a French R&B group called Mic Unity. After some time in 2003, he took part in a reality singing talent show, Popstars. At the competition, he was able to impress judges and audiences.
Soon, he was selected as one of the members of the boy band "Linkup". The band consist of two other members; Lionel and Otis. At the finale of the show, the boy band became victorious over the girl band, Diadems.
The boy band rocked the stage with their first song "Mon Etoile". It became successful to top the French charts. They released their first album titled "Notre Etoile", which was moderately successful. The band later collaborated with a British boy band named Blue. After the collaboration, they come with a song titled "You & Me Bubblin". Following that, the boy band was disbanded after failing to create a good performance of sales.
Matt went on to build up his solo career in 2004 by collaborating with producers, Kore & Skalp. He released his debut solo album, Matt Pokora. However, he had to change his name after facing a lawsuit by French singer Matt Houston. Therefore, he renamed his stage name and re-released the album with the title "M. Pokora".
His first song under the new stage name was "Showbiz (The Battle)", which became very successful. The song picked its spot as a Top 10 hit song in France. Matt paced his career graph after releasing the second album titled "Player" in January 2006. He released his third album, MP3 on March 24, 2008. The album was a big hit, which created international records in Finland, Mexico, Belgium, and German. Later, the album was even certified Gold.
Matt's fourth studio album "Mise A Jour" hit the floor on August 23, 2010, and the fifth album "A la poursuite du bonheur" was released on March 20, 2012. His last and eighth studio album titled "Pyramide" was released on April 12, 2019.
Matt Pokora's Wife- Christina Milian
Matt Pokora has been dating American singer, Christina Milian since 2017. He met her first time at a restaurant in France. After two years of dating, they made the announcement of their first kid in July 2019. In January, Matt became a father of a son named Isaiah. On December 10, 2020, his partner, Christina announced she is expecting a second baby with Matt. The pair became the parents of a second boy named Kenna on April 24, 2021.
Matt Pokora Net Worth
Matt Pokora has amassed an enormous wealth of around $8 million by 2022. Besides music, he has also acted in the French music comedy "Robin des Bois", where he portrayed the lead character of Robin Hood. Matt has also added an amount from being a brand ambassador of different brands.
Matt Pokora News
Christina Milian cuddles up with husband Matt Pokora on family outing  Daily Mail

Christina Milian Shares Best Part About Her Marriage To Matt Pokora  OK!