Matt Mauser Net Worth: How Rich is Christina Mauser's Husband?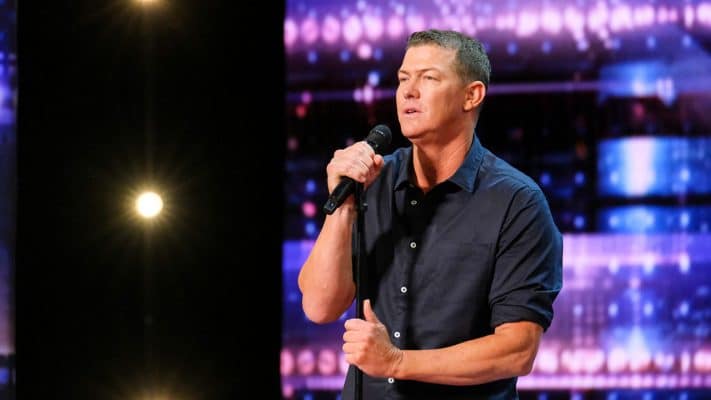 Matt Mauser is an American singer, and songwriter. He is the founder of the party/rock band "Tijuana Dogs". Matt lost his wife Christina one and a half years back in a helicopter crash along with Kobe Bryant. He recently gave an audition at American Got Talent, where he gave an emotional performance on Phil Collins's song "Against All Odds (Take a look at Me Now)". Matt Mauser net worth is under review at the moment.
| | |
| --- | --- |
| Full Name | Matt Mauser |
| Birth Date | N/A |
| Birth Place | United States of America |
| Profession | Singer, Songwriter |
| Wife | Christina |
| Net Worth | Under Review |
Early life
Matt Mauser was born in the United States of America. We are yet to get detailed information on his date of birth, parents, and educational background. He got interested in the world of music since he was a small kid. His father would play guitar, and he would just make his own lyrics to Elvis songs.
When he turned seven, Matt started out helping his uncle on selling speakers and stereos at the Orange County Swap. While working alongside his uncle, he was introduced to the music of rock bands such as Led Zeppelin, The Beatles, Queen, Aerosmith, and Van Helen. Looking at his growing passion for music, his mom gifted him a guitar on his eighth birthday.
Matt started listening to the songs of Michael Jackson, and Stevie Wonder when he joined the high school. He would be demonstrating Jackson's moonwalk all around the house, and school. While dancing at Jackson's Billie Jean, he accidentally cleared the floor. Then he carried his passion for music and dance throughout while studying in high school and college.
Matt Mauser Net Worth & Career
Matt wanted to start a band, but he got involved in his athletic career for some time. He was an excellent swimmer and water polo player. Though, Matt was quite sure that he would start a band soon after competing for college graduation.
He turned his dream into reality by founding the party/rock band called Tijuana Dogs in 1997. He founded the band along with his friend named Marcos de la Cruz. Later, his college guitar teacher Dave Murdy, and long-time friend, Rick Deeb joined the group in 1998.
The band had soon started performing at corporate parties, weddings, and other events. During that time, he became more interested in Frank Sinatra's music. Matt got to meet with the renowned musician, and producer Pete Jacobs in 2005 through his bandmate, Dave Murdy. He put up an idea of forming a Frank Sinatra band in 2011.
Matt and Pete started working on charting music and recording vocals. The duo soon formed a beautiful partnership that created the essence of young Frank Sinatra. They even formed a band named "Sinatra Tribute Band" that was able to gather the attention of fans of Frank Sinatra from all around the world.
Matt could actually match up to Frank Sinatra's classic sound adding up to his modern twist on his song. He recently shows up in the American Got Talent, where he stunned the audiences and judges performing on Phil Collins' song "Against All Odds (Take a Look at Me Now)".
Matt Mauser Personal Life
Matt Mauser was married to Christina, who died in a helicopter crash on 26th January 2020. She was an assistant basketball coach of the young girl's basketball team, Team Mamba. Christina was working along with Kobe Bryant, who also died in the helicopter crash.
Matt met Christina for the first time in 2004 when he was performing at the dive bar. After he saw her, he knew that she was the one with whom he wants to spend his whole life. Matt stepped up and asked her out. Both spent a long time in his car talking about music. Matt was married to Christina for 15 years before she passed away. Since he lost her, he has devoted his time looking after his three children.
Matt revealed on the pre-interview with host Terry Crews that his wife, Christina was his greatest supporter. The judges gave a standing ovation to his performance on AGT audience, where his three kids were watching their dad's performance live.
After his performance ends, he said that even he had lost his wife, he wanted his kids to find joy in their life, and chase their dreams, and if AGT could help him find chase his children's dream, then he'll take it.
Matt Mauser Net Worth
Matt Mauser has not shared his net worth value yet. He has been performing at various music events along with his rock band, and Sinatra band for a long time. That must have helped him gather some considerable amount.