Marc Lasry Net Worth: How Rich is the Co-Owner of Milwaukee Bucks?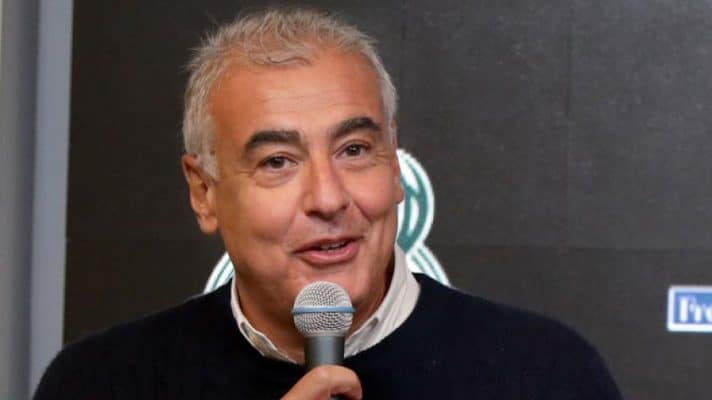 Marc Lasry is a Moroccan-American billionaire businessman and hedge fund manager. He is the co-founder and CEO of the multinational investment firm, Avenue Capital Group. Marc is also the co-owner of the NBA's professional basketball team, Milwaukee Bucks. As of 2022, Marc Lasry net worth is estimated to be roughly $1.82 billion.
| | |
| --- | --- |
| Full Name | Marc Lasry |
| Birth Date | September 23, 1959 |
| Birth Place | Marrakech, Morocco |
| Profession | Businessman, Hedge fund manager |
| Wife | Cathy Cohen |
| Net Worth | $1.82 billion |
Early life
Marc Lasry was born on the 23rd of September, 1959 in Marrakech, Morocco. He was born to his parents, Moise, and Elise. His dad was a computer programmer, and his mom was a school teacher. Along with his family, he moved to the United States at 7 years of age. Marc spent his childhood days growing up in West Hartford, Connecticut.
For his study, he joined the Clark University from where he earned a Bachelor of Arts degree majoring in history in 1981. Later, he attended New York Law School. He came out receiving a J. D. from the laws school in 1984. He got early work experience working as a clerk for the Chief Bankruptcy Judge, Edward Ryan. Marc was still studying at law school when he served as a clerk.
Marc Lasry Net Worth & Career
Soon after graduation, he started working at the law firm, Angel & Frankel. In 1989, he founded the Investment firm, Amroc Investments along with his sister, Sonia Gardner. After five years, both started new investment capital, Avenue Capital Group. Lasry got to expand his work experience while serving as a director of the private dept department at R. D. Smith. There, he gained enough knowledge on trade claims.
Marc started his new job at the Cowen & Company, where he served as a Co-Director of the Bankruptcy and Corporate Reorganization Department. After working few years at Cowen & Company, he started working for the Robert M. Bass Group. There, he focused mainly on distressed security investments. He continued to form a strong bond with his sister, Sonia, and with her, he founded the new investment firm, Amroc Investments in 1989.
Marc and Sonia came up with their new capital firm, Avenue Capital Group in 1995, where both invested $7 million capital. With their strong motive and business ideas, they were able to expand their investment focus to Asia and Europe. Marc and Sonia also build their hedge fund which had around $11 billion in total assets under management. Marc purchased the professional basketball team, Milwaukee Bucks, in April 2014 for $550 million.
Marc Lasry Personal Life
Marc Lasry is a married man, who tied the knot with Cathy Cohen. He shares five kids with his wife Cathy. His son named Alex has served as White House senior adviser, Valerie Jarrett. Alex would be further running for the Wisconsin Senate seat as a Democrat in 2022. Likewise, his daughter, Samantha has worked as a staffer for the congressman, Rahm Emanuel.
Marc Lasry Net Worth
As of 2022, Marc Lasry has accumulated a total net worth value of $1.82 billion. He has been able to gather a vast chunk of money through his investment and capital firms. Marc has also been actively involved in philanthropy works. Along with his wife Cathy, he made a donation of $5 million to Clark University in 2005.
Marc Lasry News
Giannis Antetokounmpo Is Getting Money Advice from Marc Lasry  Entrepreneur

NBA star Giannis Antetokounmpo spread his money across half a dozen bank accounts as a rookie because of the F  Business Insider India

Boaz Weinstein, Bill Ackman, and Marc Lasry jointly bid for the hedge fund Sculptor Capital – but the proposal  Business Insider India