Luis Felber Net Worth: How Rich is Lena Dunham Husband Actually?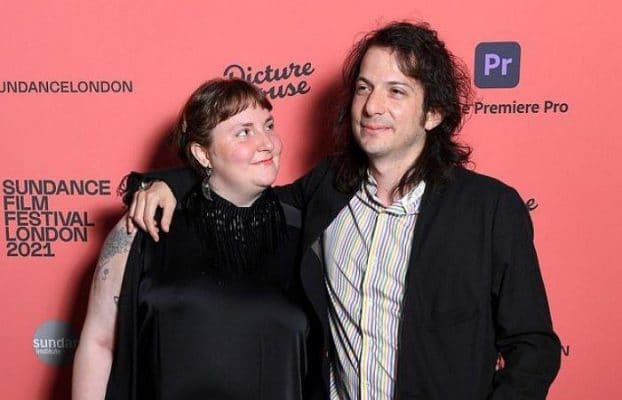 Luis Atahualpa Felber is a Peruvian-British musician who is known by his stage name as Attawalpa.  He is the husband of actress and filmmaker Lena Dunham. As of 2022, Luis Felber net worth is estimated to be around $2 million.
| | |
| --- | --- |
| Full Name | Luis Atahualpa Felber |
| Birth Date | June 9, 1986 |
| Birth Place | England |
| Profession | Musician |
| Relationship Status | Married to Lena Dunham |
| Net Worth | $2 million |
Early Life
Luis was born on June 9, 1986, in England. His mother is of Peruvian descent which is why she gave him the middle name of Atahualpa since this was the name of the last ever Incan king to live. Furthermore, his brother on the other hand received the middle name of Tupaq since this was the name of the other remaining ruler in present-day Peru.
Felber mentioned that as a kid, he didn't feel very comfortable in opening up to the South American heritage that he shares. However, it was only as he started to grow older did he realize the rich culture that is present in his culture and has mentioned that he is embracing it a lot more.
Luis Felber Net Worth and Career
Felber has been using the name Attawalpa in his music and operates as a solo artist. Though he has worked with record labels in the past and has mentioned that he made good money being associated with them, Felber didn't feel in full control of the music that he was creating.
He mentioned in an interview how there would be certain restrictions in place on the type of music that he could create and so he wanted to make sure that the music was able to present exactly the kind of vision that Felber has in his mind.
Some of his recent releases include the single called Yellow Fingers and has also collaborated with his wife Lena Dunham on several of his video projects sharing the affection they have on-screen as well.
Personal Life
Luis Felber and Lena Dunham have gotten married in 2021 with this news coming as a shock to many since it hasn't been very long that the two have been seeing each other. Lena is a successful actress and filmmaker herself who is known for creating and also starring in the hit series called Girls.
But they have indeed gotten married in a low-key wedding which was made public by Lena via social media. Lena has also provided some details regarding the different traits that made her attracted to Felber including his caring nature and loving personality.
Unlike many artists who try and maintain a certain image about themselves online, Luis Felber has mentioned the vulnerabilities that he has been through in life over the years that he kept to himself before.
Among his admissions has been about the mental health problems that he has previously had mentioning how he would be depressive at times. Music was his escape as it became a channel through which he could turn his energy into something that was creative as well as meaningful to his life.
Furthermore, he mentioned that even though some of the music he might have made in such time was rubbish, it was only good to keep oneself busy in different activities that bring up your energy levels which is something that Felber has recommended to his own fans as well.
Luis Felber Net Worth
As of 2022, Luis Felber has an estimated net worth of $2 million. Felber has mentioned how he made a bunch of money when he was associated with record labels. Furthermore, he also does live shows which has helped him to establish a healthy net worth over the years.
Luis Felber News
Lena Dunham's husband reveals new details about how they met  The Independent