Lou Llobell Height, Age, Bio, Net Worth, Career & Boyfriend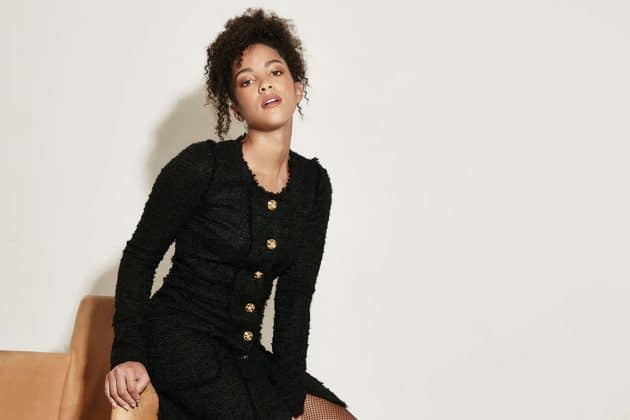 Lou Llobell is an actress who is known for her role as Gaal in the series called Foundation as well as her previous role in Voyagers as Zandie. As of 2022, Lou Llobell has an estimated net worth of $200,000.
| | |
| --- | --- |
| Full Name | Lou Llobell |
| Birth Year/Age | 1995/ 27 years old |
| Birth Place | Spain |
| Profession | Actress |
| Relationship Status | Single |
| Net Worth | $200,000 (estimated) |
Early Life
Lou's father is from Spain while her mother is from Zimbabwe. Lou has mentioned how she grew up in Spain until the age of 8 after which her family decided to move to South Africa. Until she was 18 years of age, Lou had her upbringing here.
But later Lou decided to move to the United Kingdom by herself which was a very daunting experience for her since she was leaving behind her entire family and friends and starting a brand new life there.
The main reason for this was that she had the desire to become an actress and thus decided to study drama as her core subject at the University of Birmingham. She later became part of the Drama Centre London too because of which she established a very good foundation as well as the necessary skills for her acting career.
Lou Llobell Net Worth and Career
After starting her career with Voyagers, Lou tried out for Foundation. She has detailed her audition experience mentioning how she had to do three auditions with the different directors of the series while competing with five other girls before she was finally able to get the role.
It was a pretty intense experience but landing the role gave her the much-needed confidence boost in order to play the key character of Gaal in the show. The series is based on sci-fi with the entire series being based on the novels which have been created by Isaac Asimov.
Asimov wrote the story of exiles who are in the quest to save humanity and to build a fallen Galactic Empire. Lou mentioned how she went through the books in order to better prepare for this role.
Furthermore, a lot of fans have already been drawn into the show since it deals with topics such as politics and history since the idea of building a fallen empire is very relevant to the world as well. Lou has mentioned that one big surprise trait she had would go a long way in getting this role.
Lou was a very good swimmer and it turned out that in this role that she was about to play, there would be a lot of swimming involved for her character. This was great for her since this led to her gaining such a big role even with limited experience in the big screen.
The series also features some well-known actors such as Jared Harris, Lee Pace, and Laura Birn through whom Lou has been receiving a lot of lessons which is helping to make her a better actress.
Lou Llobell Height, Weight & Measurements
View this post on Instagram
At the current age of 27, Lou Llobell stands at a height of just 5 feet 3 inches or 160 cm tall and weighs around 55 kg or 121 pounds. Her body measurements are not known at the moment. Likewise, her hair color and eye color are both black.
Personal Life
Lou is a big fashionista and has mentioned Solange and Yara Shahidi as some of the personalities from whom she takes inspiration not only regarding fashion but also the way that they carry themselves. She might be single right now and has not mentioned anyone in her dating life.
Lou Llobell Net Worth
As of 2022, Lou Llobell has an estimated net worth of $200,000. Lou is still only starting out in her career but has already been able to garner a major role in Foundation which seems to become a big hit with it having a very interesting story. If this is to be true, her net worth will surely rise even more in the coming days.
Lou Llobell News
Lucinda Syson Discusses the Casting Process Behind Apple TV+'s 'Foundation'  Casting Networks

'Foundation's Lou Llobell On Whether Gaal Dornick Still Has Faith in Hari Seldon  Collider

'Foundation' 2×10 Reaction: Everything Hurts, Actually  Fangirlish