Lorenzo Lamas Net Worth: How Rich is the Actor Actually in 2022?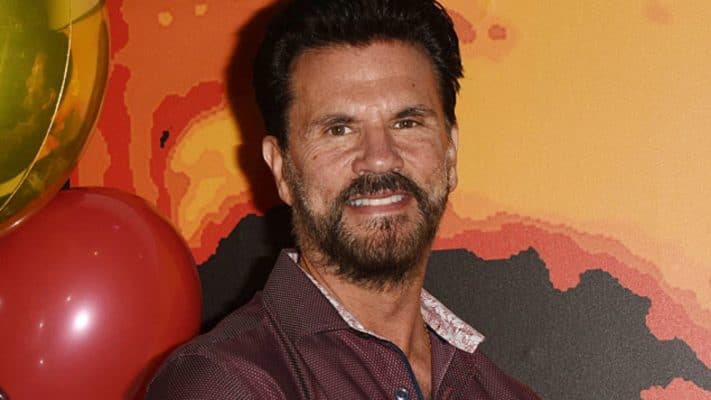 Lorenzo Lamas is an American actor, who is best known for his splendid performance as Lance Cumson in the TV soap opera "Falcon Crest". He is also known for his appearance in the TV series "Renegade" and "The Bold and the Beautiful". As of 2022, Lorenzo Lamas net worth is estimated to be roughly $2 million.
| | |
| --- | --- |
| Full Name | Lorenzo Fernando Lamas |
| Birth Date | January 20, 1958 |
| Birth Place | Santa Monica, California, U. S. |
| Profession | Actor |
| Girlfriend/Fiance | Nerdy Blonde |
| Net Worth | $2 million |
Early life
Lorenzo Lamas was born on the 20th of January, 1958 in Santa Monica, California, United States. His father, Fernando Lamas was an Argentine actor, and his mother, Arlene Dahl is a Norwegian American actress. Lorenzo also shares a connection with competitive swimmer and actress, Esther Williams, who married his dad when he was11 years old. His stepmom, Williams died on 6th June 2013 in Los Angeles, California.
Lamas shifted his place to New York in 1971 after spending the early days of his life in Pacific Palisades, California. At 21 years of age, he started training in Taekwondo. By then, he was able to earn a 3rd-degree belt. For his study, he attended the Admiral Farragut Academy from where he completed his graduation in 1975.
Lorenzo was interested in acting since he was 5 years old. He even studied acting in the Tony Barr's Film Actors Workshop. In 1976, he got his first TV role. After two years, he was cast in a non-speaking role in the musical movie titled "Grease". For a decade from the 1970s to the 1980s, he made a guest appearance in numerous TV series such as "Sword of Justice", "Secrets of Midland Heights", "The Love Boat and Hotel", "Switch", and "Fantasy Island".
Lorenzo Lamas Net Worth & Career
Lorenzo got his breakthrough role in 1980 when he was selected for the prime-time drama series "Falcom Crest". The series aired on CBS for 9 seasons from 1981 to 1990. However, he had to give his best shot to get selected for the role. He gave audition for the role twice and he was finally finalized for the role after beating five other actors. His performance in the drama series was highly appreciated where he earned two Soap Opera Digest Awards, and a nomination at Golden Globe.
During the time of his appearance in Falcon Crest, he had appeared in a lead role in the 1984 movie titled "Body Rock". Though the movie and his performance both received poor reviews. He was even nominated for Golden Rasberry Award in the category of Worst Actor. In 1989, he tried to get his fame back by turning as an action-hero in the movies such as "Snake Eater-trilogy", "Bounty Tracker", "Terminal Justice", and "Gladiator Cop".
Lamas later received further recognition after he appeared in the lead role of Reno Raines in the TV series "Renegade". He received a lot of love and appreciation from the audience for five years from 1992 to 1997. In 2004, he was cast as Hector Ramirez in the TV soap opera "The Bold and the Beautiful". Besides movies and TV series, he also became popular through being a part of various plays like "The King and I", "Dracula", "The Fantasticks", and "A Chorus Line".
Lorenzo has also received popularity through making an appearance in the reality TV series "Celebrity Apprentice" in 2015. Likewise, he starred in the series "Leave It to Lamas", which was based on his real life-family. He had also appeared as a judge on the ABC television show "Are You Hot?"
Lorenzo Lamas Personal Life
Lorenzo Lamas has been married five times. He was first married to Victoria Hilbert in 1981. After separating with Hilbert in 1982, he tied the knot with the publicist, Michele Cathy Smith. He had two kids from his second marriage. At the time he was married to Michele, he was dating an actress, Daphne Ashbrook, with whom he had a daughter named Paton Lee.
Lamas got married to Renegade co-star, Kathleen Kinmont in 1989, which last for four years. In 1996, he shared the wedding vows with Shauna Sand. They had three daughters before they divorce in 2002. In 2011, he got hitched to his fifth wife, Shawna Craig. However, like his past love affair, his fifth marriage also ended with divorce in 2018.
Lamas is currently dating a young woman named Kenna Nicole Smith. Even though Lamas stated that he would not tie the knot after his fifth wife, he seems to be getting ready to walk in the aisle again. Lamas met Kenna met through his Godmother, Francesca Daniels in April 2020.
Lorenzo put a proposal to her on February 11 in Las Vegas. The pair dated for 10 months before they got engaged in February 2021. He recently posted a picture on Twitter where his young lady love is captured kissing on his cheek. Lamas captioned the photo "Casino at Catalina Island".
Lorenzo Lamas Net Worth
As of 2022, Lorenzo Lamas's personal wealth is estimated to be around $2 million. He has earned the hefty sum through making appearances in numerous TV series and movies. In 2016, Lamas was seen serving as a helicopter pilot where he flew people on daily trips from Los Angeles to Grand Canyon. His Twitter account also states that he is currently working as a helicopter tour pilot with HeliNY.
Lorenzo Lamas News
Lorenzo Lamas reveals daughter Victoria 'smitten' with Leonardo DiCaprio  New York Post