Lexi Wilson Net Worth: How Rich is the Below Deck Star Actually?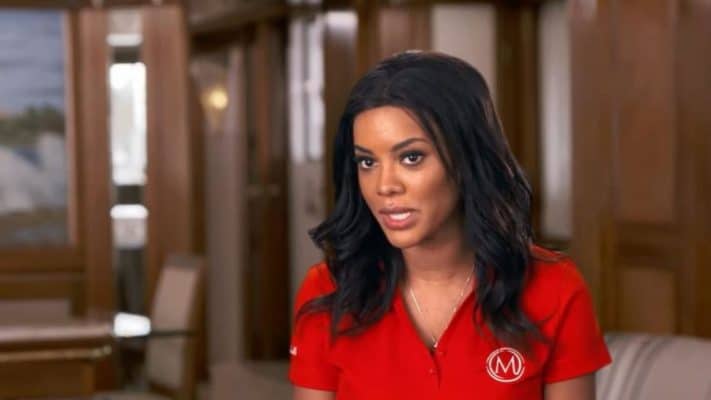 Lexi Wilson is a Bahamian reality television personality who is part of the show called Below Deck Mediterranean where she is a stewardess. She is also the winner of Miss Universe Bahamas 2013 and was the representative for her country during the Miss Universe pageant in 2013. As of 2022, Lexi Wilson net worth is estimated to be around $60,000.
| | |
| --- | --- |
| Full Name | Lexi Wilson |
| Birth Date | 1993 (29 years old) |
| Birth Place | Nassau, The Bahamas |
| Profession | Reality television personality and stewardess |
| Relationship Status | Single |
| Net Worth | $60,000 |
Early Life
Lexi grew up in a place called Nassau in the Bahamas. For her undergraduate studies, Lexi would come to the U.S. through a track and field scholarship which helped her to get enrolled in Langston University. Throughout her early life, Lexi was active in sports and her athletic abilities are what managed her to get the scholarship. There, along with her track and field performances, she would graduate with a Bachelor's of Science degree majoring in Biology.
Lexi Wilson Net Worth and Career
When Lexi was 22 years old, she participated in the Miss Universe Bahamas crown and would be crowned as the victor among the other eight contestants in the final. She also got to participate in Miss Universe in Russia which she has mentioned being a very proud moment for her. Because of her fit body and beautiful looks, Lexi has also worked as a model.
Though being involved in the yachting business was not a plan in her life, Lexi had met someone in the industry who had invited her to work as a stewardess in their boat when she was in Florida. Lexi took the job and started to work in this industry as a result of it. She would join the cast of Below Deck Mediterranean for season six which included many new faces including herself.
Some of the new cast members seen were Katie Flood, Matthew Shea, and Courtney Veale. But, in her short appearance in the show, Lexi has already polarized many fans because of her behavior. She has had arguments and disagreements with many of her co-workers which many fans have critiqued as well.
Among the most dramatic moments was when she got into an altercation with Chef Matthew. However, from her side, she has mentioned that her father's passing has affected her a lot. Furthermore, in an interview, she also mentioned that the edits her are what is creating the perception that is developing among the fans about her. It is unclear what her future holds at Below Deck Mediterranean as in her Instagram bio, she had written that she was no longer a part of the yachting business.
Personal Life
Lexi Wilson is currently single. Though her co-worker Malia White has claimed that Lexi is engaged with a rich man, Lexi herself has not confirmed these rumors at all. Lexi loves to travel and is also passionate about fashion as well as skincare.
Lexi Wilson Net Worth
As of 2022, Lexi Wilson has an estimated net worth of $60,000. Most of her net worth is the result of the earnings she has made from appearing in Below Deck Mediterranean.
Lexi Wilson News
RSS Error: A feed could not be found at `https://news.google.com/topics/CAAqKAgKIiJDQkFTRXdvTkwyY3ZNVEZ5Wm5CbloyMWpjUklDWlc0b0FBUAE?ceid=US:en&oc=3`; the status code is `200` and content-type is `text/html; charset=utf-8`