Les do Makeup Net Worth: How Rich is the YouTuber Actually?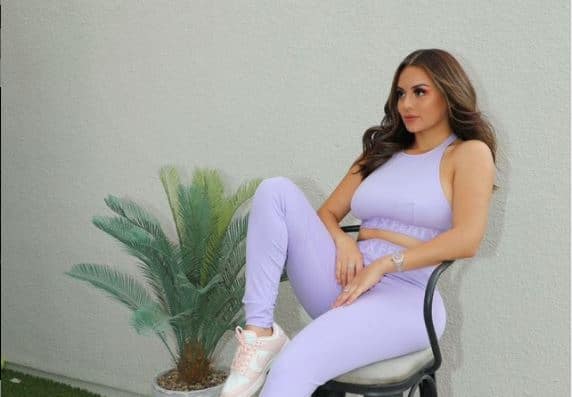 Leslie Quezada is a Youtuber and social media influencer. She is best known for her channel called Les do Makeup on Youtube which has more than 1.15 million subscribers. As of 2022, Les do Makeup net worth is estimated to be around $800,000.
| | |
| --- | --- |
| Full Name | Leslie Quezada |
| Birth Date | January 3, 1994 |
| Birth Place | El Paso, Texas |
| Profession | Youtuber |
| Relationship Status | In a Relationship with Vlex Galindo |
| Net Worth | $800,000 |
Early Life
Leslie was born on January 3, 1994, in El Paso, Texas. She went to the University of Texas in her home town where she received her Bachelor's in Business degree. During her time in college, she used to work as a server and also did some modeling gigs.
It was in college that she started to get active in developing her social media following. Leslie has even expressed her desire to get her Master's degree as well in the near future.
Les do Makeup Net Worth and Career
She started her channel by doing makeup-related videos focused on girls. She even calls her female followers' babygirl which has become her signature line in her videos. Leslie was able to create highly informative and entertaining tutorials regarding makeup. She has been able to establish her expertise in makeup which is why girls from all over the world watch her videos.
Over time, Leslie started to do vlogs as well where fans got to know her and her family better where she shows daily events in her life. Furthermore, she also loves to cook and bake with several of her videos being on making delicious food. Some of her most popular videos are of her making cake with different designs.
She has also experimented with creating videos where she does giveaways. In one of her videos, she is seen in St. Patrick's Day in El Paso where she gives away $5k to random lucky people. Furthermore, she also has 1.7 million followers on Instagram and is a social media influencer who is establishing Les do Makeup as a brand. Her videos have received close to 140 million views already and her following is growing more rapidly than ever.
Personal Life
View this post on Instagram
Leslie is in a relationship with Vlex Galindo who frequently appears in her videos. Together with Vlex, the couple has a son named Gael Giani Galindo who was born in late 2019. Gael has become his own mini-celebrity as there are several videos in her channel that revolve around their son.
Les do Makeup Net Worth
As of 2022, Les do Makeup has an estimated net worth of $800,000. Because of her niche in makeup, Leslie had launched her own makeup line in 2019 which sold out within 6 days.
She had collaborated with a company called LIVE Glam for this launch. She has now focused on creating her own merchandise line as well which is soon to be launched.
Leslie is also seen to be doing different brand endorsements on her Instagram page because of her large following. Leslie and her family seem to be doing great as she also owns a white Mercedes-Benz G-Class SUV.