Kenny Mayne Net Worth: How Rich is the Sportscaster Actually?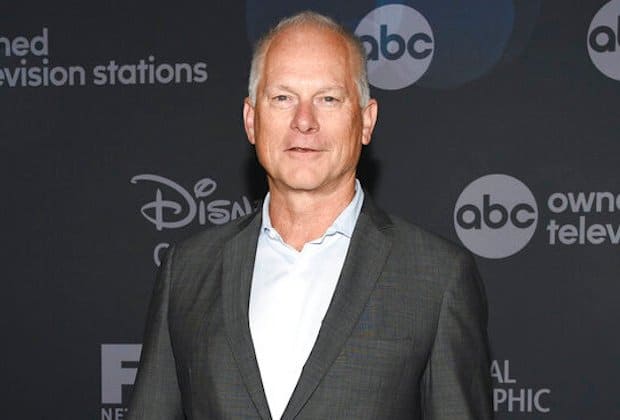 Kenneth Wheelock Mayne, better known as Kenny Mayne is a well-known American sports journalist. He is best recognized for his 27 years of work association with ESPN, hosting "Kenny Mayne's Wider World of Sports". As of 2022, Kenny Mayne net worth is estimated to be around $9 million.
On May 10, Kenny announced on Twitter that he would be leaving ESPN, where he described himself as a "salary cap casualty".
| | |
| --- | --- |
| Full Name | Kenny Mayne |
| Birth Date | September 1, 1959 |
| Birth Place | Kent, Washington, U. S. |
| Profession | Sports Journalist |
| Wife | Laura Waggoner |
| Net worth | $9 million |
Early life
Kenny Mayne was born on 1st September 1959 in Kent, Washington, United States. He has studied at Wenatchee Valley College, where he played as a Junior College All-American quarterback. He even earned an honorable mention in 1978. Later on, he joined the University of Nevada, Las Vegas, earning a graduate degree in broadcasting in 1982.
Kenny Mayne Net Worth & Career
While studying at the University of Nevada, Las Vegas, he played as a backup Quarter Back for 2 years. He was later signed by the Seattle Seahawks as a free agent. Kenny began his journalism career by working as a reporter for Las Vegas-based TV station, KLVX-TV. In 1982, he joined Seattle-based television station, KSTW-TV. There, he served as a sports anchor for the weekend and a news reporter for the weekdays.
Kenny quit KSTW-TV in 1989, after serving the network for seven years. He was hired by ESPN in 1994 for ESPN2 as a SportSmash. In 1995, he started working as an anchor for RPM 2Night. He worked for the news program for two years before quitting it in 1997.
Kenny later joined the SportsCenter working as co-anchor along with Dan Patrick. After serving for 2 years, he bid goodbye to SportsCenter and started working for the late-night ESPN shows. After some time, he started hosting the game show, 2 Minute Drill, and also hosted horse racing events for ABC and ESPN.
Mayne was signed for a one-year contract deal by ESPN on January 17, 2007. He signed a bond with the network to cover the reports on horse racing. Later, ESPN launched a video series called Kenny Mayne's Wider World of Sports on ESPN.com, where the video clips of his trips all around the world were highlighted.
The first season of the video series shows him visiting six countries participating in the events King's Cup Elephant Polo Tournament. In December 2011, the TV version of the video series was aired on ESPN/ABC.
On October 15, 2013, he made his comeback on SportsCenter. He was signed with a new contract by ESPN to work as an anchor for 70 episodes in SportsCenter. He was also signed to host 10 special features in a year through 2015. However, he was not satisfied with the deal, where he described as a sort of a part-time job. On May 10, he announced his departure from ESPN through Twitter.
Kenny Mayne Personal Life
Kenny Mayne is married to a doctor, Laura Waggoner. He shared the wedding vows with Laura in May 1995. Just after a year, Laura became pregnant and delivered twins, Creighton and Connor. However, twins had some complications and later died as they were born in six months. Laura and Kenny became parents for the second time after Laura gave birth to two daughters, Riley Hope and Annie.
Kenny Mayne Net Worth
Kenny Mayne is mostly known for his dry sense of humor during the time he served ESPN. Starting May 2022, Kenny has amassed a huge fortune of $9 million. Before his exit from ESPN, he was getting an annual salary of $3 million.
Kenny Mayne News
Pearl Jam Is Like a Great Sports Dynasty  The Ringer

Kenny Mayne caps SportsCenter run with Aaron Rodgers interview  Los Angeles Times

Kenny Mayne: I'm leaving ESPN. You know that, but here's the story in my own words  Yahoo News