Karen Civil Net Worth: How Rich is Social Media Strategist Actually?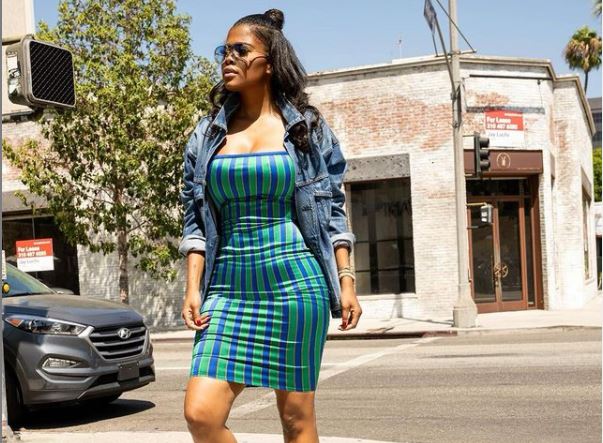 Karen Civil is an American digital media marketing strategist. Civil's rise is because of the different fan websites that she created for different well-known artists including a website named Weezythanxyou.com where Lil Wayne's letters to his fans were published when he was in jail. As of 2022, Karen Civil net worth is estimated to be around $500,000.
| | |
| --- | --- |
| Full Name | Karen Civil |
| Birth Date | November 8, 1984 |
| Birth Place | New York City, U.S |
| Profession | Digital Media Marketing Strategist |
| Relationship Status | Single |
| Net Worth | $500,000 |
Early Life
Karen was born on November 8, 1984, in New York City. Her parents are of Haitian descent with her growing up in a place called Elizabeth. She studied at Elizabeth High School after which she went to the Union Country College which is located in New Jersey.
Karen Civil Net Worth and Career
View this post on Instagram
Karen was active in college aside from her studies too since she was busy creating different fan sites for well-known personalities such as J.D. Williams as well as the famous band called The Backstreet Boys. She also did an internship with the radio station Hot 97 and later also worked as a staff assistant.
Civil continued to be active in different projects including working on the development of e-commerce with The Diplomats. With her focus being on digital strategy especially for the hip-hop industry, she decided to start the marketing agency called Always Civil Enterprise and also started to build her personal brand up as a specialist in digital strategy.
Among the key turning points for her was when she would work for Lil Wayne in order to create his website called Weezythanxyou.com where the fans could see the letters that Lil Wayne was writing to fans when he was still in jail back in 2010. This led to her starting to work with Beats by Dre too where she worked as a digital marketing manager.
With her popularity growing among people, she started to be part of different events where she did public speaking sessions to share her story and inspire women. She has even written a book called Be You & Live Civil: Tools for Unlocking Your Potential & Living Your Purpose.
Civil has gone on to be active in producing as well with her working on the documentary film called The Last Ride: A Philadelphia Story which was released in 2016. She has even been the host for Hillary Clinton during her campaign but was later criticized for having tweeted about anti-gay and anti-Jewish comments back in 2009.
Civil has also been the host of the series called Good Looking Out. When Nipsey Hussle got killed in 2019, she was a key part of providing the memorial service for him and even read the letter that was given by the former president Barack Obama regarding the rapper.
Because of the success that Karen Civil has had, she became the winner of the 2009 Black Web Award from Essence magazine. She was also part of the Ebony Power 100 list in 2012. Furthermore, she was the Social Influencer of the Year where she received this accolade through Black Enterprise.
Personal Life
Karen Civil is currently single as per her social media posts. However, she was previously in a relationship with Deen Reddy. Civil has been involved in several philanthropic efforts including partnering with the non-profit called Sow a Seed where they worked in order to build a playground for kids in Haiti. Furthermore, she has also opened the Live Civil Computer Lab at the House Of Hope Orphanage in Haiti.
Karen Civil Net Worth
As of 2022, Karen Civil has an estimated net worth of $500,000.
Karen Civil News
C-Suite Disruptors: Boss Talk with Karen Civil  EBONY

Reggie Bush, Terrell Owens, Karen Civil Celebrate Juneteenth At Change The Game x TravisMathew Celebrity Golf Event – The Source  The Source Magazine

DJ Akademiks Claims Karen Civil Covered Up Video Of Meek Mill "Beatin' Up A Chick"  HotNewHipHop