Justin Bannan Net Worth: How Rich is the Former NFL Player Actually?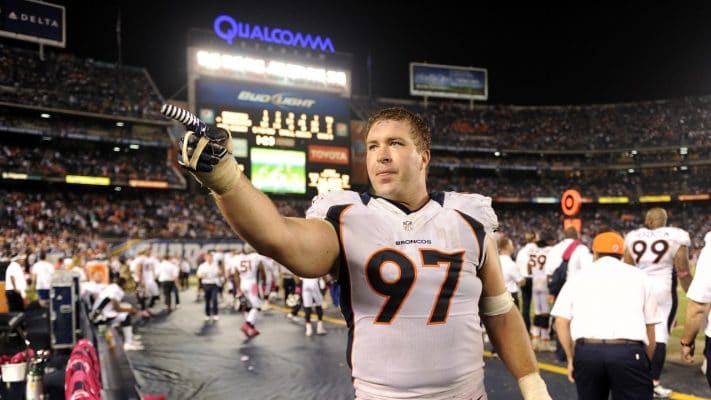 Justin Bannan is a former American NFL player who played for the Buffalo Bills, Baltimore Ravens, and Denver Broncos as a defensive tackle. As of 2022, Justin Bannan net worth is estimated to be around $500,000.
| | |
| --- | --- |
| Full Name | Justin Lewis Bannan |
| Date of Birth | April 18, 1979 |
| Age | 43 years old |
| Born Place | Sacramento, California, United States |
| Profession | Former NFL Player |
| Net Worth | $500,000 |
Early Life
Justin was born on April 18, 1979, in Sacramento, California. He went to Bella Vista High School in Fair Oaks, California. During his time there, he was a letterman in football and basketball. Bannan then played his college football at the Colorado Boulder University for the Colorado Buffaloes football team.
Justin Bannan Net Worth and Career
Justin was drafted by the Buffalo Bills in the fifth round of the 2002 NFL Draft. He played the majority of the game during his first season but later joined Baltimore Ravens in 2006. He played for the Ravens until 2009. During that time, he set a personal best with 30 solo tackles, one sack, and three interceptions.
On March 5, 2010, Bannan signed a five-year contract with Denver Broncos. However, he was released a year later by the Broncos and then joined St. Louis Rams. He was again released this time by the Rams just after a season with them.
On April 11, 2012, he signed a one-year deal with the Denver Broncos. A year later, he signed a contract with the Detroit Lions. He was then released from the Lions after just one month.
Personal Life
Bannan is a married man. He is married to Sommer Bannan. Nothing more is known about their marriage life including their children.
On October 17, 2019, Justin was arrested in connection to a shooting that took place in Colorado that left one woman injured. He told police he was hiding from the Russian mafia when he entered Ashley Marie's treatment room in Boulder, Colorado, then shot her when she opened the door.
On the other side, according to police records, he was carrying a rolled-up $20 bill with some traces of cocaine at the time of his arrest.
On September 10, 2021, he was found guilty on four counts, including attempted murder. The sentencing carries a range of 16-48 years in state prison.
Justin Bannan Net Worth
As of 2022, Justin Bannan's personal wealth is estimated to be around $500,000. He earned a majority of that money during his NFL career. His wealth must have been impacted massively by his legal woes.
Justin Bannan News
An error has occurred, which probably means the feed is down. Try again later.