Julio Lugo Net Worth: How Rich was the Baseball Player Actually?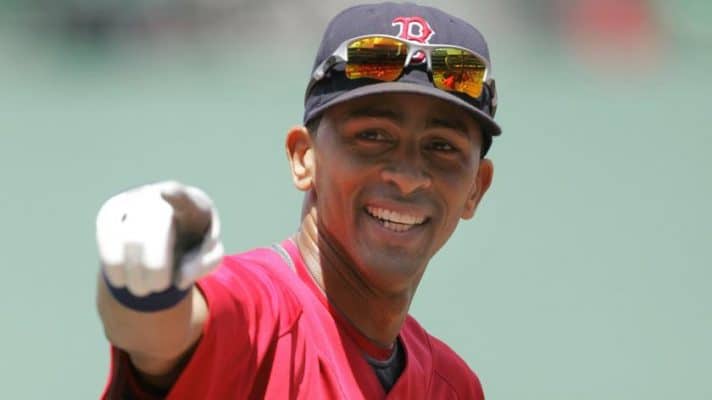 Julio Lugo was a former Dominican professional baseball shortstop. He was best known for playing in the Major League Baseball (MLB) for the professional baseball teams, Houston Astros, Los Angeles Dodgers, Tampa Bay Devil Rays, and many more. Julio passed away at the age of 45 on November 15, 2021, due to a heart attack. Julio Lugo net worth at the time of his death is reported to be around $20 million.
| | |
| --- | --- |
| Full Name | Julio Cesar Lugo |
| Birth Date | November 16, 1975 |
| Birth Place | Barahona, Dominican Republic |
| Profession | Professional baseball shortstop |
| Wife | Surki |
| Net Worth | $20 million |
| Death | November 15, 2021 |
Early life
Julio Lugo was born on the 16th of November, 1975 in Barahona, Dominican Republic. He has not provided detailed information on his early life and parents. Lugo has studied at the Fort Hamilton High School based in Brooklyn, New York. He batted with a batting average of .350 for his high school team.
Julio also showed his brilliant form while playing for the Youth Service League where he played sandlot baseball. Later, he stared at Connors State College.
Julio Lugo Net Worth & Career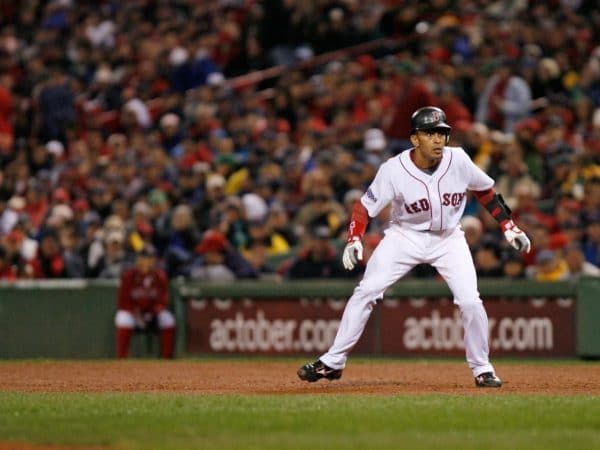 Lugo was drafted by the Houston Astros in the 1994 MLB draft. He signed a contract with the Astros on May 17, 1995, and made his MLB debut on April 15, 2000.
Lugo played for the Houston Astros until 2003, and then he was signed by the Tampa Bay Devil Rays. While playing for Tampa Bay, he hit 15 home runs during the season which includes 4 home runs over 4 nights in a four-game series against Canadian professional team, Toronto Blue Jays. In 2006, he was traded to the new team, Los Angeles Dodgers. Though after a few months, he signed a 4-year contract with the Boston Red Sox on December 5, 2006.
Lugo focused on his hitting performance in July 2007 and compiled a 14 game hitting streak on 25th July 2007. He also had the career-best streak of .444 while playing for Boston Red Sox. Lugo later appeared in all 14 games for Boston in the postseason of 2007. Though, he failed to continue his best form in 2008, as he committed 16 errors, which was 1/3 of the 50 errors made by the Sox as a team alone.
Julio went through arthroscopic surgery on March 17, 2009, due to which he remained out for 3 to 4 weeks. In July 2009, he was traded to the St. Louis Cardinals. After 8 months, he was traded to the Baltimore Orioles, where he appeared in 93 games and batted with an average of .249.
On May 23, 2011, he signed a minor league contract deal with the Atlanta Braves. While playing for the Braves, he was involved in a controversial play that ended the game against the Pittsburgh Pirates in the 19th inning. On September 2, 2011, he was released by the Braves. Then, in January 2021, he agreed to sign a minor league contract with the Cleveland Indians. Though, after a few days, the contract fell apart, and Lugo remained a free agent. In 2013, he played for the Peoria Explorers of Freedom Pro League.
Personal Life
Julio Lugo was married to a lady named Surki. With his wife, he had two kids, two daughters, and a son. He was also reported to be married to someone before, with whom, he had an older son. In April 2003, he was arrested on the charge of allegedly hitting his wife. Prior to that, he was charged with misdemeanor assault. Though, later his wife acquitted him claiming that Lugo had no intention to hurt her.
Julio died at the age of 45 just a day before his 46th birthday on November 15, 2021. His family members confirmed that he died due to a heart attack.
Julio Lugo Net Worth
Julio Lugo had earned a net worth of $20 million before he passed away on November 15, 2021. He had earned estimated total earnings of $56,880,946 appearing in the 11 seasons for different professional baseball teams.
Julio Lugo News
Red Sox's Matthew Lugo, Carlos Beltran's nephew, proved he can hit for power in 2022  MassLive.com