Juan Williams Net Worth: How Rich is the Fox News Commentator?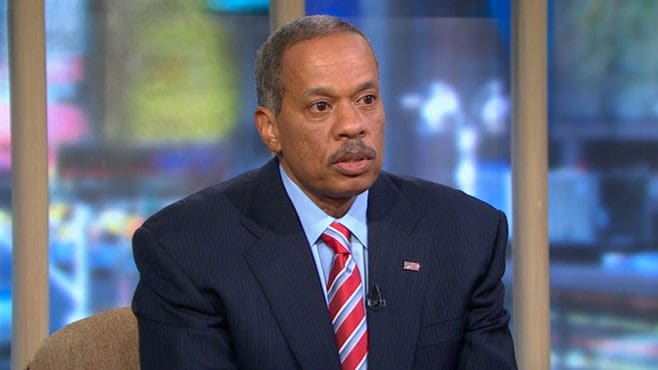 Juan Williams is a Panamanian-American political analyst. He currently works for Fox News and writes for several newspapers including The New York Times, Wall Street Journal, and The Washington Post. As of 2022, Juan Williams net worth is estimated to be $5 million.
| | |
| --- | --- |
| Net Worth (as of 2022) | $5 million |
| Date of Birth | April 10, 1954 |
| Age | 67 years old |
| Born Place | Colon, Panama |
| Nationality | American, Panamian |
| Source of Wealth | Political Commentator |
| Wife | Susan Delise |
Early Life
Juan was born on April 10, 1954, in Colon, Panama to Alma Geraldine and Rogelio L. Williams. His family emigrated from Panama to the United States in a banana boat when he was four years of age. The family eventually settled in Brooklyn, New York.
Regarding his education, he went to Oakwood Friends School. After that, he attended Haverford College where he graduated with a bachelor's degree in philosophy in 1976.
Juan Williams Net Worth and Media Career
Williams started his career writing for The Washington Post. In one column he defended Supreme Court nominee Clarence Thomas against sworn testimony by Anita Hill regarding his sexual harassment. The column he wrote was controversial at that point and it was revealed that several female employees of the Washington Post filed sexual harassment charges against Williams. He later wrote another column asking for his apology.
In 2000, he joined NPR as host of the daily talk show "Talk of the Nation". He has been a Fox News contributor since 1997. He has appeared on several shows including "Special Report with Bret Baier", "FOX News Sunday with Chris Wallace", and "The O'Reilly Factor". In 2010, he was offered a $2 million three-year contract and an expanded role at their network including a regular guest-host role on the O'Reilly Factor.
Juan currently works as the co-host of "The Five". He is joined alongside Dana Perino, Greg Gutfeld, Jesse Watters, and sometimes Emily Compagno.
In addition to that, Juan has also written articles to several magazines including Fortune, The New Republic, The Atlantic, TIME, and GQ. He has also appeared on television programs like Washington Week on PBS, The Oprah Winfrey Show, and ABC's Nightline.
As an author, Juan has written several books like "Eyes on the Prize: America's Civil Right Years 1954-1965", "Thurgood Marshall: American Revolutionary", and "Enough". He has also received an Emmy Award for his documentary work and has also won awards for investigative journalism and for his opinion columns.
Regarding his personal life, Juan married Susan Delise in July 1978. They have one daughter, Rae, and two sons, Antonio and Raphael. He is also the grandfather of twin girls, Pepper and Wesley.
Juan Williams Net Worth
As of 2022, Juan Williams' personal fortune is estimated to be $5 million. He has earned a majority of that money working in Fox News. His salary at the moment is not disclosed.
Juan Williams News
It's up to the judges to gag Trump now  The Hill

Does Tommy Tuberville hate the troops, or just women?  The Hill

If we have to have a bogus impeachment inquiry, why not make it a big one?  The Hill