Jonny Lee Miller Net Worth: How Rich is the Actor Actually in 2022?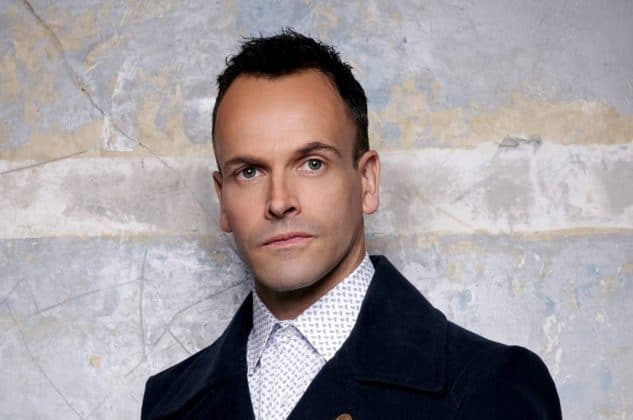 Jonathan Lee Miller, better known as Jonny Lee Miller is a British-American actor. He is best known for appearing as Simon "Sick Boy" Williamson in the 1996 dark comedy-drama movie "Trainspotting". Jonny is also recognized for his amazing performance in the movies "The Flying Scotsman", and "Endgame". As of 2022, Jonny Lee Miller net worth is estimated to be around $16 million.
| | |
| --- | --- |
| Full Name | Jonathan Lee Miller |
| Birth Date | 15 November 1972 |
| Birth Place | Kingston Upon Thames, England |
| Profession | Actor |
| Ex-wife | Angelina Jolie, Michele Hicks |
| Net Worth | $16 million |
Early life
Jonny Lee Miller was born on 15th November 1972 in Kingston-upon-Thames. He spent his childhood growing up in South West London. Jonny was born to parents, Alan and Anna Lee Miller. His parents actually inspired him to start his career as an actor. Both of his parents were theatre actors, who have appeared in several stage productions at BBC.
Regarding his education, he has studied at Tiffin School, where he used to take part in several school plays. As he grew up, he joined the National Youth Music Theatre. There, he met fellow actor, Jude Law. By reaching 16, he took his GCSEs to build a career as an actor, and at the same time, he dropped out of school.
Jonny Lee Miller Net Worth & Career
Jonny made his small screen debut in 1982, where he appeared in an episode of the BBC series "Doctor Who". Following that, he made an appearance in other drama series like "Jemima Shore", and "Mansfield Park". Throughout the 1990s he showed up in various TV shows, which include "Keeping Up Appearances", "Inspector Morse", and "Minder".
In 1993, he appeared in the soap opera "EastEnders" playing the role of Jonathan Hewitt. Though he was signed to appear for the 5 weeks episodes, the producer later offered him a one-year contract to remain on the show. However, he declined the offer. Jonny then continued to show up in other TV series like "The Canterbury Tales", "Smith", "Eli Stone", "Emma", and "Dexter".
For his outstanding performance in Dexter, he earned a nomination at Screen Actors Guild Award in the category of Outstanding Performance by an Ensemble in a Drama Series. Jonny has also shown his incredible acting skills in various movies. He made his movie debut with the 1995 movie "Hackers". He received immense popularity after he appeared as Sick Boy in the movie "Trainspotting".
Later, he further continued his acting journey appearing in various movies like "Love, Honour and Obey", The Flying Scotsman", "Endgame", and "T2 Trainspotting". He has also been an impressive theatre actor, who has delivered a splendid performance in the 1999 theatre play "Four Nights in Knaresborough".
Jonny Lee Miller Personal Life
Jonny Lee Miller has been married twice. He was first married to actress, Angelina Jolie, with whom he starred in his debut movie "Hackers". Jonny and Angelina shared the wedding vows on 28 March 1996.
However, their marriage didn't survive for a long time. They ended their relation in 18 months by getting divorced in 2000. Though they parted their ways, both remain close friends. In fact, Angelina was recently spotted in his Brooklyn-based apartment. After their reunion, the news has started getting circulated that the former couple is getting back together. However, they have not given any confirmation on their reunion as a couple.
Jonny started dating model and actress, Michele Hicks in 2006, with whom, he married in July 2008. With her, he shares a son named Buster Timothy Miller. The couple separated with divorce in 2018.
Jonny Lee Miller Net Worth
As of 2022, Jonny Lee Miller's personal wealth is estimated to be around $16 million. Reports claimed that he was earning around $100,000 per episode for appearing in the TV series "Elementary". Jonny purchased a $1.56 million worth house in Los Angeles in 2009 along with his ex-wife, Michele Hicks. They sold their house for $1.6 million in 2013. Later, in 2015, they purchased a condo in New York City.
Jonny Lee Miller News
Jonny Lee Miller qualifies as a firefighter | Entertainment | news-expressky.com  Appalachian News-Express

Jonny Lee Miller qualifies as a firefighter | Lifestyles | leader-call.com  leader-call.com

Jonny Lee Miller qualifies as a firefighter | Entertainment  The Salem News