Joey Jordison Net Worth: How Rich was Slipknot Drummer Actually?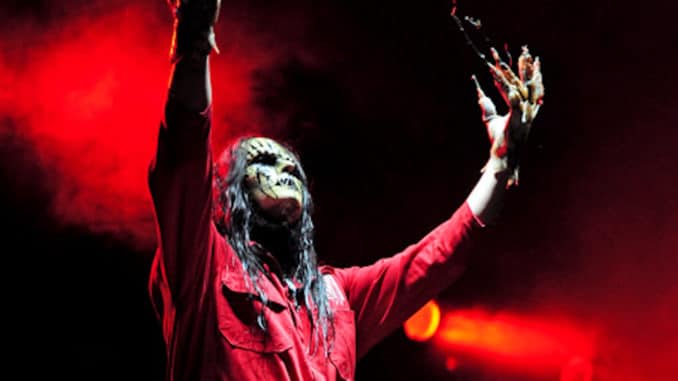 Joey Jordison was a 46 years old American musician and songwriter. He was best recognized as the drummer of the heavy metal band, Slipknot. Joey was also known as a guitarist of the horror punk band, Murderdolls. Jordison was reported to have died in his sleep on July 26, 2021. Joey Jordison net worth at the time of his death is estimated to be around $6 million.
| | |
| --- | --- |
| Full Name | Nathan Jonas Joey Jordison |
| Birth Date | APril 26, 1975 |
| Birth Place | Des Moines, Iowa, U. S. |
| Profession | Musician, Songwriter |
| Girlfriend | Amanda Victoria |
| Net Worth | $6 million |
| Death | July 26, 2021 |
Early life
Joey Jordison was born on the 26th of April, 1975 in Des Moines, Iowa, United States. He was born to parents, Steve and Jackie Jordison. Joey was grown up with two younger sisters in a rural area outside of Waukee. He was attracted to music due to his parents who would sit him down in front of the radio.
Joey has played mostly guitar earlier before he received a drum kit as a gift from his parents. He was 8 years old when he received a drum kit. His musical interest later led him to start a music band. He had started his first music band while studying in elementary school.
Joey and his two sisters stayed with her mother when her parents separated. His mother started a funeral parlor and there he would be occasionally helping his mom. During that time, he formed the music band named Modifidious where he played drums. Forming the band at young age turned out to be beneficial for him as he later breaks new ground playing drums live as a support to local brands.
Joey Jordison Net Worth & Career
Jordan started working at the local music store, Musicland after he left the school. Later, he worked at Sinclair garage in March 1994. There, he used to work at night enjoying time with his friends by listening to music. Joey was approached to join the new project called "The Pale Ones" by Mark Anthony Cadavos on November 28, 1995. Later, he eventually became one of the members to join the band, Slipknot. He was third to join the band where he was assigned a number #1. In 2005, he produced a live album "9.0: Live" with Slipknot.
After being with Slipknot for 18 years, the band announced that he had departed from the band on December 12, 2013. However, later Joey claimed that he was in fact fired from the band. In June 2016, after being silent for few years, Joey revealed that he had actually suffered from a neurological disease, transverse myelitis, that has forced him to end his time with Slipknot.
Joey also became popular as a guitarist of his own band "The Murderdolls", which he revived in 2002. The band signed a record deal with Roadrunner Records, and in 2002, they came up with an EP titled "Right to Remain Violent". In August 2002, the band released their debut album "Beyond the Valley of the Murderdolls". The band is known for using horror lyrics. They have also appeared on an episode of the teen drama series "Dawson's Creek". The band decided to split in March 2013 which was confirmed by the vocalist of the band, Wednesday 13.
Joey Jordison Personal Life
Joey Jordison was reported to be dating a lady named Amanda Victoria. However, there is not enough information available regarding his love affair with Amanda. Joey has recently left this world on July 26. The real reason for his death has not got disclosed yet. According to the statement from his family, he died peacefully in his sleep.
Joey Jordison Net Worth
Joey Jordison net worth is estimated to be around $6 million before he died on July 26, 2021. He has been able to earn vast chunks of money through his involvement in musical bands like Slipknot, Murderdolls, Scar the Martyr, Vimic, and Sinsaenum.
Joey Jordison News
Wednesday 13 on Murderdolls without Joey Jordison: 'He heard the end result before you ever thought about it'  Beat Magazine

THE POLICE's STEWART COPELAND Is A Big Fan Of JOEY JORDISON  Metal InjectionThe Police's Stewart Copeland Praises Joey Jordison: 'How's That Possible?'  Ultimate Guitar

Stewart Copeland names Joey Jordison as one of the best drummers he's ever seen play live, shares his opinion on Ringo Starr  Yahoo Entertainment