Icewear Vezzo Net Worth: How Rich is the Rapper Actually in 2022?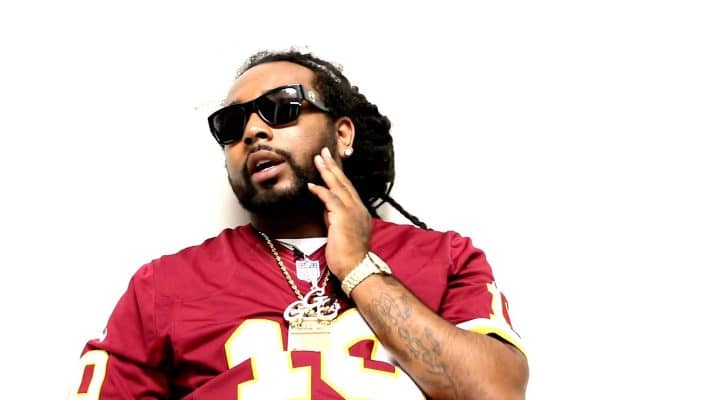 Chivez Smith, who is better known by his stage name as Icewear Vezzo, is an American rapper. He is best known for the mixtape trilogy that he created called The Clarity. However, his career was disrupted after he was sentenced to 20 years in prison for a gun charge in 2017 but has since then been released. As of 2022, Icewear Vezzo net worth is estimated to be around $500,000.
| | |
| --- | --- |
| Full Name | Chivez Smith |
| Birth Date | October 31, 1989 |
| Birth Place | Detroit, Michigan |
| Profession | Rapper |
| Relationship Status | Married |
| Net Worth | $500,000 |
Early Life
Vezzo grew up in a place called Detroit in Michigan in the same block as Eminem, the famous rapper. However, he had many struggles growing up there and as a result, became involved in selling drugs since that was the circumstances that surrounded his life.
In an interview, Vezzo opened up about his childhood candidly where he mentioned that by the time that he was 13 years of age, he was selling weed and making $1000 a day. He was selling bags of weed every single day.
Icewear Vezzo Net Worth and Career
View this post on Instagram
As he grew older, Vezzo started to become involved as a rapper and would release his debut mixtape called The Clarity in 2012. He went on to release the single called Money Phone which was part of his other mixtape called Solitaires: Drank God.
However, he got involved in a gun charge that led to him having to serve time in jail which disrupted his career. Just before he was sentenced to prison, Vezzo had released an album called Price Goin Up. After being released, he again got right back into creating songs and started to become a regular performer for at Detroit's Hot 107.5 Summer Jamz show.
Vezzo has said that he looks up to rappers such as Rock Bottom and the Lost Boys to have set the path for underground rappers to make in from Detroit. Vezzo mentioned that if it were not for the rappers of that generation, he would not be in the position of a rapper.
Over the years, Vezzo has focused on other business ventures as well in the Detroit area. These ventures include starting a carwash service as well as a restaurant.
Personal Life
Icewear Vezzo is married to Kiara Marie and together with Marie, the couple has a son and a daughter together. Vezzo has kept this aspect of his life as private as possible. During the Black Lives Matters campaign, Vezzo was vocal in raising his voice for the Black Community and even wrote a song called No More Pain relating to the campaign.
Vezzo was on probation from the age of 17. He was finally set free from probation after more than 20 years which he announced with happiness in his social media post. Vezzo is also not the only family member to be involved in rap as his family members also had a rap group called Green Guyz.
Vezzo has also been open about the problems with addiction he has had through a drink called Lean which is basically made from the combination of soda and codeine. During his early years, this drink became popular among the hip hop community because of which he also became addicted to it.
Icewear Vezzo Net Worth
As of 2022, Icewear Vezzo has an estimated net worth of $500,000. Vezzo has had success in his rap career and was performing in different shows before the pandemic brought a halt to it. However, he is now focused on creating more music and will probably be performing soon as well.
Icewear Vezzo News
Icewear Vezzo Meets His 'Biggest Inspiration' Eminem Despite 'Out Of Touch' Comments  HipHopDX

Icewear Vezzo Proves He Never Switched Up On New Single "Perfect"  HotNewHipHop

Icewear Vezzo Unveils Sale Of Catalog For $1M At Earn Your Masters Detroit  The Source Magazine