HasanAbi Net Worth: Height, Age, Bio, Career, Real Name & Girlfriend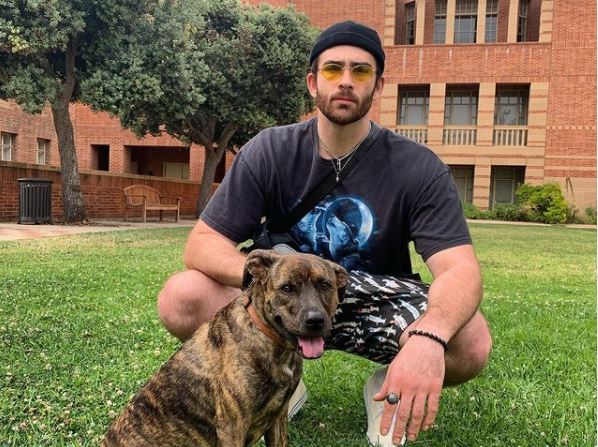 Hasan Dogan Piker, better known as HasanAbi is a renowned American Twitch streamer and political commentator. HasanAbi is one of the most viewed and most subscribed streamers on Twitch, where he is mostly known for discussing politics from a left-wing perspective. Likewise, he is also popular for playing a variety of video games on Twitch. As of 2022, HasanAbi net worth is estimated to be roughly $3.5 million.
| | |
| --- | --- |
| Full Name | Hasan Dogan Piker |
| Birth Date | July 25, 1991 |
| Birth Place | New Brunswick, NJ, U. S. |
| Profession | Twitch Streamer, Political Commentator |
| Relationship Status | Single |
| Net Worth | $3.5 million |
Early life and Start of his Career
HasanAbi was born Hasan Dogan Piker on 25th July 1991 in New Brunswick, New Jersey, United States. His father is Turkish, and his mother is American. He grew up in Istanbul, Turkey, and studied in public school. Hasan used to get bullied in school because of his questioning attitude, and for not being physically fit. He was more interested in games, and gaming culture. So, he used to get a few Turkish video game magazines and read them regularly.
After he turned teenager, he moved to the United States and got enrolled at the University of Miami. There, he completed two semesters with a score of 2.9 GPA. After that, he was transferred to Rutgers University, from where he held a dual graduate degree in political science and communication studies.
While studying at Rutgers University, he worked as an intern for the progressive news show "The Young Turks (TYT)". His uncle, Cenk Uygur was the co-founder of the network, on which, he was hired as at ad sales, and business department after he graduated from Rutgers. He used to host the show whenever fill-in was needed, and after some time, he became a producer and started hosting the show.
HasanAbi Net Worth & Professional Career
Hasan later created his own show called "The Breakdown", which he also hosted in 2016. The show became quite popular which earned him a nomination at 2018's 10th Shorty Awards in the category of "Best Web Series". In 2019, he started hosting another series for TYT called "Agitprop with Hasan Piker". After a year in 2020, he made up his mind and decided to take a leave permanently from TYT to become a Twitch streamer.
He has actually started streaming on Twitch while he was working at TYT. Hasan believes that there is a lack of leftist representation, and that's why he chose Twitch to reach out to a younger audience. Soon, he became a popular left-wing political commentator, who later showed up on Fox News's political podcast "Chapo Trap House". Besides that, he is also popular in streaming gameplay and giving commentary on video games on Twitch.
In 2019, he grabbed the attention when he supported the American military interventionism overseas and criticized the U. S. Representative, Dan Crenshaw. Likewise, he also came into the limelight after he made a criticism on American foreign policy, and commented on September 11 attacks. Later, he was banned from Twitch for a week for making controversial comments on American foreign policy.
Hasan streamed live on Twitch during the first 2020 United States Presidential debate. The stream had the highest viewership of the debate on Twitch, with viewers of more than 125,000. Similarly, on November 3, his Twitch stream had 230,000 concurrent viewers during the results of the 2020 United States presidential election. He became the most-watched Twitch streamer when he went live stream for 80 hours. During the 2021 storming of the United States Capitol, he had the new highest number of viewers of 231,000.
HasanAbi Height, Weight & Measurements
 

 

 

View this post on Instagram

 

 
HasanAbi is actually a tall man. He stands at a height of 6 feet 3 inches or 191 cm and weighs around 80 kg or 176 pounds. His chest size, waist size, and hips size are unavailable at the moment. Likewise, his hair color and eye color are both dark brown.
HasanAbi Personal Life
HasanAbi is believed to be single right now. Though some time back he was linked up with the Canadian Twitch streamer, Pokimane The two were supposed to be secretly dating each other, however, Pokimate shut down the rumors. There were a lot of memes made on their secret relationship, on which, Pokimane called the meme gross.
HasanAbi Net Worth
As of 2022, HasanAbi's personal fortune is estimated to be around $3.5 million. He currently has over 850,000 followers on Twitch, and more than 40 million views. As per sources, he earns around $35,000 in a month and $420,000 in a year from Twitch.
HasanAbi News
"Say the other one then": xQc dissaproves of HasanAbi's use of Cuban "g-slur" while talking about Destiny  Sportskeeda

"I can't constantly tell my community to shut the f**k up": HasanAbi responds as Ethan Klein calls streamer's community "freaks"  Sportskeeda

"LET'S GOOOO" – Popular streamers react to official GTA 6 News featuring TimTheTatman, HasanAbi, TmarTn, and ZerkaaHD  Sportskeeda