Halyna Hutchins Net Worth: How Rich was the Cinematographer?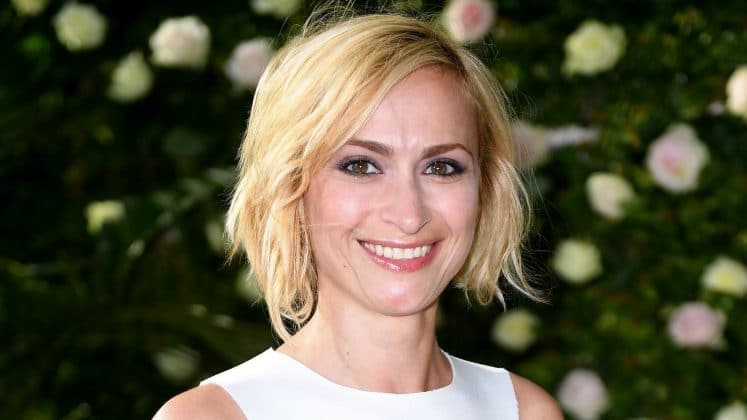 Halyna Hutchins was a Ukrainian cinematographer and journalist who worked in over 30 films during her career which included hits such as Blindfire and Darlin'. However, her life came to a fatal end after being shot mistakenly by a prop gun on set in New Mexico in 2021. As of 2022, Halyna Hutchins net worth is estimated to be around $500,000.
| | |
| --- | --- |
| Full Name | Halyna Hutchins |
| Birth Date | 1979 |
| Birth Place | Horodets, Ukrainian SSR, Soviet Union |
| Profession | Cinematographer and Journalist |
| Relationship Status | Married |
| Net Worth | $500,000 |
Early Life
Halyna was born in a place called Horodets in USSR. However, her childhood was spent in a military base in the Arctic called Murmansk because of which she even calls herself an army brat. It was also during her time in the military base that her interest in film started to grow.
She decided to go to the National Agricultural University and later the Kyiv National University where he pursued her studies in international journalism.
Halyna Hutchins Net Worth and Career
Halyna started working on different documentary films based in Eastern Europe where her focus was especially on investigative journalism. She would later move to Los Angeles as she wanted to make the shift towards filmmaking there as well as thought there were better prospects of fashion photography there.
It was here in Los Angeles that Halyna met Bob Primes who encouraged her to join the American Film Institute Conservatory. Halyna completed her Master's degree here which helped to increase both her knowledge and skills in the space. One of the main projects she worked on during her time there was called Hidden which was later screen in the Austin Film Festival too.
Halyna was able to establish herself as a cinematographer, that too coming from a foreign country in a generally male-dominated industry. As a result of this, she was even part of the 8 cinematographers to be part of the Fox DP Lab program which was focused on providing a bigger platform for women cinematographers.
Halyna was climbing up the ladder of success as a cinematographer with her even being named as among the 10 up-and-coming directors of photography who were creating an impact in 2019. Some of the projects that she has credits for also include Archenemy, Darlin, Blindfire, and The Mad Hatter.
She had mentioned in an interview how she loved the art of storytelling that was based on real characters. This also sparked her interest to move to cinematography with her special interest being in shooting in remote locations and covering the stories of the people and such locations.
Personal Life
Halyna was married to Matthew with whom she also had a son together. However, a horrific incident would occur on October 21, 2021. Halyna was on set for the film called Rust which starred Alec Baldwin as the main character.
Baldwin had discharged a prop gun but was unaware that it was loaded. The shots landed on Halyna as well as injured a director there called Joel Souza. It was later confirmed that she passed away while in treatment at the University of New Mexico Hospital.
This event sparked huge sadness throughout the film industry as this incident was similar to the incident of Bruce Lee's son Brandon Lee being shot on set in a similar situation more than 2 decades ago.
Investigations are still going on how this incident occurred with Baldwin already issuing a statement on the issue and saying that he was ready to cooperate with the police.
Halyna Hutchins Net Worth
As of 2022, Halyna Hutchins had an estimated net worth of $500,000.
Halyna Hutchins News
'Rust' Armorer Trial Start Pushed Back to February 2024  TheWrap

Alec Baldwin pulled trigger of "Rust" gun, new analysis claim  CBS News

Rust armourer Hannah Gutierrez-Reed pleads not guilty over on-set death of Halyna Hutchins  BBC