Guru Jagat Net Worth: Wiki, Age, Husband, Career & Death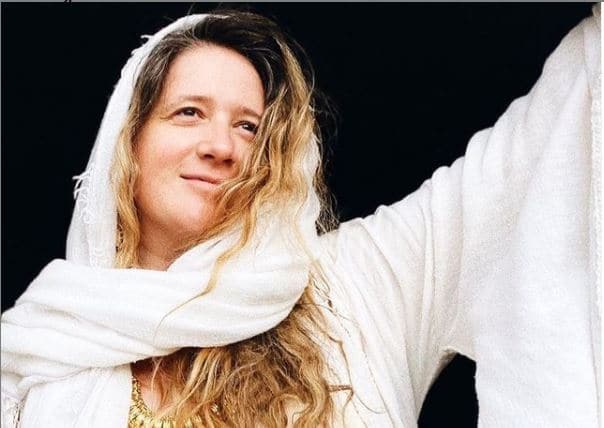 Katie Griggs, who is better known as Guru Jagat, was a yoga instructor and wellness entrepreneur. She founded the Kundalini yoga studio called Ra Ma in Venice in 2013 which was expanded to several other locations and had many celebrity followers. Guru Jagat net worth before her death is estimated to be around $2 million.
| | |
| --- | --- |
| Full Name | Katie Griggs |
| Birth Date | 1980(41 years old) |
| Birth Place | Colorado, United States |
| Profession | Yoga Instructor and Wellness Entrepreneur |
| Husband | Married to John Wineland |
| Net Worth | $2 million |
Early Life
Katie Griggs aka Guru Jagat was born in 1980, in Colorado, United States. As a child, Jagat had the dream of being a rock star. From a young age, she had a deep desire to be famous.
Guru Jagat Net Worth and Career
View this post on Instagram
Guru Jagat had followed in the footsteps of Yogi Bhajan. When she came to Los Angeles back in 2003, she started to instruct at Yogi Bhajan's Yoga West. Furthermore, the name Guru Jagat itself came after her affiliation with Yogi Bhajan. It is with personalities such as Bhajan that yoga and meditation started to be the cool kids as they had followers such as Russell Brand, Jennifer Aniston, and many more top celebrities.
Guru Jagat has become one of the top influences in the yoga scene there over the years. She had presented herself to be a millennial version of what Yogi Bhajan was. It is with this idea that she started the studio called Ra Ma. In the initial years, the morning class she did featured several celebrities which quickly made it more popular.
Over the years, she was successful at becoming among the most well-known yoga instructors in L.A. through her Ra Ma studio located in Venice which was later expanded to locations in New York and Mallorca.
Not only is Jagat a yoga instructor, but she is also a serial entrepreneur. Some have criticized her preaching of spirituality while at the same time mentioning that getting rich and making money was not counter to spirituality. Guru Jagat has even done workshops all over the world that have been made with the central theme of prosperity.
She expanded the brand of RA MA that was created to creating RA MA TV as well as RA MA Records. Furthermore, as an adjacent product, she also worked towards creating clothing and lifestyle brands named Guru Jagat Collection and Robotic Disaster that was sold in even her studios as well as through campaigns in social media. Guru Jagat has also authored the best-selling book called Invincible Living: The Power of Yoga, The Energy of Breath, and Other Tools for a Radiant Life which have been translated into several languages.
Personal Life
Guru Jagat was married to John Wineland who was a motivational speaker. She also created a non-profit organization called RA MA Foundation that had the mission to make the knowledge of energy and wholeness available to everyone.
Guru Jagat Net Worth
As of 2022, Guru Jagat had an estimated net worth of $2 million. Guru Jagat was able to utilize social media and smart branding to create an amazing yoga studio. Furthermore, several of her other ventures have also helped heavily for her net worth.
Guru Jagat News
Imperfect Paradise: Compassionate podcast looks at one woman's descent into extremism  Stuff

Encore: QAnon's toehold in the wellness world  NPR

She was a popular yoga teacher who embraced QAnon  NPR