Giannina Gibelli Net Worth: How Rich is 'Love Is Blind' Star?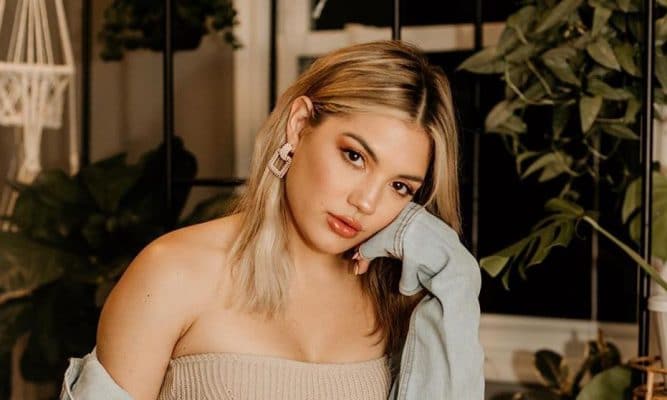 Giannina Milady Gibelli is a small business owner and reality series personality. She is best known for appearing in the show called Love is Blind where she is one of the contestants searching for a partner. As of 2022, Giannina Gibelli net worth is estimated to be around $500,000.
| | |
| --- | --- |
| Full Name | Giannina Milady Gibelli |
| Birth Date | April 3, 1993 |
| Birth Place | Venezuela |
| Profession | Small Business Owner and Reality Series Personality |
| Relationship Status | In a Relationship |
| Net Worth | $500,000 |
Early Life
Though it is unclear about Gibelli's upbringing, after completing her high school studies, she studied at the University of Central Florida where she graduated with a degree in PR and advertising.
Giannina Gibelli Net Worth and Career
After graduation, Gibelli started to work at a corporate job but has confessed how the experience was very unfulfilling. She worked for a year at the job where she was doing social media work and was hitting all the quotas too. However, the people there never appreciated the work she did and expressed disappointment in small things such as arriving a couple of minutes late to a meeting.
Gibelli received a call from one of her best friends who had offered to run a business together with her. Since she had a couple of years of experience already in the field, she felt that this would be the best choice for her. She is currently managing 12 people in 3 different locations and pursuing the path of entrepreneurship. This would be a great decision because it led her to be a part of the show Love is Blind. This is a dating reality television series that aired on Netflix on February 13, 2020. After the show's success, it has been renewed for its second and third seasons.
The show features a total of 30 men and women as they are on the journey to finding love. Fans have been attracted to the show because of its uniqueness since the contestants can talk with each other but not see each other.
The show is kind of like an experiment to know whether love is blind. This show has made her a social media personality as she has been able to garner more than 1.7 million followers. She is now set to be part of a new series called The Vibe With G where she helps people to build up their vibe by talking about beauty, mental health, and love.
Personal Life
Among the most dramatic moments of the first season was when Gibelli and Damian Powers were to be married. Gibelli said 'I do' but Damian would back off and reject her with Gibeli having to leave in her wedding gown. But, the two would get together after the show in order to talk things through that left on a rough patch.
Damian liked Gibelli but felt that getting married was going too soon. They are thus currently together and taking their relationship one step at a time.
Giannina Gibelli Net Worth
As of 2022, Giannina Gibelli has an estimated net worth of $500,000. She earned a vast chunk of that money appearing on 'Love Is Blind'.