Geraldo Rivera Net Worth: How Rich is Geraldo Rivera Actually?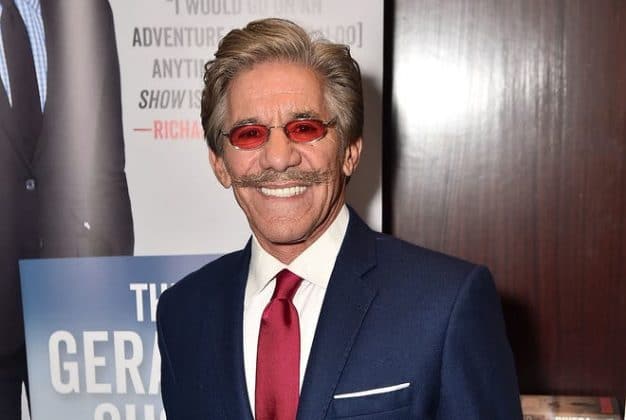 Geraldo Rivera is a 79 years old American journalist, political commentator, attorney, and former TV host. He is best known for hosting the daytime tabloid talk show "Geraldo". As of 2022, Geraldo Rivera net worth is estimated to be around $20 million.
Rivera is also recognized for hosting the live TV special "The Mystery of Al Capone's Vaults", "Geraldo at Large", and appearing regularly on Fox News show "The Five".
| | |
| --- | --- |
| Full Name | Geraldo Rivera |
| Birth Date | July 4, 1943 |
| Birth Place | New York City, United States |
| Profession | Journalist, Political commentator |
| Wife | Erica Michelle Levy |
| Net Worth | $20 million |
Early life
Geraldo Rivera was born on the 4th of July, 1942 in New York City, United States. He was born to his parents, Cruz "Allen" Rivera and Lillian. His father, Cruz was a cab driver and restaurant worker. He spent his childhood days growing up in two places, Brooklyn and West Babylon. Rivera has two sisters named Irene, Sharon, and a younger brother, Craig.
Regarding his education detail, he has studied at the West Babylon High School. In 1961, he joined the State University of New York Maritime College. After some years, he was transferred to the University of Arizona from where he came out holding Bachelors's degree in Business Administration in 1965.
In 1966, he joined the Brooklyn Law School. Before he attended law school, he worked in several places as a clothing salesman and short-order cook. While he was pursuing his law degree, he got an opportunity to work as an intern under the crime fighter lawyer, Frank Hogan. He received his J. D. degree in 1969.
Geraldo Rivera Net Worth & Career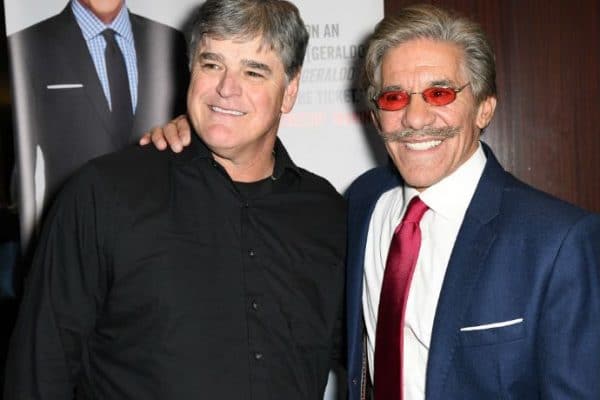 Rivera was offered a job as a reporter by the WABC-TV news director, Al Primo after he saw Rivera's interview on the occupation of the neighborhood church in 1969. Though Primo was not happy with his first name Gerald, so he changed his name to Geraldo.
He started working as a reporter for WABC-TV's show Eyewitness News in 1970. He received a Peabody Award in 1972 after he made a report on the topic of neglect and abuse of patients with intellectual disabilities.
In 1978, he started appearing in ABC national show "20/20". Following the year in 1979, he appeared on ABC's late-night news show "Nightline". He taped the pilot episode of the TV show "Good Night America" in July 1973. However, it started airing on a semi-regular basis from April 1974 as a part of ABC's "Wide World of Entertainment".
Rivera got his own show titled "Geraldo" in 1987. He produced and hosted the daytime talk show for 11 years, which featured some controversial guests. He left CNBC in November 2001 after two months of the September 11 terrorist attacks.
After leaving CNBC, he joined Fox News as a correspondent. As of now, he is hosting the news magazine show "Geraldo at Large" and makes a regular appearance on Fox News Channel.
Geraldo Rivera Personal Life
Geraldo Rivera is currently married to Erica Michelle Levy. He tied the know with Erica in August 2003. Before Erica, he was married to four ladies. He shared the wedding vows first time with Linda Coblentz in 1965. On December 14, 1971, he married Edith Vonnegut. Then, he got hitched to Sherryl Raymond on December 31, 1976. He was married to his fourth wife Cynthia Cruickshank Dyer on July 11, 1987.
In addition to his multiple marriages, Rivera admitted that he was having a love affair with Marian Javits for many years until 1985. Rivera has fallen into controversies many times. During a segment of Fox & Friends on March 13, 2020, he stated that "If you can hold your breath for 10 seconds, then you don't have COVID-19." After his statement, many medical experts have debunked his false claim.
Likewise, Rivera recently grabbed the attention while having a discussion on rising COVID-19 cases in Florida. Rivera stated that the cases are rising because of the Florida Governor, Ron DeSantis. While, Sean Hannity and Dan Bongino claimed Rivera's statement absolutely false as they stated cases are rising because of President, Joe Biden.
Geraldo Rivera Net Worth
As of 2022, Geraldo Rivera's personal wealth is estimated to be around $20 million. He has earned a hefty sum from his journalism career. Rivera sold his New York City apartment for $6.1 million in 2016 which he purchased along with his wife, Erica for $5.6 million in 2015. Rivera and Erica bought a 13,000 square-foot mansion for $2.8 million in 2017 in their hometown of Cleveland.
Geraldo Rivera News
Geraldo Rivera Sends Message to Melania Trump  Newsweek

Confider #87: Malcolm Gladwell's Crumbling Empire; Jezebel's Downfall; and Geraldo's CNN Dream  The Daily Beast

Geraldo Rivera Eyes CNN Gig: 'I Think It Would Be a Good Fit'  Yahoo Entertainment