Fuquan Johnson Net Worth & Wiki: How Rich was the Comedian?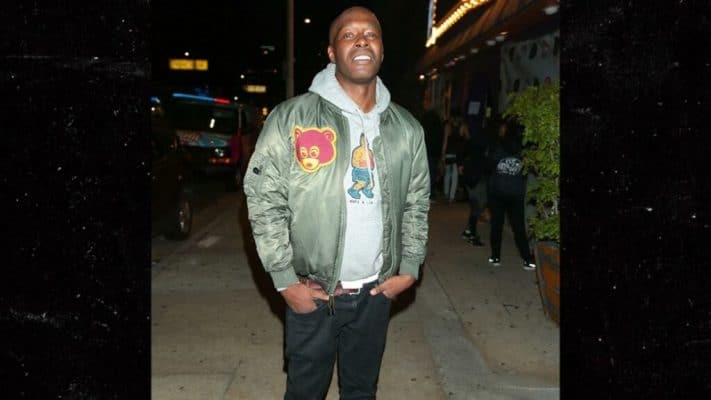 Fuquan Johnson was an American comedian, who is best known for his writing and acting credentials in the TV series "Comedy Parlour Live: Quarantine Edition". Johnson was found dead due to a drug overdose on September 4, 2021. Fuquan Johnson net worth is still unknown and is under review at the moment.
| | |
| --- | --- |
| Full Name | Fuquan Johnson |
| Age | 42 |
| Birth Place | United States |
| Profession | Comedian |
| Relationship Status | N/A |
| Net Worth | Under Review |
Early life
Fuquan Johnson was born in the United States of America. He is reported to be 42 years of age. We have not got enough details on his past life, parents, and academic background.
Fuquan Johnson Net Worth & Career
Johnson has been a part of few TV series. In 2013, he worked as a production assistant in the TV mini-series "That's a Friend". Then in 2018, he gave music for 5 minutes short movie "Unveiling Our Scars". His most noticeable work experience came in the TV series "Comedy Parlour Live: Quarantine Edition". He worked as a writer and actor in the TV series for one episode in 2020.
Johnson had been performing in the LA comedy scene for over a decade. He had also made an appearance on TRUTV's Laff Mobb's Laff Tracks. Likewise, he has writing credit for several web series including All Def Digital's website.
Johnson has recently been pronounced dead on September 4, 2021, in Venice. The comedian was having a home party on Friday night, and during the party, he had a batch of fentanyl-laced cocaine. Johnson along with two other people was found dead after the midnight party.
However, a model and comedian, Kate Quigley, who was also present at the party was hospitalized, and according to reports, she is in a critical condition. The four people including Johnson were found unresponsive by the police when they reached the scene.
Kate Quigley, who lives next to Johnson's apartment was claimed to be a good friend. They were even captured together many times in the last few years. As far now, autopsies are being carried out on Fuquan Johnson, and the other two dead people. Sources also claimed that the case has been notified to the LAPD's homicide department.
After Johnson's sudden demise, many known celebrities paid tribute to the late comedian. The famous writer and producer, Luke Barnett wrote on Twitter, "Very sad to hear about the passing of my buddy. Smiliest, happiest dude and a local icon in the North Hollywood community."
Fuquan Johnson personal Life
Fuquan Johnson had never mentioned anything on his relationship matters. He was believed to be single when he was alive. Johnson is available on Instagram with the name, mybadfuu. He has described himself as a comedian, professional shit talker, and writer on his Instagram.
Fuquan Johnson Net Worth
Fuquan Johnson's net worth is hard to estimate. However, through his over a decade of experience in the comedy field, he must have gathered a satisfying amount. Johnson had also been posting videos on his self-titled YouTube channel, where he has 297 subscribers and over 3K views.
Fuquan Johnson News
Comedian Kate Quigley will never 'take this life for granted' after fentanyl overdose that killed Fuquan Johnson  New York Daily News

Comedian Fuquan Johnson among 3 dead after suspected drug overdose  FOX13 Memphis