Funny Mike Net Worth: How Rich is the YouTuber Actually?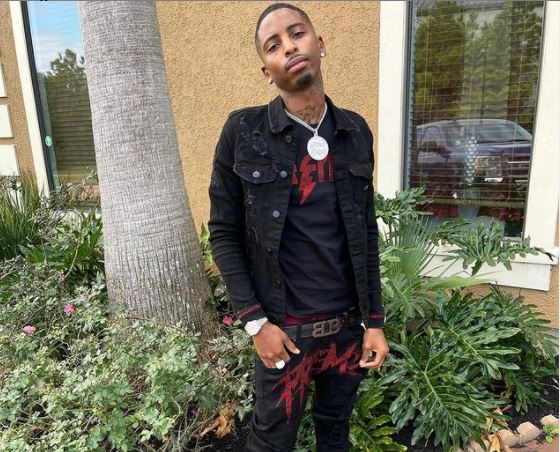 MacArthur Johnson, better known as Funny Mike is an American comedian, rapper, and YouTube personality. He is best known for his hit songs "Jumpin", "Mama Whooped My Ass" and "Small WeeWee". As of 2022, Funny Mike net worth is estimated to be roughly $3,5 million.
He is also popular for his self-titled YouTube channel, FunnyMike, where he uploads prank and challenge videos. Likewise, he is known for his comedy act on MTV's comedy show "Wild'n Out".
| | |
| --- | --- |
| Full Name | MacArthur Johnson |
| Birth Date | October 8, 1996 |
| Birth Place | Baton Rouge, Louisiana, U. S. |
| Profession | Rapper, Comedian, YouTuber |
| Ex-girlfriend | Jaliyah Monet |
| Net Worth | $3,5 million |
Early life
Funny Mike was born on October 8, 1996, in Baton Rouge, Louisiana, United States. His real name is MacArthur Johnson. He was born to parents Arthur Bradford and Denise Jones. Regarding his education detail, he has studied at Tara High School.
Mike started off his career uploading short comedy videos on Vine and other social media platforms. Earlier, he used the moniker like Funny Ass Mike and GirlHeFunny. He created a YouTube channel, Funny Mike on May 2, 2016. Though he uploaded his first video with the title, Runik Is Fighting Cancer on August 29, 2017.
Funny Mike Net Worth & Career
View this post on Instagram
Mike has more often made prank videos on his YouTube videos. Most of his videos have crossed a million views on YouTube. His channel has grown into a massive number as compared to his starting days. As of this writing, the Funny Mike YouTube channel has 6.47 million subscribers.
Mike's most popular videos on his channel include "I Broke My Lil Brother 2K18 Game, "The Bad & Good Kids Boxing Match" and "I Bought Jay Some Fake Jordans". He has most recently uploaded a video title "Woo Had A Boxing Match & I Got Kicked Out Of My Mansion". The video was uploaded on April 12, 2021, and to date, the video has received over 1 million YouTube views.
Besides his solo YouTube channel, he also has a Joint YouTube channel with his ex-girlfriend Jaliyah, "MJ Family". The couple has made many prank videos and uploaded them on their channel. However, they are not active on the channel now.
They made their last video together in November 2020. The video with the title "Truth Or Drink, Exposing Ourselves Infront of Friends" was uploaded on November 13, 2020.
Funny Mike is also an amazing singer, who has given several hit songs. He dropped his first mixtape titled "Savage Mode" in 2016. Till June 2018, he used the moniker 22 Savage to release his songs. He released a hit song "Small WeeWee" in May 2018, with the moniker Funny Mike. His most recent song "vlog city" was released in November 2020.
Funny Mike Personal life
Funny Mike has reportedly broken up with girlfriend Jaliyah Monet. Rumor is that Mike cheated on her, which led Jaliyah to separated ways with her longtime beau. Mike has even spoken clearly about why he broke up with Jaliyah, which can be found on YouTube. People started making assumptions that he loves money more than his former girlfriend after his video was published.
Funny Mike Net Worth
Funny Mike is making a big money from his YouTube channel. His estimated daily earning from his channel is $6,000. Starting 2022, Funny Mike has accumulated a huge fortune of $3,5 million. His association with the comedy show "Wild'n Out" has further helped him to gather a huge net worth figure.
Funny Mike News
An error has occurred, which probably means the feed is down. Try again later.