CJ So Cool Net Worth: How Rich is the YouTube Star Actually?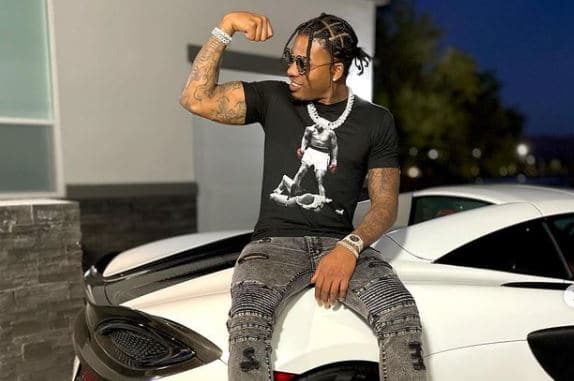 Cordero James Brady, better known as CJ So Cool is an American YouTube star, and music artist. He is best known for his reaction and prank videos, which he uploads on his YouTube channel. His self-titled YouTube channel has 8.57 million subscribers. He often refers to his subscribers as Wolfpack. As of 2022, CJ So Cool net worth is summed up to be around $7 million.
| | |
| --- | --- |
| Full Name | Cordero James Brady |
| Birth Date | March 29, 1989 |
| Birth Place | Gary, Indiana, U. S. |
| Profession | YouTube star, Music artist |
| Wife | Charlene Young aka Royalty |
| Net Worth | $7 million |
Early life
CJ So Cool was born Cordero James Brady on 29th of March, 1989 in Gary, Indiana, United States. He has a brother named Anthony Jinx Brady, who is also a YouTuber. CJ has not shared much information on his past life, parents, and education detail.
Early in his life, he has worked as blackjack, casino craps, and a poker dealer. He joined the YouTube community on December 27, 2014. CJ usually makes reaction and prank videos. Moreover, he is also popular for making try not to laugh challenge videos.
CJ So Cool Net Worth & Career
CJ So Cool earned wide recognition for his funny videos, At the same time, he also faced a lot of criticism for making content, which is not funny at all. It was around 2015 when he faced a lot of criticism. He actually made a video where he mixes laxatives in children's food. CJ went on filming the video, even at the time when the kid was painfully using the restroom.
For that video, he received high criticism from popular YouTube personalities like Scarce, DramaAlert, BlastphamousHD TV, and Pyrocynical. In February 2020, his YouTube account was hacked, and the hackers deleted all his 1033 videos. However, later YouTube restored 700 of his videos and re-uploaded them again in a week.
Despite receiving criticism, people are loving his videos. His subscribers are growing in a large number. It is revealed that he is growing 2000 subscribers daily. CJ's videos garner hundreds of thousands of views on YouTube, and most of the time, it also goes beyond million views.
Recently, CJ has been making a video on his family. He made his recent video on April 30, 2021, which had the title "Surprising My Kids With Brand New Bigger Bikes!". Besides making videos on YouTube, he has also sung few songs like "So Cool Anthem", "Bag Chasing", "Memories", "For Clout" and "Love Us Now".
CJ So Cool Personal Life
CJ So Cool is married to a fellow YouTube star, Royalty. He shares two kids; twins Cordayaha and Cordero Jr. The twins were born in 2020. CJ also has a daughter, Camari from his past relationship. Likewise, his wife, Royalty has 3 kids from her previous relationship.
CJ loves all his family members, which can be seen in his videos. Currently, he is making most of the videos on his family members. On March 23, 2021, he gave a surprise to his family with a mega-mansion for his stepson Leon's birthday party. Likewise, he also loves surprising his kids gifting them an electric scooter and big bikes.
CJ So Cool Net Worth
CJ So Cool has bagged a total net worth value of $7 million by 2022. He has earned a big sum from his YouTube channel. His channel earns around $4,800 in a day, which equals an annual earning of $1.7 million. According to Social Blade, his channel is ranked 1,168th in the YouTube subscriber's rank. He earns approximately $58K- $928.6K yearly from YouTube monetization only.
CJ So Cool News
CJ So Cool gets frosty with his first original sneaker  Tubefilter

YouTuber gets in gunbattle in Henderson home invasion, police say  Las Vegas Review-Journal

The Mothers of CJ So Cool's Children Fight Following His Home Invasion: 'You Haven't Che …  The Shade Room