Dwight Gooden Net Worth: How Rich is the Retired Baseball Pitcher?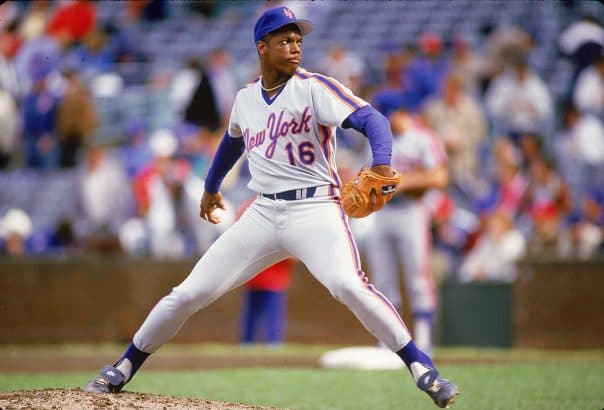 Dwight Gooden is a 57 years old retired American baseball pitcher. He is best known for playing in the Major League Baseball (MLB) for the professional major league baseball teams New York Mets, Cleveland Indians, New York Yankees, Houston Astros, and Tampa Bay Devil Rays. As of 2022, Dwight Gooden net worth is estimated to be around $300 thousand.
| | |
| --- | --- |
| Full Name | Dwight Eugene Gooden |
| Birth Date | November 16, 1964 |
| Birth Place | Tampa, Florida, U. S. |
| Profession | Professional Baseball Pitcher |
| Wife | Monique Moore |
| Net Worth | $300 thousand |
Early life
Dwight Gooden was born on the 16th of November, 1964 in Tampa, Florida, United States. He was born to his parents, Dan and Ella Mae Gooden. Gooden has not shared enough information regarding his past life and academic background. However, through sources, we came to know that he has studied at the Hillsborough High School.
Dwight Gooden Net Worth & Career
Gooden was selected in the first round in 1982. He was the 5th player taken overall in the 1982 draft. Dwight played for one season in the minor baseball leagues, where he led the Class-A Carolina League in ERA, strikeouts, and wins.
At that time, he was playing for the minor league baseball team, Lynchburg Mets. In his total 191 innings, he had 300 strikeouts which made him secure a place for the Tidewater Tides postseason games. Gooden made his major league debut on 7th April 1984 with the major league baseball team, New York Mets.
On July 10, 1984, he became the youngest player who appeared in an All-Star Game. In 1964, he won 17 games which made him the second most winning player for a Mets rookie. Gooden led Major League Baseball with 24 wins in 1985, which was later named the most statistically dominating single season in baseball history.
Gooden was signed as a free agent by the New York Yankees in 1996. However, due to his poor pitching, he was brought back to the minors to work on his mechanics. In the 1996 season, he ended with 11-7 which was his first winning record since 1991. As a hitter, he has a good average but his performance as a defense was below average. He officially retired from his baseball career in 2001.
Gooden started working in the Yankees' front office after he retired. He was named a vice president of the community relations for the professional baseball team, Newark Bears. Gooden was officially inducted into the Mets Hall of Fame on August 1, 2010.
Dwight Gooden Personal Life
Dwight Gooden has been married twice. He tied the knot for the first time to Monica Harris in November 1987. Gooden shares four kids with Monica named; Darren, Ariel, Ashley, and Devin. As he started having issues with Harris, he decided to end his marriage with divorce which was finalized in August 2004. Then he married Monique Moore in August 2009.
Gooden has been arrested many times. In 2002, he was arrested in Tamp with the charge of driving while intoxicated. He was arrested again in March 2006 after he arrived high on cocaine on a meeting with his probation officer. In March 2010, he was arrested for leaving the scene of a traffic accident, and in June 2019, he was arrested for possessing cocaine. In July 2019, he was taken into custody again for driving intoxicated.
Dwight Gooden Net Worth
As of 2022, Dwight Gooden's personal wealth is estimated to be around $300 thousand. Though he had earned a huge amount of $36 million from his professional baseball career, he lost all his money. Gooden even sold out his Florida dream house for $2 million in 2003 as he had no means left to support his family.
Dwight Gooden News
An error has occurred, which probably means the feed is down. Try again later.