Donovan Weatherspoon Net Worth: How Rich is 2realmacdatfee Actually?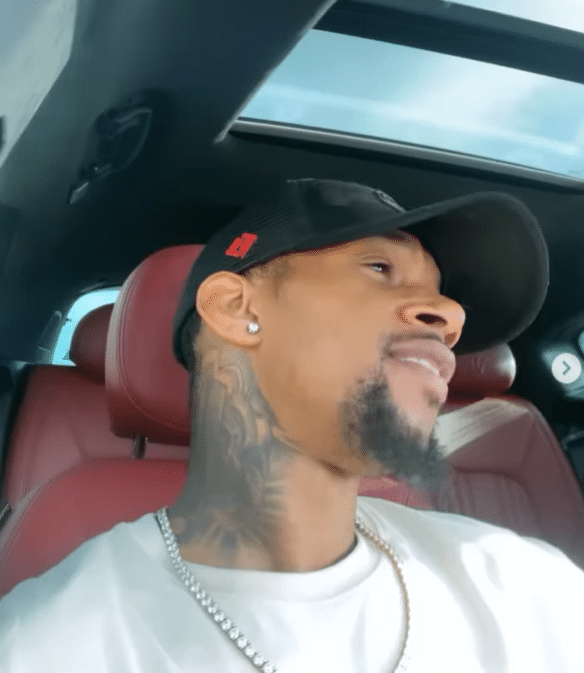 Donovan Weatherspoon is an American Instagram star and social media sensation. He is best known for creating short comedy videos on Vine and Instagram. Donovan is also recognized by his other names Boston, Shoosh, and 2realmacdatfee. His official Instagram account, 2realmacdatfee currently has over 1 million followers. As of 2022, Donovan Weatherspoon net worth is estimated to be around $2 million.
| | |
| --- | --- |
| Full Name | Donovan Weatherspoon |
| Date of Birth | April 20, 1990 |
| Place of Birth | New Orleans, LA, U. S. |
| Occupation | Instagram Star |
| Relationship Status | N/A |
| Net Worth | $2 million |
Early Life
Donovan Weatherspoon was born in New Orleans, LA on April 20, 1990. He has not shared any information related to his early life, parents, and academic detail yet. But, it is assumed that he struggled financially in his past life as when he was in high school, he had started working as a carhop at Sonic.
Donovan Weatherspoon Net Worth & Career
Donovan was known to people from the first post he posted on Vine when the social media platform was introduced for the first time. He has been going viral and loved by people since the Vine days. Then, he began making short comedy videos on Instagram. In fact, he is the first social media star who create an Instagram comedy series. Donovan is able to play the role of mama and daddy very well on his Instagram comedy videos. He used wigs whenever he plays mama role, and takes the wig off when he appears as daddy.
Since the struggling days, he has come a long way and has gathered 1 million followers on Instagram. Whenever he post a new comedy video, he would get thousands of likes and views from his fans. Donovan recently came up with his new comedy video on January 12, 2022, where he acted as a top-notch realtor in Houston. In just 1 hour, the video has gathered 4161 views and it's still growing. Normally, he makes a video portraying a mean momma and a kid. On December 17, 2021, he made a short comedy video acting as a mean momma. He posted the video with the title "Tis the season for the kids to start losing their mind at school #ThisDudeMommaMean.
Other than his Instagram videos, he also has a self-titled YouTube channel. He started the channel back in April 2009 but he has not made and uploaded many videos yet on the channel. Donovan uploaded his first YouTube video on April 1, 2015, which has the title "Shoosh From Instagram". To date, he has made nine videos on his YouTube channel, and his recent video was uploaded on August 26, 2021, which was the title "Shoosh The Uber Driver 2".
Personal Life
Donovan Weatherspoon is most possibly single right now. But, according to sources, he was engaged to someone in the past. Though, we don't have records that reveal the name of his lady love, and past relationships. Donovan is currently parenting a daughter named Dylah. However, we have not got any detail regarding the mother of his daughter. As far now, he seems to be enjoying life by making comedy videos on Instagram.
Weatherspoon has a lot of tattoos on his body. He surely loves to ink his body with artistic tattoos. Donovan also flaunts his well-built body on his Instagram. He might be spending a lot of time in the gym as well which helped him to get a well-maintained body.
Donovan Weatherspoon Net Worth
At the start of 2022, Donovan Weatherspoon's net worth is estimated to be around $2 million. Besides his earning from Instagram's promotional post, he earns a considerable amount from his store named SHO Nachos and clothing store, Common Cents Clothing. He is also earning a good amount from hosting parties.