Dennis Tito Net Worth: How Rich is the Entrepreneur Actually?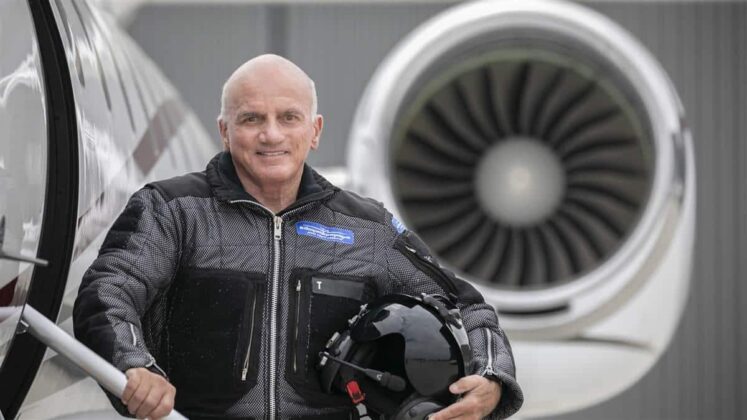 Dennis Tito, who is dubbed the world's first space tourist is an American engineer and entrepreneur. He became the first space tourist who funded his own trip into space and spent nearly 8 days in orbit as a crew member of ISS EP-1. Tito is currently working with Elon Musk's SpaceX to plan a weeklong trip to the moon along with his wife, Akiko. As of 2022, Dennis Tito net worth is roughly around $1 billion.
| | |
| --- | --- |
| Full Name | Dennis Anthony Tito |
| Date of Birth | August 8, 1940 |
| Birthplace | Queens, New York City |
| Profession | Engineer, Entrepreneur |
| Wife | Akiko |
| Net Worth | $1 billion |
Early Life
Dennis Tito was born on August 8, 1940, in Queens, New York City. He studied at Forest Hills High School. Then, he attended New York University where he earned a Bachelor of Science degree in Astronautics and Aeronautics. He continued his study and earned a Master of Science degree in Engineering Science from the Rensselaer Polytechnic Institute satellite campus.
Tito later received an honorary doctorate of engineering from Rensselaer Polytechnic Institute in May 2002. He founded an independent investment management firm, Wilshire Associates in 1972. Dennis is involved in the management firm as an international clientele where he represents assets of $71 billion. He remained interested in space despite changing his career to investment management from aerospace engineering.
Dennis Tito Net Worth & Career
In the 1990s, he was hired by the LA Department of Water and Power Board of Commissioners. Dennis was then accepted as a candidate for a commercial spaceflight by the Russian Federal Space Agency in the first project arranged by MirCorp. However, he faced criticism from NASA and Daniel Goldin who found it inappropriate for a tourist to take a ride into space. He eventually arrived for additional training at the Johnson Space Center on the American portion of the ISS.
Tito later joined the Soyuz TM-32 mission through an arrangement with a space tourism company, Space Adventures Ltd. The mission was launched on April 28, 2001. Dennis and his fellow cosmonaut then spent 7 days, 22 hours, and 4 minutes in space, where they orbited the Earth 128 times. At that time, he performed several scientific experiments in orbit that he claimed were useful for his business and company.
Dennis reportedly paid $20 million for his space trip. After returning from space, he testified at the Senate Committee on Commerce, Science, and Transportation. He also testified at the House Committee on Science and Space & Aeronautics Joint Hearing on Commercial Human Spaceflight on July 24, 2003. After a decade of his flight, he appeared for an interview with BBC News about the first space flight.
Tito stated in February 2013 that he intended to send a privately financed spaceflight to Mars by 2018. He further stated that the technology is already in place for a 501-day trip. Nevertheless, Tito and other team members admitted that their plan was impossible without a significant level of funding and assistance from NASA. On October 12, 2022, Tito and his wife, Akiko were announced as the crew of the second commercial spaceflight of Starshi by SpaceX.
Personal Life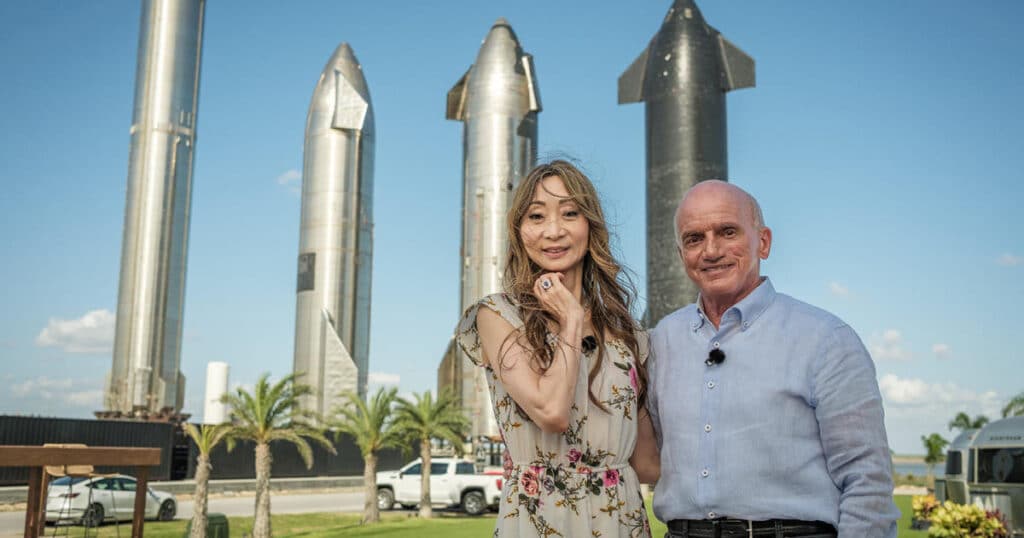 Dennis Tito is married to his wife, Akiko Tito. He and his beloved wife are currently working on a weeklong trip to the moon with Elon Musk's SpaceX. While talking to CBS News, the 82-year-old Tito said that he hopes to blast off with his wife and other 10 daring participants for a journey that will bring them within 125 miles of the moon.
Tito further revealed that he and his wife have to wait for a long time as they are not going to fly next year. The rocket needs to get tested backward and forwards and there'll be hundreds of flights before they're flying. Nevertheless, Tito hopes that his next trip will occur in the next five years though it is still a ways away.
Dennis Tito Net Worth
Dennis Tito's personal wealth is estimated to be around $1 billion as of 2022. He has accumulated a colossal amount from running his financial firm, Wilshire Associates. The company provides advice for $1 trillion worth of pension funds through its Wilshire 5000 stock index and directly manages $71 billion in client assets.