DDG Net Worth: How Rich is the Rapper Actually in 2022?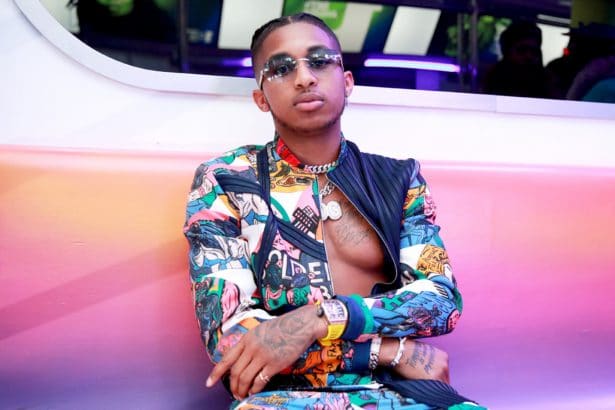 Darryl Dwayne Granberry, Jr. better known as DDG or PontiacMadeDDG is a renowned American rapper and YouTube star. DDG is best known for his singles like "Givenchy", "Dope" and "G.O.A.T.". He is also a co-founder of a record label, Zooted Ent. As of 2022, DDG net worth is estimated to be roughly $2 million.
| | |
| --- | --- |
| Full Name | Darryl Dwayne Granberry, Jr. |
| Birth Date | October 10, 1997 |
| Birth Place | Pontiac, Michigan, U. S. |
| Profession | Rapper, YouTube Star |
| Ex-girlfriend | Kennedy Cymone |
| Net Worth | $2 million |
Early life
DDG was born Darryl Dwayne Granberry, Jr. on the 10th of October, 1997 in Pontiac, Michigan, United States. He grew up in Michigan along with four siblings. His father used to work in the music studio as a sound engineer. DDG's elder brother was killed in 2014.
For his study, he got enrolled at International Tech Academy. He later joined Central Michigan University. However, he dropped out of the University, since he had started making good money from YouTube.
DDG Net Worth & Career
View this post on Instagram
DDG was earlier more inclined towards music. In fact, he has made few songs when he was a small kid. One of his early songs includes a diss track on rapper Lil Yachty, titled Big Boat. In 2016, he came up with two singles called "Balenciagas" and "Free Parties". He also collaborated with rapper, Famous Dex for his song called "Lettuce".
He released his first song titled "Givenchy" on November 23, 2017. The official music video of the song was released by WorldstarHipHop on their YouTube channel on November 24, 2017. To date, the song has garnered over 26 million YouTube views. He released his first EP titled "Take Me Serious" on March 17, 2018.
After releasing few singles, he signed a record contract with Epic Records in June 2018. Soon, he came up with a song titled "Arguments" on June 1, 2018. The song was a massive hit. It was even certified Gold by RIAA on April 15, 2020. His second EP titled "Sorry 4 the Hold Up", hit the floor on March 22, 2019. The official music video of the song featuring singer, Queen Naija was released on June 18, 2019. It received over 18 million YouTube views.
DDG came up with his first studio album titled "Valedictorian" on November 1, 2019. The first song of the album, Push was released on September 20, 2019. His one of the most loved songs, Moonwalking in Calabasas was released on July 24, 2020. The two remix version of the song was released featuring rappers, Blueface and YG.
His recent song, Treat Me Right, featuring OG Parker, was released on April 15, 2021. To date, the music video has received over 853K views on YouTube. Besides music, he is also popular for making parody, prank, challenge, and skit videos on YouTube. DDG's one of the most-watched parody music videos was on The Weekend's song "The Hills".
DDG Personal Life
DDG was in a relationship with the YouTuber Kennedy Cymone. The two started dating in 2017. After a year in April 2018, he proposed to her. They were also engaged, but the pair decided to separate ways in summer 2018. Prior to dating Kennedy, he was in a relationship with pop singer, Emaza Dilan.
DDG Net Worth
As of 2022, DDG's personal wealth is estimated to be around $2 million. The majority of his income comes from his music album sales and YouTube videos. Besides that, he also earns some amount from creating content on Vine.
DDG News
DDG has his sights set on becoming a fashion hero & talks Halle Bailey being his "best friend"  REVOLT

Halle Bailey and DDG Adorably Hold Hands After Beyonce's 'Renaissance' Movie Premiere  Yahoo EntertainmentHalle Bailey admits to major 'anxiety' over red carpet appearance as she covers belly in fur coat amid […]

DDG Reacts To Halle Bailey Pregnancy Rumor In New Video  WiLD 94.1