Danny McCray Net Worth: How Rich is the NFL Player Actually?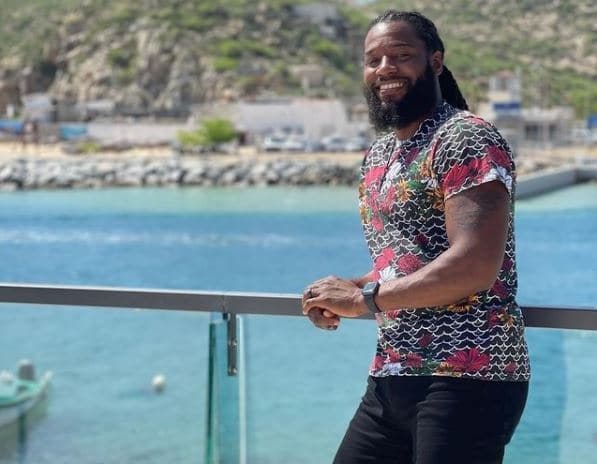 Danny DeWayne McCray is a former American football player who played as a safety and special teamer. Danny was associated with the Dallas Cowboys in 2010 and played for them over the years along with having played college football as well. As of 2022, Danny McCray net worth is estimated to be around $1 million.
| | |
| --- | --- |
| Full Name | Danny DeWayne McCray |
| Birth Date | March 10, 1988 |
| Birth Place | Houston, Texas |
| Profession | American Football Player |
| Relationship Status | Single |
| Net Worth | $1 million |
Early Life
Danny McCray studied at Westfield High School where he was an active football player and even helped the team to finish in the runners-up position during the Class 5A state championship that happened in 2004.
Because of his consistent performances, he was even awarded the first-team all-district honors during his senior year in high school. With such a good track record on his belt, Danny entered the Louisiana State University where his priority position was as a special teams player. Danny's time at LSU was not excellent but not bad either as he managed to play a total of 52 games.
Danny McCray Net Worth and Career
View this post on Instagram
After finishing playing college football, Danny was now ready to get into the NFL which was his lifelong dream. He was initially signed by the Dallas Cowboys as an undrafted free agent in 2010. He was chosen for the position of special teams where he had a good experience.
Danny was delivering well as per the expectations that were present from him including scoring among the highest special teams tackles for his team. By the third year of being associated with the Dallas Cowboys, he was able to become a team captain citing his special teams tackling ability.
He got an opportunity to show his worth in a match against the Chicago Bears since one of the first team players named Barry Church got a serious injury which led to him starting in the position of strong safety. He started 10 games that season but he was not able to perform as would be expected at that level on other metrics.
By 2013, Danny was having a hard time being part of the playing squad which led to him having to accept a reduced salary with there being fears that he might be dropped from the squad. There were also new talents that were coming into the team making the competition for his position even harder.
The next year he decided to become part of the Chicago Bears for a one-year contract with them. He had a good season with them and came back to the Dallas Cowboys for a second stint with them. He would later not be signed for a new contract and became a free agent.
Personal Life
Not much is known about Danny's personal life since he doesn't post much updates providing information regarding what is going on in his life. Yet with his participation in the new season of Survivor, fans may finally get to know Danny at a deeper level since the show is able to demonstrate the stories about the contestants very well especially if they can manage to not get eliminated early on.
Danny McCray Net Worth
As of 2022, Danny McCray has an estimated net worth of $1 million. As per the records of his earnings, Danny was able to earn around $3.6 million over the years for his hard work and talent in the game of football. Though this is not as high as some of the top football players, he has still been able to achieve a very high net worth.
Danny McCray News
An error has occurred, which probably means the feed is down. Try again later.