Christopher Williams Net Worth: How Rich is the Singer Actually?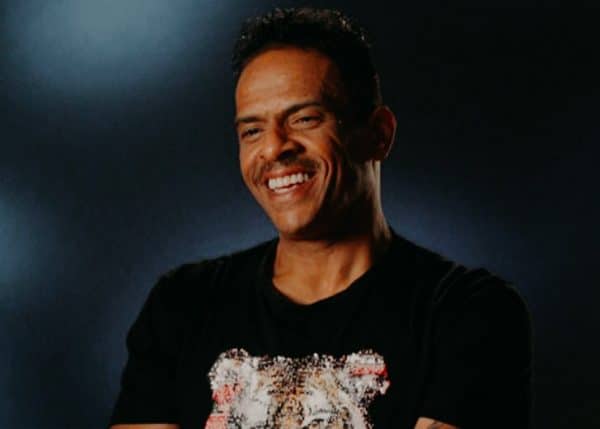 Christopher Williams is a 55 years old American singer, songwriter, and actor. He is best known for his hit songs "I'm Dreamin", "Talk to Myself", "Promises Promises", and "Every Little Thing U Do". As of 2022, Christopher Williams net worth is summed up to be around $500 thousand.
Williams was recently stated to be in a coma by his cousin and close friend, Al B. Sure!, however, his representative, Andre Browne confirmed that he is resting comfortably and is in stable condition.
| | |
| --- | --- |
| Full Name | Christopher Williams |
| Birth Date | August 22, 1967 |
| Birth Place | The Bronx, New York, U. S. |
| Profession | R&B singer |
| Relationship Status | N/A |
| Net Worth | $500 thousand |
Early life
Christopher Williams was born on the 22nd of August, 1967 in The Bronx, New York City, United States. Not much is known about his early life and parents. However, we came to know that he is the nephew of a famous jazz singer, Ella Fitzgerald. For his study, he joined the Purchase College, currently known as the State University of New York.
Christopher Williams Net Worth & Career
Williams released his first studio album titled "Adventures in Paradise" on July 25, 1989. The album received a good response from music lovers as it peaked at the 23rd spot on the Billboard Top Soul Albums chart. In 1991, he released a song titled "I'm Dreaming" from the New Jack City soundtrack. The song became a big hit which even peaked at the No. 1 spot on the Hot R&B/Hip-Hop Singles & Tracks charts.
Williams dropped his second studio album titled "Changes" on December 29, 1992. His hit song, I'm Dreaming' was also included on the album. Besides that, other songs from the album "Every Little Thing U Do" and "All I See" also received an overwhelming response. To date, he has released 4 studio albums. His last and fourth studio album, Real Men Do was released on September 25, 2001.
Christopher has also been famous for his acting credentials. He has appeared as Kareem Akbar in the 1991 movie "New Jack City". Williams also had a cameo role in the 1990s police drama series "New York Undercover". He also appeared in a cameo role in the 1994 movie "Gunmen". Besides movies, he has also appeared in several successful off-Broadway theatre productions in the 2000s. He portrayed the lead role in the stage play "The Clean-Up Woman".
Personal Life
Christopher Williams' present relationship status is still unknown. Though, he has been in a relationship with multiple women in the past. Earlier, he dated a celebrity stylist, Maya Hylton, with whom he had his first son named, Justin Hylton.
Later, he dated the actress, Stacey Dash. With Stacey, he has a son named Austin. Likewise, he has a daughter, Cierra Barnes-Williams from his former girlfriend, Heather Barnes. Williams dated actress, Halle Berry for a year from 1991 to mid-1992. According to some online portals, he was reportedly married to a lady named Natalie Macklin.
However, later an actress and TV personality, Kenya Moore revealed in an episode of The Real Housewives of Atlanta, that he is not legally married to his rumored wife, Natalie. Moore even shared a Williams' video on her Twitter where she revealed he is not married to Natalie.
Williams was recently reported to be in a coma. The news was revealed by his cousin and singer, Al B. Sure!. Al shared Williams' critical medical condition through his Instagram post on November 9, 2021, where he wrote "Please pray for my better-looking twin brother in a coma." However, the news was proved false later after his Williams' representative, Andrew Browne, revealed that Williams is resting comfortably and is in a stable condition.
Christopher Williams Net Worth
As of 2022, Christopher Williams' personal wealth is estimated to be around $500 thousand. He has bagged a considerable amount through his music and acting career.
Christopher Williams News
From the Bay to the big screen: Christopher Williams, aka The Black DaVinci  San Francisco Bay View

Christopher Williams to perform at chapel service  Hastings College

Prayers Up! R&B Singer Christopher Williams Is Reportedly In A Coma  107.5 WBLS