Charles Grodin Net Worth: How Rich Was the Actor Actually?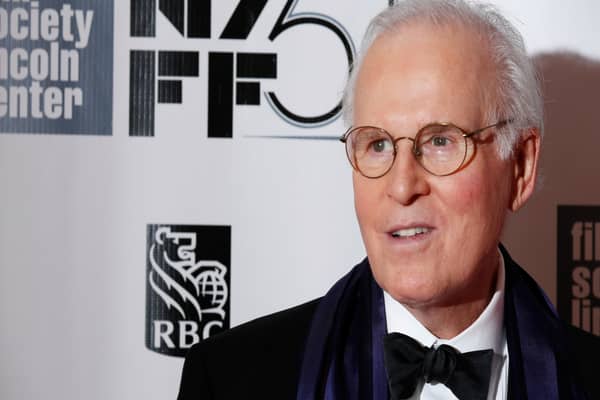 Charles Grodin was a versatile American actor, comedian, and TV show host. He is best recognized for his outstanding performances in the movies "The Heartbreak Kid", "Midnight Run", and "Beethoven". The veteran actor, Charles Grodin net worth before his death is reported to be around $12 million.
Charles Grodin left the world on May 18, 2021. The actor was suffering from bone marrow cancer, which tragically ended his life at age 86.
| | |
| --- | --- |
| Full Name | Charles Sidney Grodin |
| Birth Date | April 21, 1935 |
| Birth Place | Pittsburgh, Pennsylvania, U. S. |
| Profession | Actor, Comedian, TV show host |
| Wife | Elissa Durwood Grodin |
| Net Worth | $12 million |
| Death | May 18, 2021 |
Early life
Charles Grodin was born on 21st April 1935 in Pittsburgh, Pennsylvania, United States. He was born to Orthodox Jewish parents, Theodore I. Grodin and Lena. His father, Theodore was a wholesale supplier, and his mother Lena used to work in a family store. He was the second son of Theodore and Lena. His elder brother, Jack is no more in this world.
For his study, he studied at the University of Miami. However, he left his study in the middle way to pursue a career in acting. Later, he learned acting at HB Studio.
Charles Grodin Net Worth & Career in Acting
Grodin made his movie debut in 1954 with Disney's movie titled "20,000 Leagues Under the Sea". After that, he struggled to get other movie roles. Then, he started appearing on Broadway.
Charles also had a minor role in several TV series at the initial phase of his career. He has even worked as an assistant director to Gene Saks in 1965. Grodin earned some early recognition after appearing in the 1968 horror movie "Rosemary's Baby". Though his role was small in the movie, he was successful to make a strong impression as an actor.
In 1980, he was selected for the supporting role of Capt. Aarfy Aardvark in the comedy movie "Catch-22". After two years, he appeared in a lead role in the movie titled "The Heartbreak Kid". The movie established him as a comedy actor. Later on, he continued to show exceptional performance in other movies like "King Kong", "Heaven Can Wait" and. "The Great Muppet Caper".
Charles played a nervous family man, George Newton in the 1992 family comedy movie "Beethoven". The movie was a big hit, which helped him to gain more fame as an actor. In 1993, the sequel of the movie was released "Beethoven's 2nd". He was able to create the same magical impact on the audience as in the first part of the movie.
Besides movies and TV series, he has also hosted his own talk show "The Charles Grodin Show". He hosted the show from 1995 to 1998. Moreover, he has worked as a political commentator for the TV program "60 Minutes II". Charles made a comeback as an actor in the 2006 comedy movie "The Ex". He appeared as Arthur in his last movie "The Private Life of a Modern Woman", which was released in 2017.
Charles Grodin Personal Life
Charles Grodin was married twice. He was first married to Julie Ferguson, with whom, he had a daughter, Marion. His daughter, Marion is also a comedian. He got separated from Julie by divorce in 1968. Charles later tied the knot with an author, Elissa Durwood Grodin in 1983. He and Elissa share a son named Nicholas.
Charles took his last breath on May 18, 2021. He died at his house based in Wilton, Connecticut. Charles' son Nicholas recently had a talk with The New York Times, and he mentioned that his dad died due to bone marrow cancer.
Charles Grodin Net Worth
Charles Grodin had dedicated a long time as an actor in the American movie and TV industry. Through his long journey, he had accumulated a total net worth of $12 million. Besides acting, he has also written screenplays of movies and authored several books.
Charles Grodin News
Robert De Niro Found His Best On-Screen Partner in This 1988 Buddy Comedy Classic  MovieWeb

Stars Banned From 'Saturday Night Live' | Adrien Brody, Andy Kaufman, Charles Grodin, Cypress Hill, EG, elvis costello, Extended, Frank Zappa, Louise Lasser, Martin Lawrence, Milton Berle, Rage Against the […]

Making Midnight Run Was So Grueling, The Director Ended Up In The Hospital  SlashFilm