Byron Yawn Net Worth & Wiki: How Rich is the Former Pastor Actually?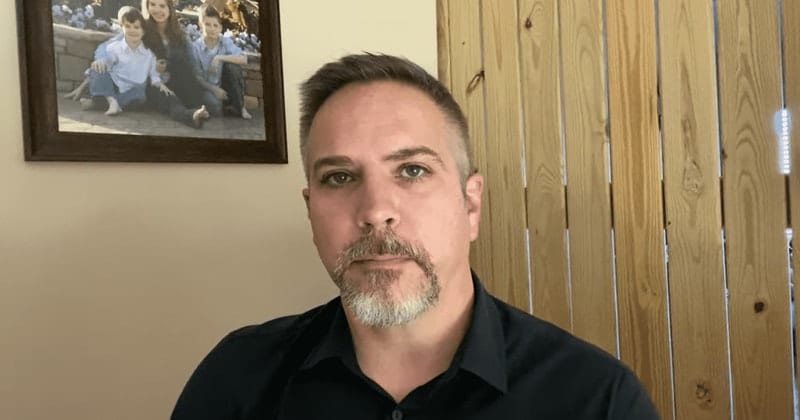 Byron Yawn is an American former pastor, and currently the CEO of a business-consulting firm, Forrest Crain & Co. He was recently been sued by the former baseball player, Ben Zobrist, for having an affair with his wife, Juliana, and defrauding his charity. According to his lawsuit, he lost $8 million in income, and he is demanding $6 million in damages. Byron Yawn net worth is under review at the moment.
| | |
| --- | --- |
| Full Name | Byron Yawn |
| Birth Year | 1981 |
| Birth Place | Mississippi, U. S. |
| Profession | Former pastor, and CEO |
| Wife | Robin Yawn |
| Net Worth | Under Review |
Early life
Byron Yawn was born in 1981 in Mississippi, United States. Nothing is much known about his early life, and his parents. For his study, he joined Mississippi College, from where he earned his graduate degree in History and Literature. Later, he received his Doctorate in Public Communication.
Byron Yawn Net Worth & Career
Talking about his profession, Byron has served as a lead consultant at Empower Healthcare. Likewise, he has worked as a CEO at South Shore law firm, McGowan & Associates. Though, Byron has mostly dedicated his work life, working at the Community Bible Church, as a senior pastor. He had actually worked in the Church for around 20 years.
Byron has been in the news after the former Chicago Cubs player, Ben Zobrist, filed a lawsuit against him. He made a serious allegation on him that he had an affair with Ben's wife Julianna. Ben further accused him of defrauding his Charity. Ben and his wife, Julianna met Byron for the first time while attending the Bible church, where he served as a senior pastor.
Byron provided pre-marital counseling to Ben and Julianna in 2005. He also became their spiritual mentor. Byron and Julianna started talking through pre-paid burner phones in August 2018. They started having a love affair after a year. Ben came to know about the phone call through Byron's wife Robin. Though, Robin told Ben that Byron and Julianna just had an emotional relationship but not a physical one.
Ben filed a lawsuit against him in May 2021. According to lawsuits, Ben had donated a huge amount to Community Bible Church. He also gave $15,000 to Byron and his family for a pastoral trip. Ben further accused him of getting engaged in an inappropriate relationship with his wife, while he was acting as a pastoral counselor to them.
Ben was supposed to be returning as a baseball player in the summer of 2019, however, after coming to know about an affair, he forfeited 4 months of his 2019 season, and focused on repairing his marital relationship.
Byron Yawn Personal Life
Byron Yawn is married to his high school sweetheart, Robin. He knew his wife from his childhood days. Byron and Robin actually grew up together down the street from each other. They arrived at the Community Bible Church in 2001. The pair shares three children from their marriage life named; Lauren, Wade, and Blake.
In 2019, after coming to know about an alleged affair between Byron, and Julianna, Robin engaged in marital counseling. We had not heard any news on Byron and Robin's separation yet. The pair seems to be still sharing a strong connection.
Byron Yawn Net Worth
Byron Yawn has dedicated 20 years of his life working as a senior pastor at the Community Bible Church. On average, an annual salary of a senior pastor would be around $48,000. Byron might have gathered a hefty sum through his long years of dedication at Church.
While, Byron is currently working as a CEO of a consultancy firm, Forrest Crain & Co., which must be generating some good amount as well. Though, his exact net worth has not got revealed yet.
Byron Yawn News
An error has occurred, which probably means the feed is down. Try again later.