Brett Gray Height, Age, Bio, Career, Net Worth & Girlfriend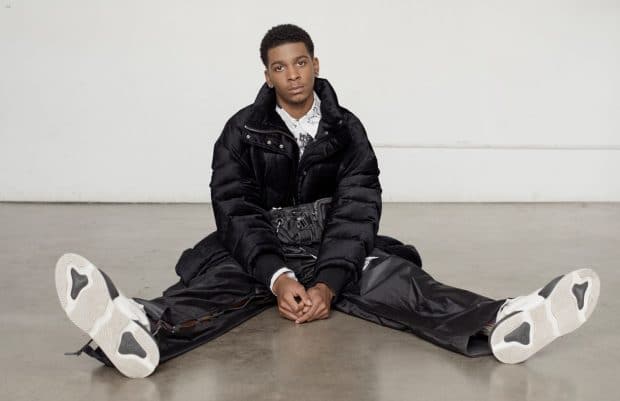 Brett Gray is an American actor and musician. Gray is best known for being part of the popular series on Netflix called On My Block where he plays a character named Jamal Turner. He is also the voice of the character called Dal in the much-anticipated series Star Trek: Prodigy. As of 2022, Brett Gray has an estimated net worth of $700,000.
| | |
| --- | --- |
| Full Name | Brett Gray |
| Birth Date/ Age | August 7, 1996/ 25 years old |
| Birth Place | Philadelphia, Pennsylvania, United States |
| Profession | Actor and Musician |
| Relationship Status | Single |
| Net Worth | $700,000 |
Early Life
Gray grew up in Philadelphia. He developed an interest in acting at a young age having made his appearance in his first school play when he was only six years of age. Then when he turned 7, he went on to become part of his first professional show at the Academy of Music.
He has mentioned in an interview how this became an early influence on him deciding to pursue acting as a career. Even though he was a shy kid when he performed, people loved him and found him very funny. He then went on to study at The Philadelphia High School for Creative and Performing Arts as a Theater major, graduating in 2014.
Brett Gray Net Worth and Career
Gray was busy involved doing a musical when his agent got him connected about a possible role on On My Block. Gray mentioned that he was instantly interested in the storyline which was based on kids who were growing up in south-central Los Angeles.
After finishing his auditions and considering his already rich acting background for someone his age, Gray would be cast as Jamal in the show. Gray has mentioned that at first, he was kind of nervous to play a comedy role since this was a first for him but over time, he has grown into the role and says that he relates a lot to his real-life from the characters in the show as well as the storyline.
Fans especially found the part where he ends up with a large amount of money which is left behind by criminals to be amusing and an exciting part of the story. In the long term, Gray also has the goal of creating his own feature films since he wants to become a producer.
But coming back to where he currently is in his career, Gray has said that among his goals is to change the image of black men in the industry and take part in taking well-known roles. Thus, this has made him want to be part of being the Black Joker.
Gray is also part of Star Trek: Prodigy which is kind of like a sequel of the events that occur in Star Trek: Voyager and is based in the year 2383 where is the voice of the character called Dal.
Aside from acting, Gray has also been active as a singer. He has already released several songs including Worth It and plans to continue creating music on the side. He releases all of his music on his Youtube channel which already has more than 77k subscribers. There, he released the music videos for the songs Never Again and Easy on Me.
Gray has mentioned how On My Block is probably the first project he has done where he does not need to do any singing. He likes to create Usher-style music with him also having an EP called Easy Daze.
Brett Gray Height, Weight & Measurements
Brett Gray currently stands at a height of 5 feet 8 inches or 173 cm tall and weighs around 65 kg or 143 pounds. His body measurements like chest size, arms size, and waist size are not available at the moment. Likewise, his hair color and eye color are both black.
Personal Life
Gray is not in any relationship right now. There is no hint of him dating any girl on his social media profile. He might be a private person.
Brett Gray Net Worth
As of 2022, Brett Gray has an estimated net worth of $700,000. Most of his earnings come from his appearance on the Netflix show 'On the Block'.
Brett Gray News
Brett Gray — PhotoBook Magazine  PhotoBook Magazine

I'm A Virgo Stars Jharrel Jerome, Brett Gray Share Memorable Moments Working With Boots Riley  The Root

Brett Gray & Allius Barnes Talk I'm A Virgo and Upending Genre Expectations  Screen Rant