Barron Hilton Net Worth: How Rich is the Businessman Actually?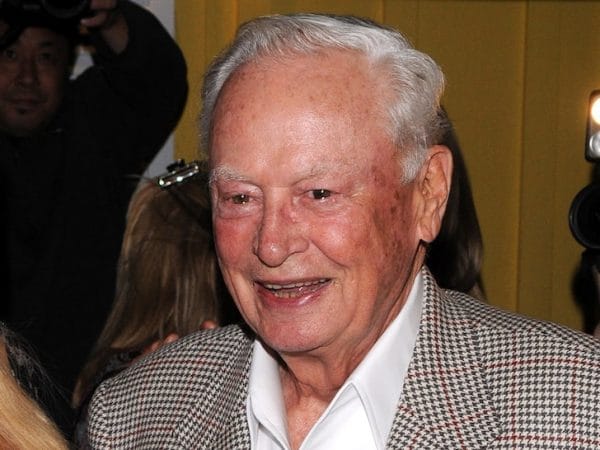 Barron Hilton was an American business magnate and philanthropist. He served as the chairman, president, and CEO of the multinational hospitality company, Hilton Hotels Corporation. Barron was also the founder of the American Football League, which was later merged with the National Football League, and became the Super Bowl. Barron Hilton net worth at the time of his death is estimated to be around $4.5 billion.
| | |
| --- | --- |
| Full Name | William Barron Hilton |
| Birth Date | October 23, 1927 |
| Birth Place | Dallas, Texas, 1927 |
| Profession | Business magnate |
| Wife | Marilyn June Hawley |
| Net Worth | $4.5 billion |
| Death | September 19, 2019 |
Early life
Barron Hilton was born on the 23rd of October, 1927 in Dallas, Texas, United States. He was born to his parents, Conrad Nicholson Hilton and Mary Adelaide. His father, Conrad was the founder of Hilton Hotels. Barron was raised by his parents with three siblings. At the age of 17, he became interested in aviation, and then he learned to fly.
Barron studied at the University of Southern California Aeronautical School. At the age of 19, he earned his twin-engine rating, He hones his business skills in different ventures before he joined his father in the hotel industry. Initially, he received the distributorship of Vita-Pakt Citrus Products.
Barron Hilton Net Worth & Career
As he spent a year in the hotel industry and excelled in his skill, he was elected vice president of Hilton Hotels in 1954. Hilton was offered the Los Angeles franchise in the American Football League in 1959. In 1965, he worked as a president of the American Football League.
In 1966, he announced the merger between the American Football League, and the National Football League, which ultimately created the Super Bowl. At the same time, he was continuously expanding the domestic hotel chain. He was able to complete a hotel purchase that his father initiated 28 earlier in 1977. Hilton reacquired Hilton International in 2005, 38 years later it was sold to TWA.
The Hilton Hotels Corporation was purchased by The Blackstone Group in 2007. The private equity firm purchased 2,800 hotels which had 480,000 rooms in 76 countries and territories. The company was renamed Hilton Worldwide, and Chris Nassetta of Host Hotels & Resorts was hired to manage the company. The Hilton Hotel is now known as Hilton, Inc.
Hilton also had a brief aviation career, where he earned single-engine and multi-engine ratings. He flew a small fleet of aircraft at his Nevada-based Flying M. Ranch. Hilton had sailplanes, aerobatic aircraft, tow planes, restored biplanes, and hot air balloons. He flew his fleet of aircraft until he was retired from the cockpit at age 84 in 2012.
Personal Life
Barron Hilton exchanged wedding vows with Marilyn June Hawley in 1947. Barron and his wife, Marilyn was together until her demise in 2004. Together, the pair had eight kids, 15 grandchildren including Paris Hilton and Nicky Hilton Rothschild, and 4 great-grandchildren. Barron died due to natural causes at his Los Angeles-based house on September 19, 2019.
Barron Hilton Net Worth
Barron Hilton had earned a net worth of around $4.5 billion before he passed away on September 19, 2019. Before his demise in 2007, Hilton announced that he would be leaving 97% of his estate to the Conrad N. Hilton Foundation, the charity organization established by his father in 1944.