Amado Carrillo Fuentes Net Worth: How Rich was the Drug Lord?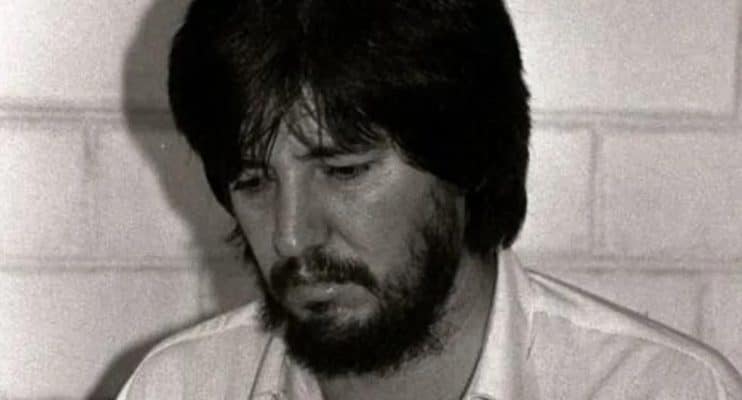 Amado Carrillo Fuentes, who is also popular as The Lord of the Skies was a Mexican drug lord. He was best known for using new and sophisticated technology in his criminal operations specifically in the aircraft which was used to transport large quantities of cocaine. Amado died after a botched plastic surgery operation in 1997. Amado Carrillo Fuentes net worth at the time of his death is estimated to be around $25 billion.
| | |
| --- | --- |
| Full Name | Amado Carrillo Fuentes |
| Birth Date | December 17, 1956 |
| Birth Place | Guamuchilito, Novolato, Mexico |
| Profession | Drug lord |
| Wife | Sonia Barragan Perez |
| Net Worth | $25 billion |
| Death | July 4, 1997 |
Early life
Amado Carrillo Fuentes was born on 17th of December, 1956 in Guamuchilito, Navolato, Sinaloa, Mexico. He was born to his parents, Aurora Fuentes and Walter Vicente Carrillo Vega. Amado grew up with eleven siblings. He was the nephew of the former leader of a Mexican drug cartel, Guadalajara Cartel, Ernesto Fonseca Carrillo.
Amado started his drug business under the guidance of his uncle, Ernesto. Later, he brought his brothers and son, Vicente into the drug business. He lost his father in April 1986. Likewise, his brother died under mysterious circumstances in 1989.
Amado Carrillo Fuentes Net Worth & Career
Carrillo was initially made responsible to oversee the cocaine shipments of his uncle, Ernest. At the same time, he was also made responsible to learn about border operations from Mexican drug smugglers, Pablo Acosta Villarreal and Rafael Aguilar Guajardo. He even worked along with Pablo on smuggling drugs from Columbia to Mexico and the United States. Likewise, he also worked with a former drug lord, El Chapo, and a Mexican drug cartel, the Beltran Leyva organization.
Amado seized control of the Mexican drug cartel, Juarez Cartel in 1993 by assassinating the former leader, Rafael Aguilar Guajardo. It was his initial step on the way to build up the multi-billion dollar drug empire, which was led by the Juarez Cartel. Amado kept a close eye on his rivals by making a heavy investment in sophisticated surveillance technology. He also made a revolution on the drug trade by relying on privately owned airplanes through which he could smuggle drugs across borders.
Amado expanded his criminal activities by assembling a fleet of private jets which includes more than 30 Boeing 727s. To make a heavy investment in the expensive planes, he further developed an extensive money-laundering operation in Columbia. Amado also worked along with many other Latin American drug smugglers including Pablo Escobar, the Tijuana Cartel, Joaquin "El Chapo" Guzman Loera, and the Beltran Leyva Cartel.
Fuentes at a time went on to become a powerful person in Mexico. He also influenced the Mexican governor, Jorge Carrillo Olea to be a part of his criminal activities, through which, he started severely corrupting Mexico's government. He even stayed nearby the governor, Jorge Carrillo. However, governor Olea had to resign after he was heavily criticized by the public. After some time, he was arrested which unnerved Fuentes.
Amado had to survive through traveling different counties as Mexican Anti-Drug squads and DEA agents were after him. At last, when he found no place to hide, he decided to go for an extensive plastic surgery operation that was miserably failed. On the surgery operation, he passed away despite the surgeons trying their best to save him.
Personal Life
Amado Carrillo was reported to be married to a lady named Sonia Barragan Perez. After his demise, his wife somehow survived the violence. Amado shares a son with his wife, who was heavily involved in the drug trade. His son was also arrested along with his other associates. Though, before Amado's death, he told his son to get stay away from the drug business. He even tried his son to send prestigious Universities.
However, Amado's son didn't take his father's advice seriously and continued his involvement in the drug business. After Fuentes' death, his son was charged with money laundering, drug trafficking, and firearms possession. The funeral of Amado Fuentes was reported t be one of the most expensive and lavish in Mexico's history, which was dragged on for a few days.
Amado's real-life story has inspired many media portrayals to make a series based on his life. To date, Netflix has made 3 separate series featuring Fuentes' life, "El Chapo", "Narcos, Narcos: Mexico", and "Surviving Escobar". On November 5, 2021, Netflix started broadcasting the last season of the series "Narcos: Mexico".
Amado Carrillo Fuentes Net Worth
Amado Carrillo Fuentes had earned a net worth of $25 billion before he died on July 4, 1997. He must have gathered a huge fortune from his involvement in the drug smuggling activities.
Amado Carrillo Fuenter News
An error has occurred, which probably means the feed is down. Try again later.