Acrello Net Worth: Bio, Age, Wiki, Career, Real Name & More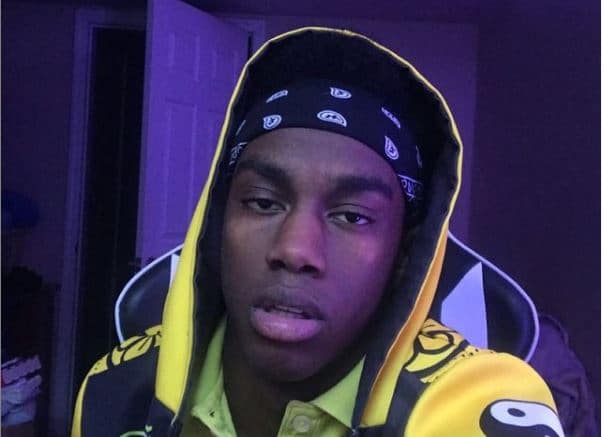 Acrello is a 20 years old TikTok star and YouTube personality. He is best known for creating comedy, and life hacks videos on TikTok. Acrello recently became a viral TikTok star after "Leave@Acrello alone" started trending all over social media platforms. Acrello net worth is still not known and under review at the moment.
| | |
| --- | --- |
| Real Name | Not Available |
| Birth Date/Age | January 1, 2002/20 years old |
| Birth Place | Lasing, Michigan, U. S. |
| Profession | TikTok star |
| Relationship Status | Single |
| Net Worth | Under Review |
Early life
Acrello was born on 1st January 2002 in Lansing, Michigan, United States. He has not shared any information about his past life, parents, and academic background. Though, we got to know that he is a high school graduate. On June 4, 2021, he shared a picture of his high school graduation on Instagram. Though, we are yet to more detailed information on his education.
Acrello was earlier making videos on Vine. After the app was shut down, he started making videos on YouTube. He created his self-titled YouTube account on October 17, 2014. Though he uploaded his first video on July 4, 2019, which had the title "Basically Every Job to ever exist featuring Hardstop Lucas".
Acrello Net Worth & Career
Acrello uploaded the official music video of the song "Mal is Like" on August 7, 2019. The video has over 3.6K views to date. He started making songs since he was studying in school. On October 17, 2020, he made a video with the title "I Found my first song ever… (7th Grade)". In the video, he uploaded his first song on SoundCloud while studying in 7th Grade.
Acrello has recently made a YouTube video on June 23, 2021, with the title "We've Officially Taken Over TikTok". He is basically more popular on TikTok, where he creates and uploads comedy and life hacks videos.
Acrello is currently followed by 6 million people on TikTok. He has recently made an internal joke on himself pretending to be his TikTok has been canceled. He also made his account TikTok account private for a while, which made people more curious about what actually happened to his TikTok account?
His supporter soon came up with the trend "Leave @Acrello alone", which in no time started trending all over social media. People also used Twitter to raise more concern on the matter. The trend went viral all over the place such that people started making TikTok videos on the trend asking to leave Acrello alone. Acrello is presently loving himself getting popular on social media platforms.
Acrello Personal Life
Acrello has not revealed his present relationship status yet. He is assumed to be single as of now. Acrello made a video on June 21, 2021, with the title "5 Things You should say to Your Girlfriend". The video made us believe that he might be dating someone, and sharing his own personal dating experience through the video. However, we are yet to get the confirmed news on his current relationship status.
Acrello Net Worth
Acrello must be earning a handsome figure from the sponsorship post on TikTok and Instagram. His estimated earnings from sponsorship post on TikTok is between $2,880-$4,320. Likewise, his estimated earnings from sponsorship posts on Instagram are $264.75-$441.25. He might also be making a good amount from his self-titled YouTube channel, where has 53.5k subscribers, and over 1.2 million views.
Acrello most recently reacted on his estimated net worth which was revealed as $600 thousand. He clearly denied having such a big amount, and shouted: "you're not making $600 thousand from TikTok ok."