600Breezy Net Worth: How Rich is the Rapper Actually in 2022?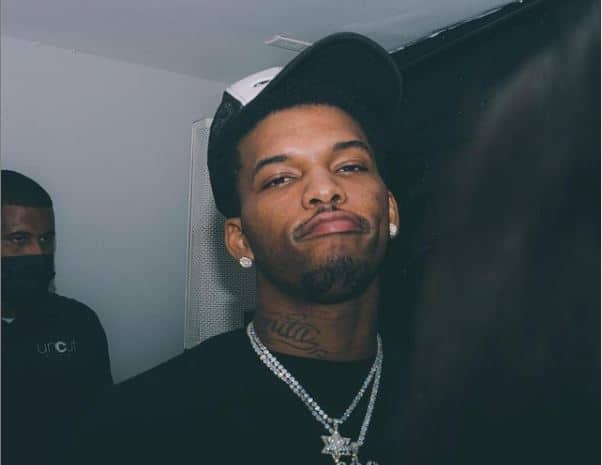 Antonio Valentino King, better known as 600Breezy is an American rapper. He is best known for releasing the popular tracks "Don't Get Smoked" and "24 Bars". Breezy is also the founder and owner of the recording label, 600 Cartel. As of 2022, 600Breezy net worth is estimated to be around $800 thousand.
| | |
| --- | --- |
| Full Name | Antonio Valentino King |
| Birth Date | April 16, 1991 |
| Birth Place | Chicago, Illinois, U. S. |
| Profession | Rapper |
| Relationship Status | N/A |
| Net Worth | $800 thousand |
Early life
600Breezy was born Antonio Valentino King on the 16th of April, 1991, in Chicago, Illinois, United States. While growing up, he used to sell drugs, and he also got involved in street activities and gang banging. Breezy has also spent some time in prison after he was found involved in selling cocaine, and marijuana.
600Breezy Net Worth & Career
View this post on Instagram
As he turned into a teenager, he became impressed with the rapper, Gucci Mane, who was rapping about street lifestyle. Since he grew up living in the streets witnessing every aspect of it. Thus, he decided to pursue a career as a rapper. Breezy was introduced into the rap world by the rapper, L'A Capone. When Capone was killed in 2013, he started rapping seriously.
Breezy came up with a single titled "Don't' Get Smoked" in 2014. The song turned out to be his breakthrough song, and he started getting recognized all over the place. The official music video of the song was released in June, and it received an overwhelming response from music lovers.
Breezy also became popular with his other two songs titled "24 Bar's", and "Lotta Gang Shit". The two songs received millions of streams over that time. In 2015, he was featured on S. Dot's song "King of The Six", and "Huncho Hoodo's song "Stupid". In August 2015, he released his first major project titled "Six0 Breez0", which had 19 tracks.
Breezy continued to chase his musical dream, and then he released two installments of the mixtape "Breezo George Gervin". The mixtape was titled after NBA's great player, George Gervin. At the end of 2018, he released his new music project titled "First Forty-8". He released the project after getting released from prison.
Breezy was serving in prison on violating probationary charges when he released the music project "First Forty-8". The music project has 7 tracks which include a track featuring 90 & Bishop Ford. He has most recently released the songs "Three6", "Ni**** Dead", "Stop Playin", and "Mackaveli".
Personal Life
600Breezy has not specified his present relationship status. He has previously dated a reality TV star, Sky Days. Likewise, he was in a relationship with the Chicago rapper, Queen Key. During the time when he was dating Queen, she became pregnant with triplets, and later she revealed that Breezy is the father of her unborn kids. As per sources, Breezy became a father for the first time when he was 21.
Breezy was sentenced to prison for 10 years in 2017 for a parole violation. However, his imprisonment period was shortened later after his lawyers challenged the case. Lately, Breezy is having a feud with rapper, 6ix9ine. In February 2021, during an Instagram Live, he told 6ix9ine that "you gon' die when I see you respectfully".
600Breezy Net Worth
As of 2022, 600Breezy's personal wealth is estimated to be around $800 thousand. He has earned the most of the income from his music career. His net worth would have been more for sure if he would not have got involved in legal issues that affected his music career for some years.
600Breezy News
600Breezy Brutally Rejects King Yella's Request To Squash Beef: 'You're A Goofy'  HipHopDX

Quavo Will Be Branded A Snitch If He Takes Stand In TakeOff Trial, Says 600 Breezy  HipHopDX