Vanessa Angel Net Worth: How Rich was the Indonesian Actress?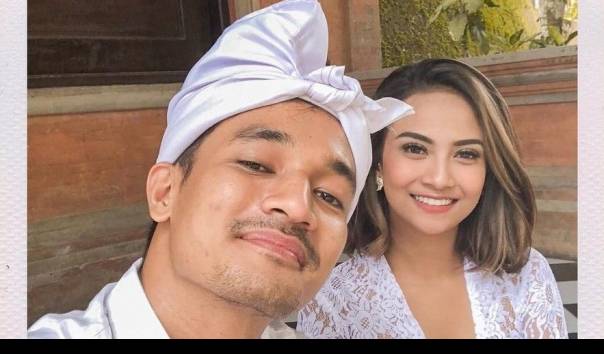 Vanesza Adzania better known as Vanessa Angel was an Indonesian actress, singer, and model. She is best known for her appearance in the Indonesian TV soap opera, Cinta Intan. Vanessa and her husband, Febri "Bibi" Andriansyah died in a car crash on November 4, 2021. Vanessa Angel net worth at the time of her death is estimated to be around $500 thousand.
| | |
| --- | --- |
| Full Name | Vanesza Adzania |
| Birth Date | December 21, 1993 |
| Birth Place | Jakarta, Indonesia |
| Profession | Actress, model, singer |
| Husband | Febri "Bibi" Andriansyah |
| Net Worth | $500 thousand |
| Death | November 4, 2021 |
Early life
Vanessa Angel was born on the 21st of December, 1993 in Jakarta, Indonesia. There is not enough information available on her early life, parents, and academic background. Though it is believed that she had an interest in modeling and acting from a young age.
Vanessa Angel Net Worth & Career
Vanessa started off her career as a photo model, where she appeared in several teen magazines. After a brief stint as a photo model, she began a career as an actress in the Indonesian entertainment industry. She first appeared in the role of Sandra in the soap opera "Cinta Intan" in 2008.
That same year, she received an offer to appear in the big-screen movie titled "MBA (Married By Accident)". She appeared in the movie along with actors, Marcell Darwin and Nikita Willy. Besides her modeling and acting career, she has also sung a song titled Indah Cintaku. She sang a song along with the soap opera actor, Nicky Tirta in 2011.
Personal Life
Vanessa Angel was married to Febri "Bibi" Andriansyah. She has not provided detailed information regarding her married life. The pair shares a 3-year-old son named Gala.
Vanessa and her hubby, Febri died in a single-vehicle car crash on November 4, 2021. The car accident took place on the Jombang section of Nganjuk-Surabaya highway based in East Java. In the car incident, Angel and her husband Febri have pronounced dead, while the driver, a babysitter, and their 3-year-old son were immediately taken to the local hospital.
According to the local authorities, Angel along with her husband Febri, son, babysitter, and driver were traveling on the Nganjuk-Surabaya highway. At some point, another vehicle hit the left side of the car at a concrete barrier which caused the driver to lose control, and the vehicle later bounced off the barrier and spun before it stopped.
Lately, it came into news that some irresponsible people damaged the graves of the late actress, Angel Vanessa. However, the caretaker of the Malacca Islamic cemetery named Heri clearly denied the news, and he stated the apparent damage was caused due to the rain. Another caretaker of the cemetery, Bambang Iravan also gave the same reason as the heavy rains caused Vanessa's grave damaged.
Vanessa Angel Net Worth
As of 2022, Vanessa Angel's personal wealth is estimated to be around $500 thousand. Vanessa has not been a part of many movies and she died at the young age of 27, so she must have earned a considerable amount from her modeling career and appearance in a few movies and TV series.
Vanessa Angel News
An error has occurred, which probably means the feed is down. Try again later.