Savannah Chrisley Net Worth: How Rich is Todd Chrisley's Daughter?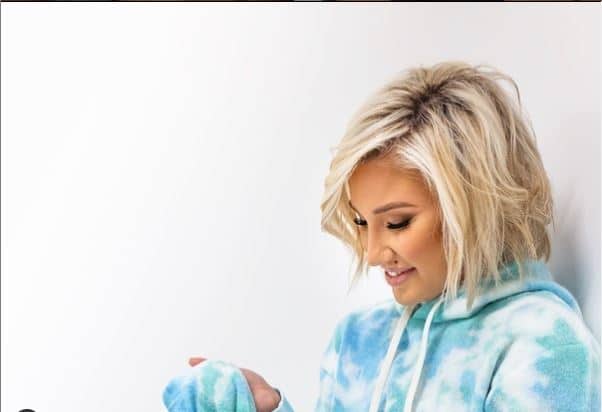 Savannah Chrisley is an American television personality and entrepreneur. She is best known for appearing in the American reality television series called Chrisley Knows Best which airs on the USA Network and features her entire family including her father Todd Chrisley who is a real estate tycoon. As of 2022, Savannah Chrisley net worth is estimated to be around $1.5 million.
| | |
| --- | --- |
| Full Name | Savannah Chrisley |
| Birth Date | August 11, 1997 |
| Birth Place | Atlanta, Georgia, United States |
| Profession | Television Personality and Entrepreneur |
| Relationship Status | In a Relationship |
| Net Worth | $1.5 million |
Early Life
Savannah Chrisley was born to Todd Chrisley and Julie Chrisley. Todd is a very successful real estate businessman who has been operating his business in the Georgia area. Because of his father's successful business, Savannah was able to have a great upbringing alongside her siblings who are Chase, Lindsie, and Kyle.
She studied at Lipscomb University but would later transfer to Belmont University which is located in Nashville. Shewas involved as a cheerleader in those days and also had an interest in the different music programs that were offered there.
Savannah Chrisley Net Worth and Career
View this post on Instagram
Savannah has become well-known ever since she was a teenager by appearing in the hit reality television series called Chrisley Knows Best which is based on their wealthy family headed by her father Todd Chrisley. The show was previously shot in different places of Atlanta such as Roswell and Alpharetta but the production would later move to Nashville.
With over eight seasons being completed, the reality television series has had a lot of success. Todd is usually seen as the controlling member of the family who is often in the center of all the action in the series. As per the producers of the show, they have access to the entire schedule of the Chrisley family and decide which of the events they should be filming.
Savannah has mentioned how being a part of the show has made her very conscious of what she does both on and off the camera. At one time, the show was able to garner more young viewers than any other program that aired on USA Network which shows its immense popularity.
Because of the popularity of Savannah and her brother Chase in the show, they would have their spin-off show called Growing Up Chrisley which premiered on April 2, 2019.
Savannah is also a former beauty pageant winner having won the title of Miss Tennessee Teen USA in 2016. Because of her background of appearing in beauty pageants, Savannah has a love for cosmetics and clothing. This has led to her starting the venture called SASSY which is a cosmetic company that focuses on selling different beauty products such as Lipsticks.
Furthermore, she has also worked on creating the collection called Faith Over Fear as this is one of the biggest mottos that she lives life by and has even tattooed the word Faith in her body.
Personal Life
Savannah has been in several relationships over the years. She was in a relationship with Luke Kennard who played for the Detroit Pistons. Furthermore, she has previously dated Blaine Hanks as well as Chandler Parsons. Savannah then entered a relationship with Nic Kerdiles and they would even become engaged.
However, after two years they decided to end their engagement. But in a recent turn of events, Savannah has rekindled her relationship with Nic and they are seeing each other again now but has mentioned that this time she will be keeping the ongoings of her relationship private from social media.
Savannah Chrisley Net Worth
As of 2022, Savannah Chrisley has an estimated net worth of $1.5 million. She earned the majority of that money appearing on television series and also from her own cosmetics business line called SASSY.
Savannash Chrisley News
Savannah Chrisley's Ex Nic Kerdiles Had Alcohol in System at Time of Death  TMZ

Who Is Savannah Chrisley's Boyfriend? All About Robert Shiver  PEOPLE

Savannah Chrisley Kisses Robert Shiver in Instagram Official Photo  E! NEWS