Rico Nasty Net Worth: How Rich is the Rapper Actually in 2022?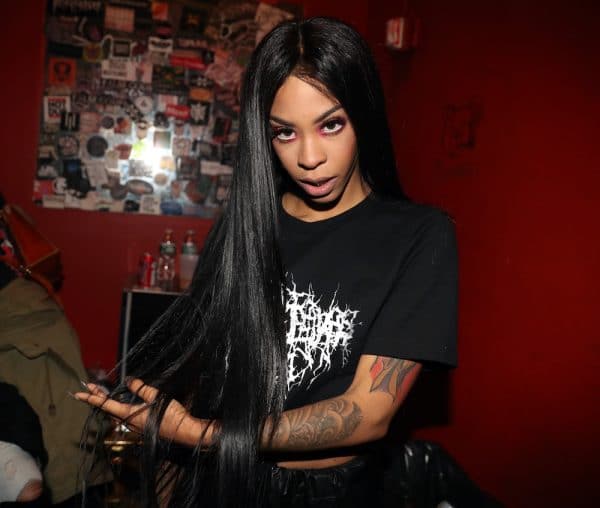 Maria-Cecilia Simone Kelly, who is better known by her stage name as Rico Nasty, is an American rapper and songwriter. She is best known for singles such as Smack a Bitch and Key Lime OG which helped her gain her popularity as a female rapper. As of 2022, Rico Nasty net worth is estimated to be roughly $1 million.
| | |
| --- | --- |
| Full Name | Maria-Cecilia Simone Kelly |
| Birth Date | May 7, 1997 |
| Birth Place | Washington D.C, Maryland |
| Profession | Rapper and Songwriter |
| Relationship Status | In a relationship |
| Net Worth | $1 million |
Early Life
Rico Nasty was born as Maria-Cecila Simone Kelly on May 7, 1997. Her mother was Puerto Rican while her father was African American. Her father was also a rapper which influenced her path as a rapper too. She studied at Baltimore Boarding school but would be expelled at the age of 14 for smoking marijuana. Her father was sentenced to prison when she was only 15 years old and it was at this time that her parents had a divorce.
Rico Nasty Net Worth and Career
View this post on Instagram
While still in high school, Rico released her first mixtape called Summer's Eve in 2014. She kept on producing more mixtapes called The Rico Story and Sugar Trap right after graduating from high school. 2016 was the year that she started gaining a following after the release of the single iCarly that became popular on Youtube. She also released Hey Arnold which would even be remixed by the rapper Lil Yachty.
2017 was when her first big hit single was released called Poppin which managed to gain millions of hits on Youtube. This was also the same year Sugar Trap 2 was released which was mentioned by Rolling Stone as among the Best Rap Albums for 2017.
She has gone on to release the mixtapes Nasty and Anger Management over the years. In terms of singles, Smack A Bitch and Key Lime OG have been big hits that have been popular in TikTok as well as in the creation of memes. Her consistent demonstration of quality music led to Atlantic Records signing her in 2018.
She was recognized as an emerging star in rap as she made it in the Forbes 30 Under 30 list for Music in 2019. In 2020, even amidst the pandemic, Rico was producing music. She released the single iPhone as part of her debut studio album called Nightmare Vacation and is in the process of releasing more singles leading up to the album.
Personal Life
Rico had a child who was named Cameron when she was only 18 years of age. Sadly, the child's father died because of an asthma attack while Rico was still in high school. She was working as a hospital receptionist before but gradually focused on her rap career as she gained prominence where her manager turned boyfriend Malik Foxx helped her a lot.
Rico Nasty Net Worth
As of 2022, Rico Nasty has an estimated net worth of $1 million. She has gained an impressive following of millions over the years and has headlined several tours including The Sugar Trap Tour and The Nasty Tour.
Rico Nasty News
Rico Nasty fans "Turn It Up" at UCF's Homecoming Concert Knight  NSM.today

Flo Milli, Lola Brooke, Rico Nasty, Latto and Monaleo talk sisterhood  USA TODAY

Rapper Rico Nasty performs as part of UCF's Homecoming celebrations this week  Orlando Weekly