Nile Niami Net Worth: How Rich is Film Producer Actually in 2022?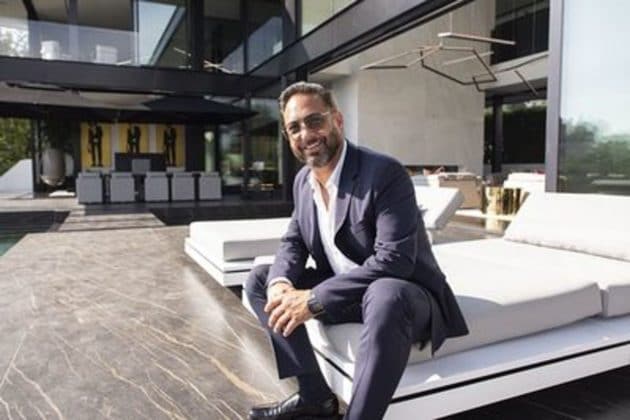 Nile Niami is a well-known American movie producer and a real estate developer. He is best known for developing gigantic lavish mansions in Los Angeles, which worth $100 million and above. Nile is also recognized for developing the most expensive private residence in U. S, named 'The One". As of 2022, Nile Niami net worth is estimated to be around $50 million.
| | |
| --- | --- |
| Full Name | Nile Niami |
| Birth Date | 1968 |
| Birth Place | Los Angeles, California, United States |
| Profession | Movie producer, Real Estate Developer |
| Ex-Wife | Yvonne Niami |
| Net Worth | $50 million |
Early life
Nile Niami was born in 1968 in Los Angeles, California, United States. He was born in a poor family. His mom used to work as a special education teacher, who was killed by a home intruder in 2001.
As he grew old, he started out working as a movie producer. Initially, he tried his luck producing 15 movies. Most of them were B-grade movies. His first movie, as a producer was Galaxis, which released in 1995. Likewise, his last produced movie was Tart, which released in 2001.
Nile Niami Net Worth & Career
View this post on Instagram
Nile also had a different plan, besides producing movies. He soon started working on his other business plan by constructing small condominiums. He also renovated the houses and sell them for profit. After some time, he started working as a real estate developer, building big mansions in Los Angeles.
Niami started his venture as a real estate developer by building a mansion in Holmby Hills. He made a huge profit from selling the mansion to Saudi buyers for $44 million. In 2014, he sold another mansion to musician Sean Combs for a whopping amount of $39 million.
Nile was getting a huge success and enormous profit from constructing and selling buildings in the real estate market. He had also sold a mansion to a famous boxer, Floyd Mayweather in 2017 for $26 million.
In 2017, he completed a new house named "Opus" which stood at 20,500 square-foot. He listed the house for $100 million. After some time, a Chinese billionaire named William Ding was willing to pay $50 million for a house. However, he rejected the offer. In 2020, he was forced to turn over ownership of the house after his lender filed a default notice on the property.
Nile has built another huge mansion named "The One" in Bel Air. The house was listed for $500 million, making it one of the most expensive private residences in the world.
Nile Niami Persona Life
Nile Niami is currently living a single life. He was previously married to Yvonne Niami. With ex-wife Yvonne, he has two sons named Bryce and Brent.
Nile Niami Net Worth
As of 2022, Nile Niami's personal wealth is equal to $50 million. He has gathered an enormous amount as a real estate developer. Nile is still working on his upcoming real estate projects, which will add a huge amount to his current net worth value.
Besides the real estate project, he has also launched an app "Wolfpack, designed especially for single men who are looking for friends.
Nile Niami News
SoCal Real Estate Lawsuits That Turned Heads  The Real Deal

Nile Niami's Ex-Wife Sold Her Los Angeles House  DIRT

Developer Nile Niami Sued Again for The One Megamansion  The Real Deal